Welcome to the Class of 2023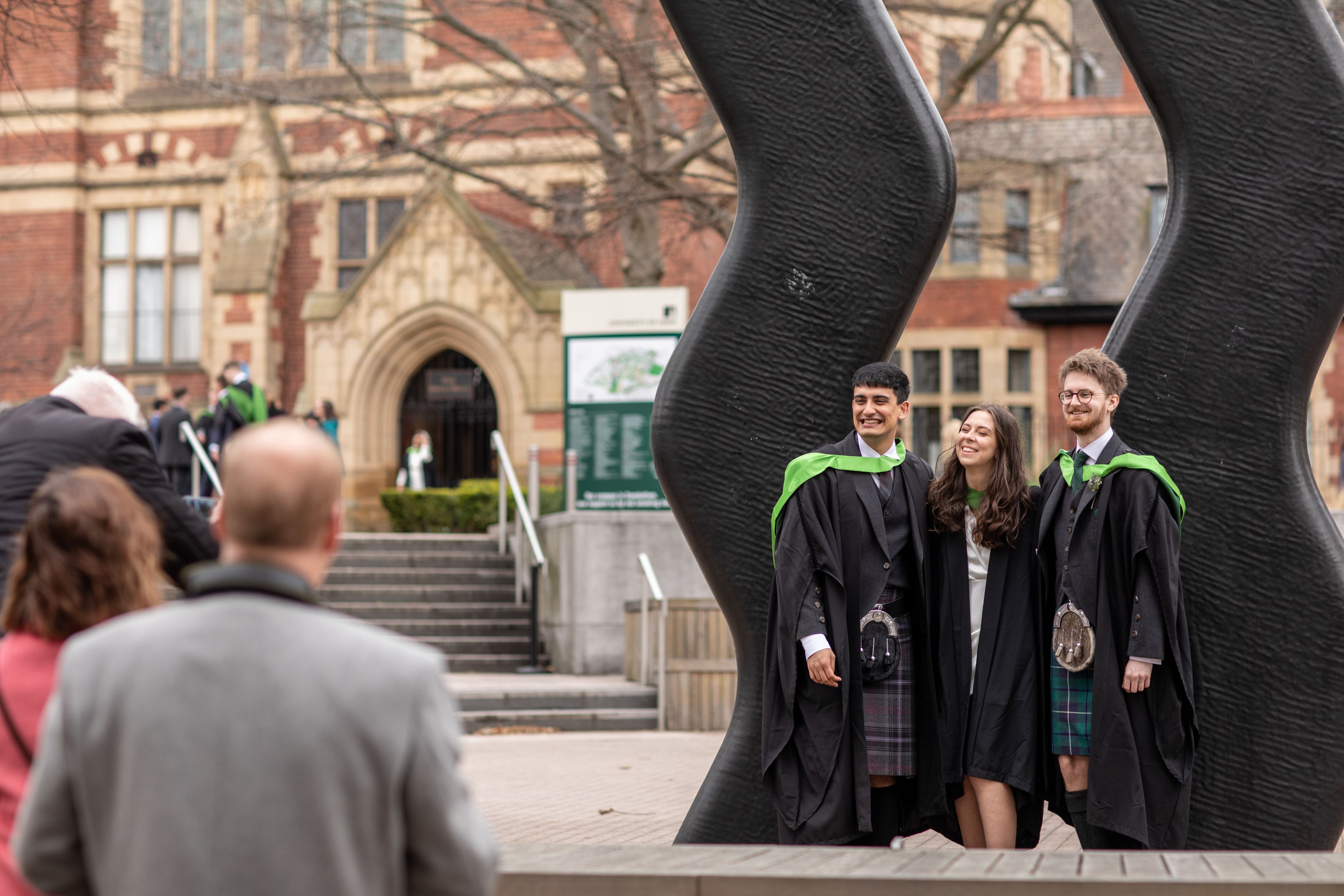 The friends you've made for life, the classes, the memories. This is your time, your celebration. Leeds will always be part of your story, and we're proud that you're part of ours.
Welcome to the Leeds alumni community. You are part of the University of Leeds community for life, and here in the Advancement team we will help you keep that Leeds feeling, forever.
Read our congratulatory poem to you, the latest Leeds graduates. Stay tuned to our Instagram stories from graduation week, as headed out to meet the Class of 2023.
Discover how Leeds can continue to support you once you graduate, and enjoy messages from alumni all over the world - giving you a snapshot of the support you'll receive from global Leeds alumni community.
Discover the stories of fellow 2023 graduates, but also graduates from years gone by in our alumni stories.
And find out how you can win a Leeds gift, so your university is never far away.
Congratulations on your achievement, and good luck with your next steps - Leeds will be with you for every single one of them.

Best wishes,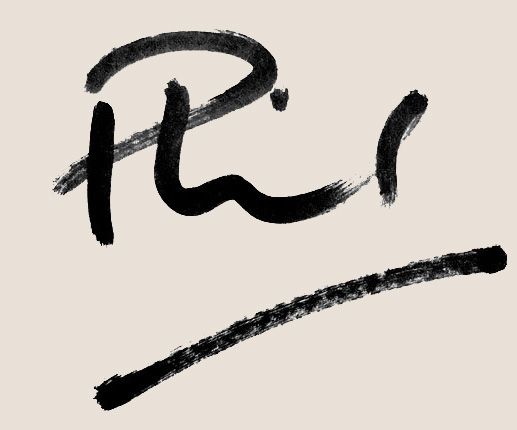 Phil Steel
Head of Alumni Engagement
University of Leeds
Honorary graduates
"Your biggest lessons will be learned from messing up."
Leeds alumni Anita Rani and Professor Ondrej Krivanek were awarded honorary degrees by the University.
Anita Rani has progressed from being a part-time broadcaster for student radio at Leeds to presenting mainstream BBC TV shows.
Professor Krivanek is the co-founder and president of Nion Co, located near Seattle, USA, and Affiliate Professor at Arizona State University.
Watch, as they share their advice for graduating students.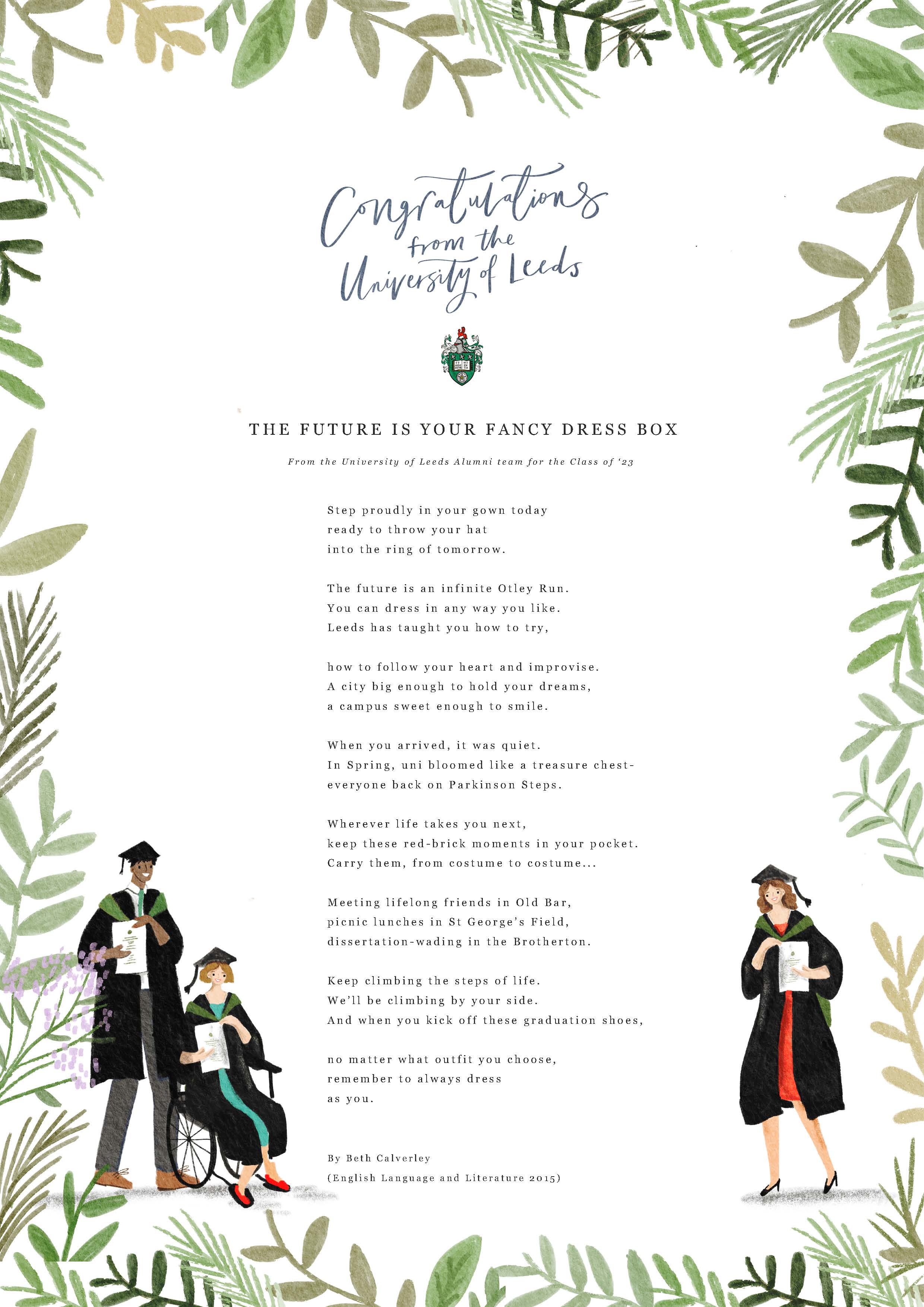 Stay connected
And order your Leeds pin badge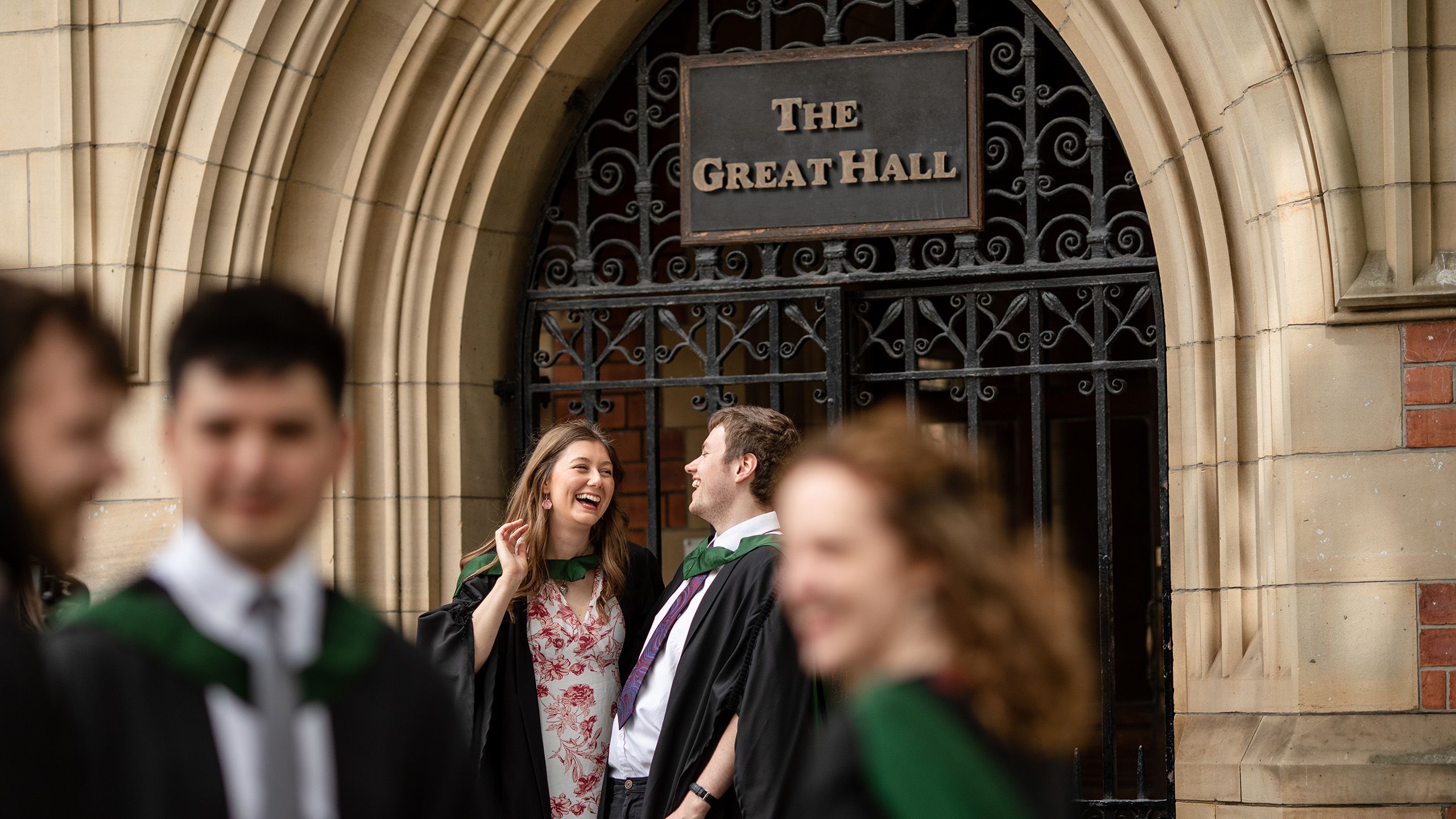 The best way to make sure you don't miss a thing is by email.
In our regular email newsletters, we will share the latest news with you, provide career support, invite you to events relevant to you and let you know about all the ways you can get involved.
But only if we have permission to email you.
Complete the form to update your communication preferences (which you can change at any time).
And in case you didn't collect your University of Leeds pin badge at graduation, don't worry. You'll have the opportunity to order one in the form below, too.
Share your celebration and win a Leeds gift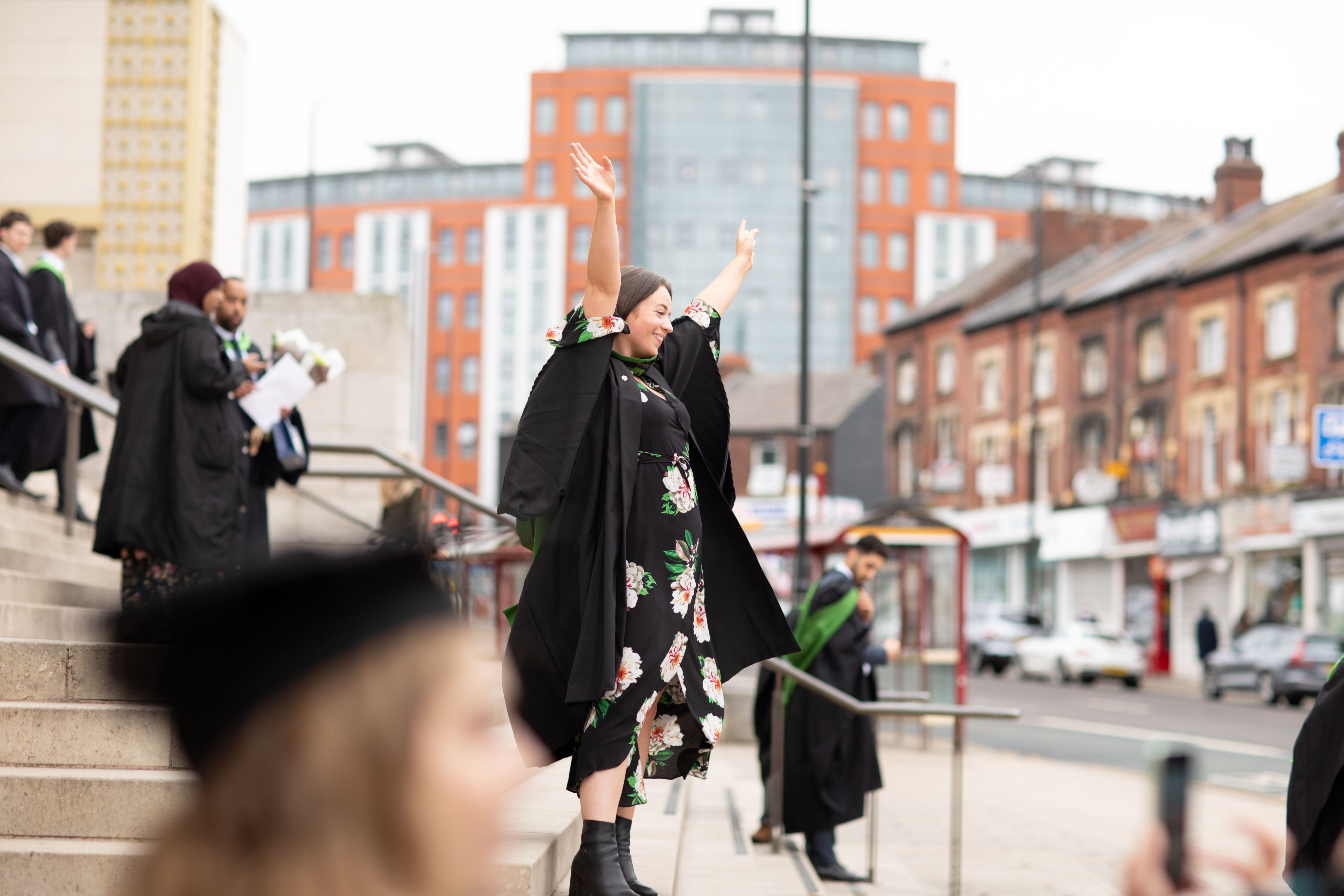 We're going to be with you every step of the way on your graduation day and beyond. To celebrate your success, we'll be giving away number of Leeds gifts because, well, you deserve it.
Hoodies, mugs, t-shirts – our prizes will help make sure that wherever you may go, you'll always have a bit of Leeds with you.
We even have three limited edition University of Leeds Chilly's bottles to give away. The bottles were designed by a Leeds student in collaboration with Leeds alum and founder of Chilly's bottles, James Butterfield.
To be in with a chance to win a Leeds gift, follow @LeedsAlumni on Instagram or Twitter. Then, share your favourite celebration snap with us using #LeedsGrad.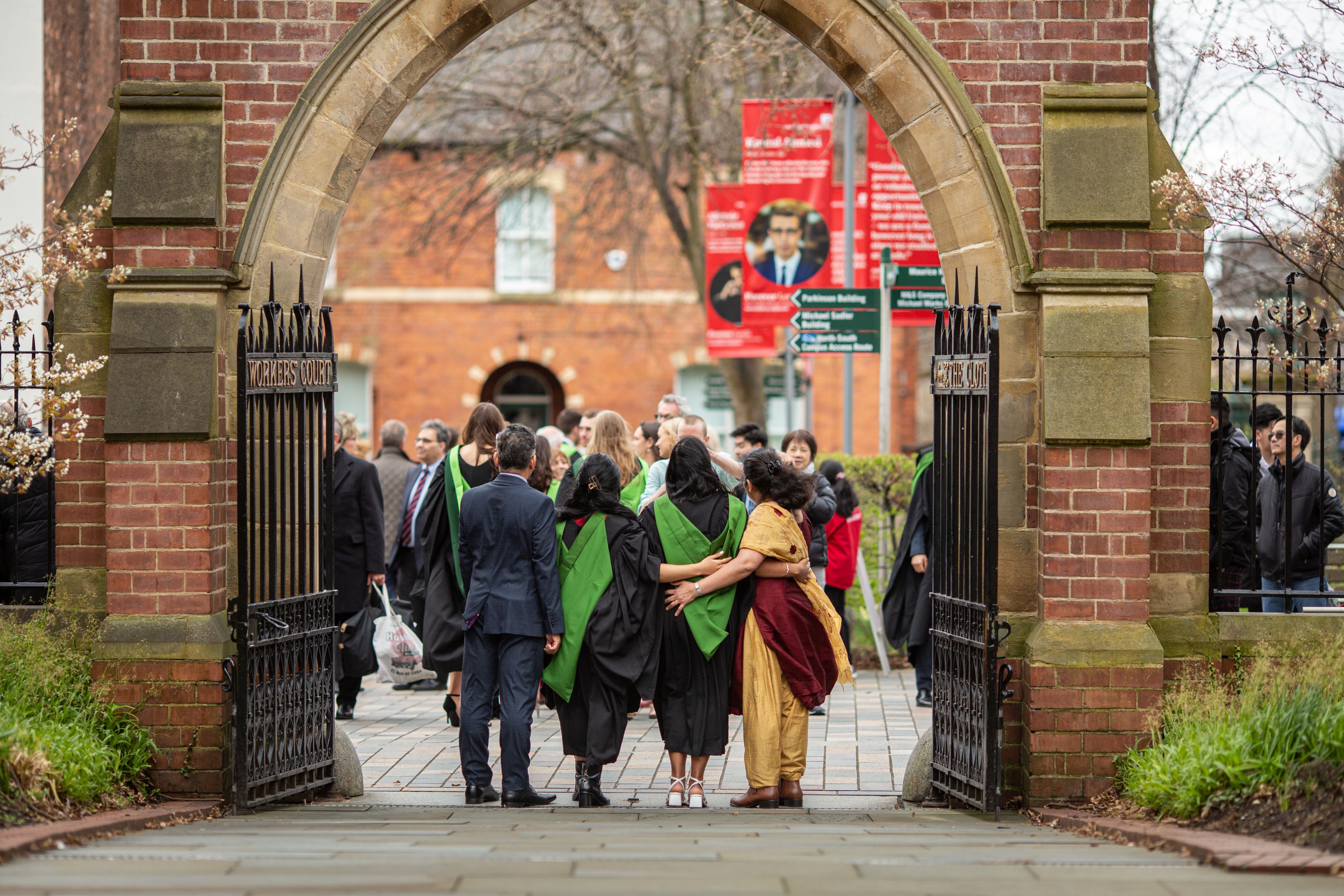 Once students graduate, they become lifelong alumni of their university. Now you're a Leeds alum, you join a diverse global community of 320,000 graduates from over 197 countries, so a Leeds friend is never far away.
And there are countless other ways you benefit as a member of our community.
Events – Online and in-person events and networking opportunities
Careers support – Whatever your next planned steps are, our Careers Centre can help
Alumni benefits – from accessing the finest Leeds minds, to tuition fee bursaries, discover how to make the most of becoming a Leeds alum
A global community
Read and watch messages from members of the Leeds alumni community all across the world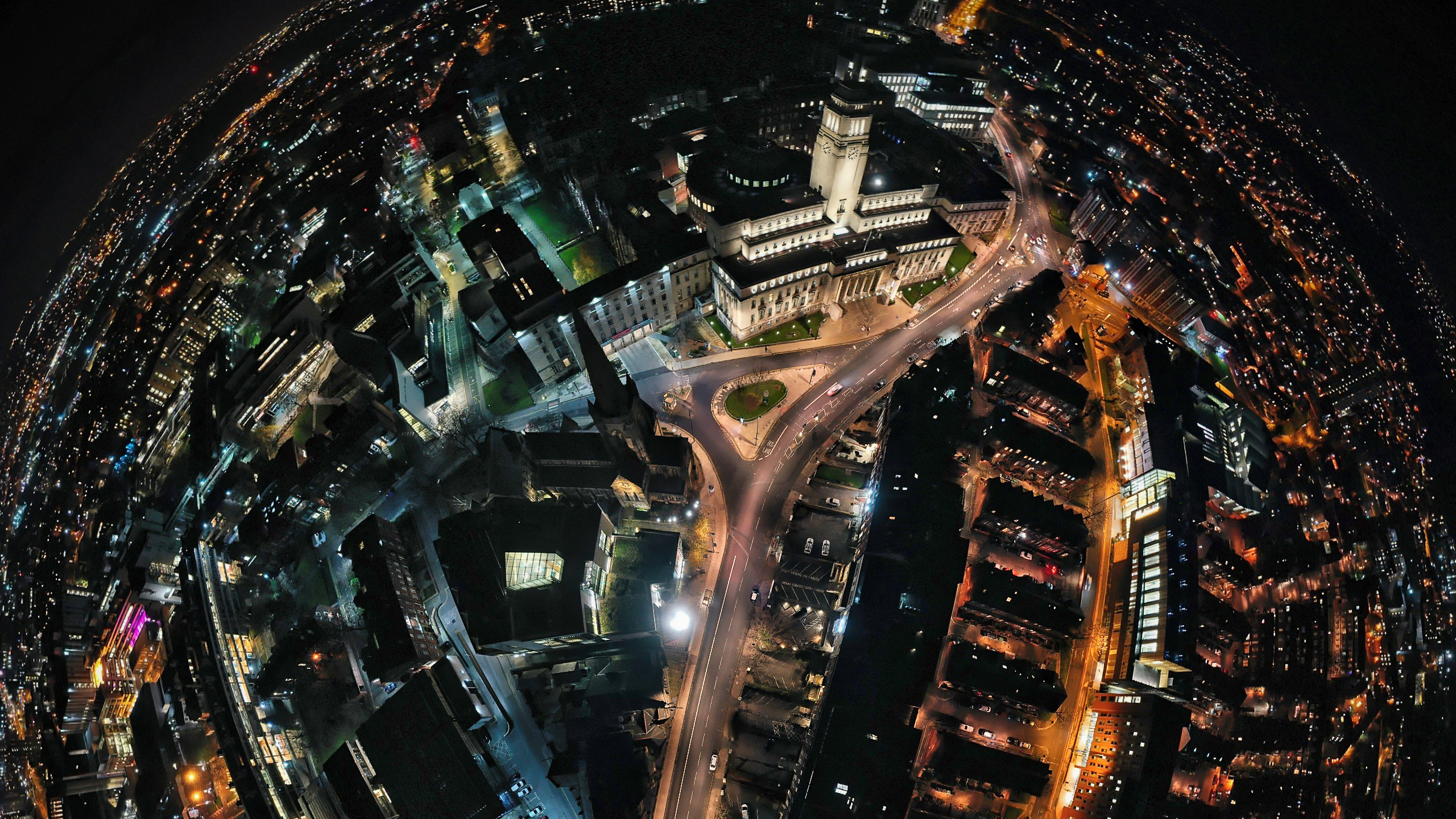 Jonny Brownlee (History 2012; Hon LLD 2013)
Rafael Donnelly (Law 1980)
Congratulations on graduating. Whatever happens in life, remember that you'll always have something life-affirming to read about or listen to from the Alumni Team at Leeds.
Dr William Schofield (Chemistry 1955; PhD Organic Chemistry 1959)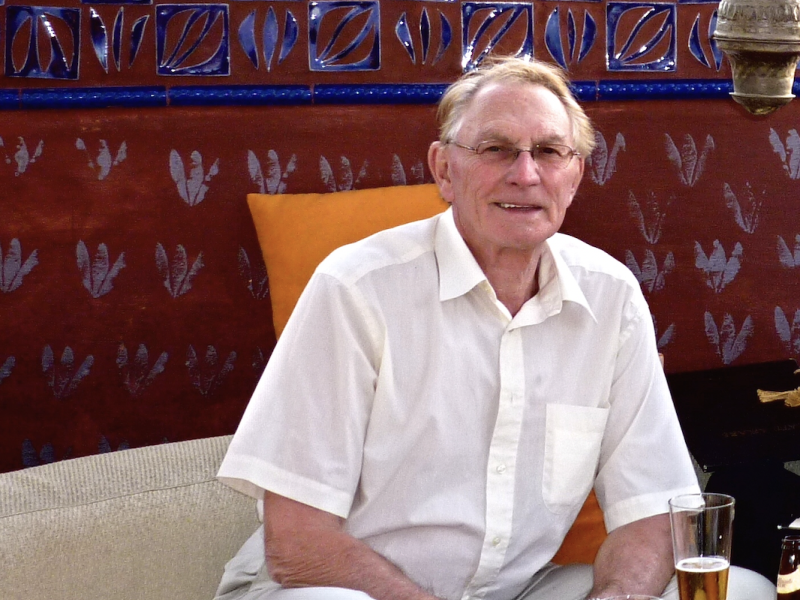 Congratulations on all the hard work you must have put into your studies. I hope you have enjoyed your time at Leeds, I know I enjoyed my own six years there. I wish you all the very best for the future whatever you might want to do and will always look on your years spent at Leeds with great affection.
Whatever difficulties will inevitably face you in life my advice as a true Yorkshireman is "keep on going until you get to the end of the road."
Gopakumar Nair (International Marketing Management 2010)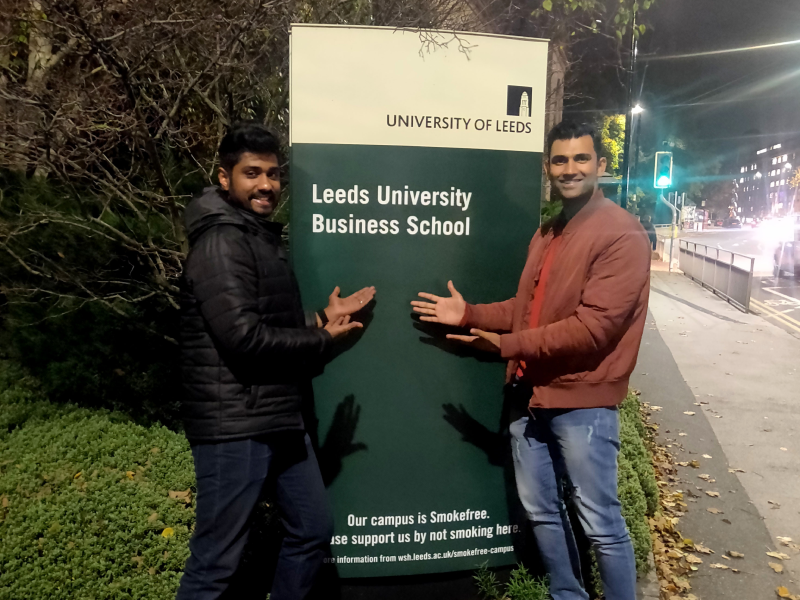 Congratulations to everyone for not just wearing the black gown today, but more importantly completing your degree during a difficult time – when you had 12 months of Covid-19 restrictions, away from home in a new social, financial, physical and environmental atmosphere. You have gained new strengths which will bring you happiness through your life. Stay ambitious because the journey has just begun. Don't let your body or mind stay in a place for too long, because inertia is always malignant, just keep moving, and don't worry about the destination.
Ratnesh Kumar (MBA 2003)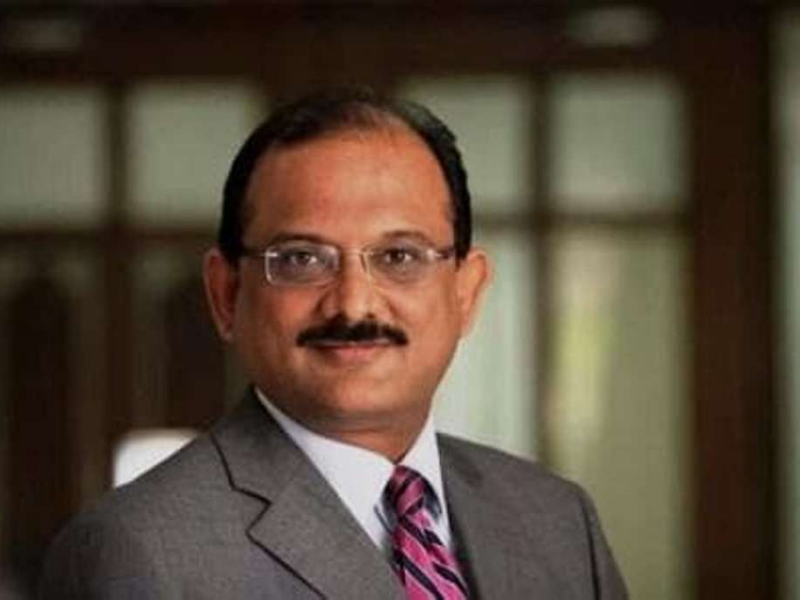 Hi folks! Take pride in your achievements and express yourself in your future endeavours. Fit in and stand out in your new roles. Stay connected, exchange views and ideas through the Leeds worldwide alumni network to promote peer learning in a borderless world.
Florence Nagaratnam (English 1996)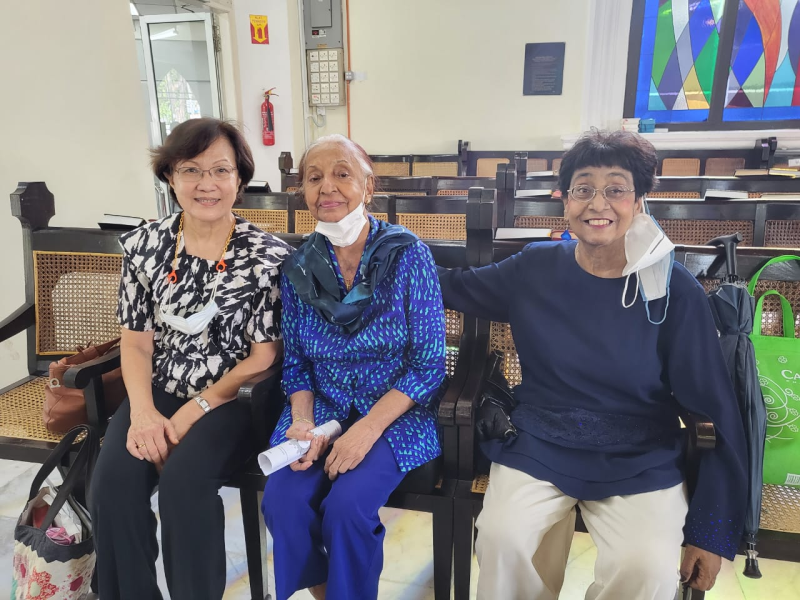 Congrats. Keep an open mind. Think out of the box. Be honest, sincere and tough. Work hard.
Harry Tolmie-Thomson (History of Art and Cultural Studies 2022)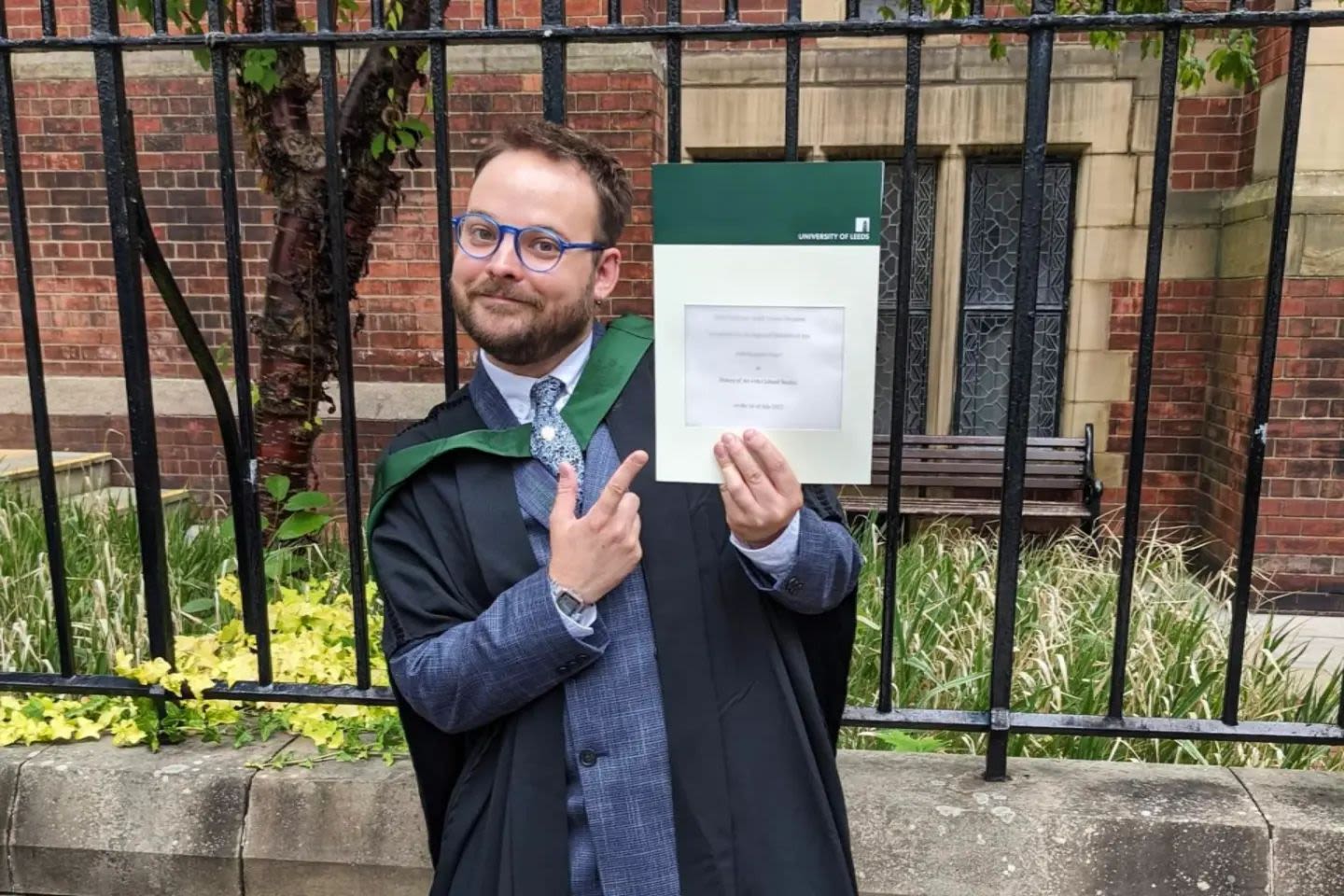 Congratulations! It's been a difficult time to be a student, but you have done it, and overcome so much along the way. You deserve to enjoy every second of your special day, so savour every moment.
You are now a member of the huge Leeds alumni global community and that is a special thing. You may well be leaving Leeds but Leeds doesn't have to leave you. There is still so much to be a part of. Here's to a bright future!
Naga Munchetty (English Literature and Language 1997)
Sarah Paul (Classics 1990)
Many congratulations to you all. Mine were very happy days at Leeds and they stood me in great stead for the 33 years that have passed since I left.
Angela Ramsell (Modern Languages 1986)
What a great achievement! Put that honour to good use, for yourself and the world. Know that your education is a privilege denied millions and be proud of your hard work. Support Leeds University as you progress in your career and stay in touch with the friends you've made. Enjoy the celebrations!
Agastya Nehra (Law 2021)
To the Class of 2023, a hearty congratulations! You have completed a journey of many ups and downs. Remember the good times and learn from the mistakes and most importantly keep smiling and being kind.
Caroline Smith (1997)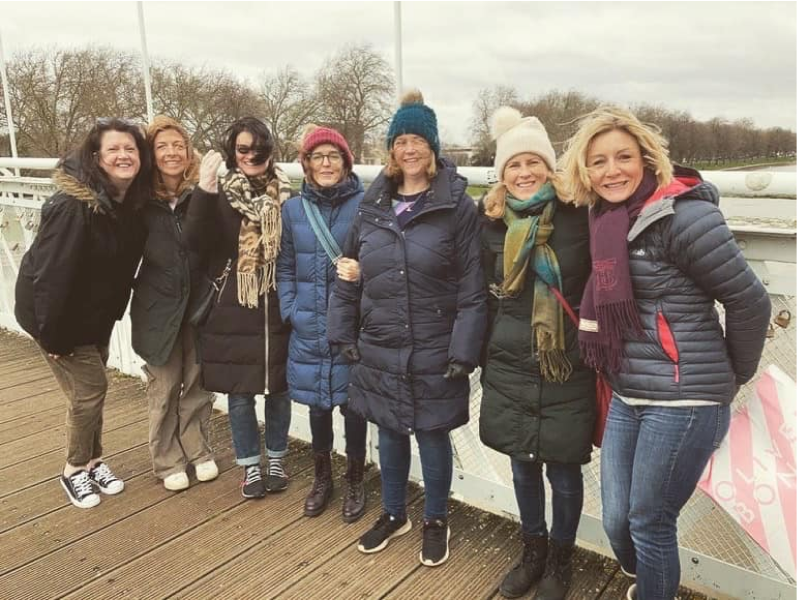 1994-1997. Stay in touch. Best friends you'll ever have
Paul Goulden (Medicine 1974)
Congratulations to all the 2023 graduates. Hope they are as proud as I was 49 years ago.
Katherine Jones
Congratulations! Follow your dreams and don't give up – even if someone tries to shatter your confidence. Just do your best and prove them wrong.
Sarah Arthur (1988)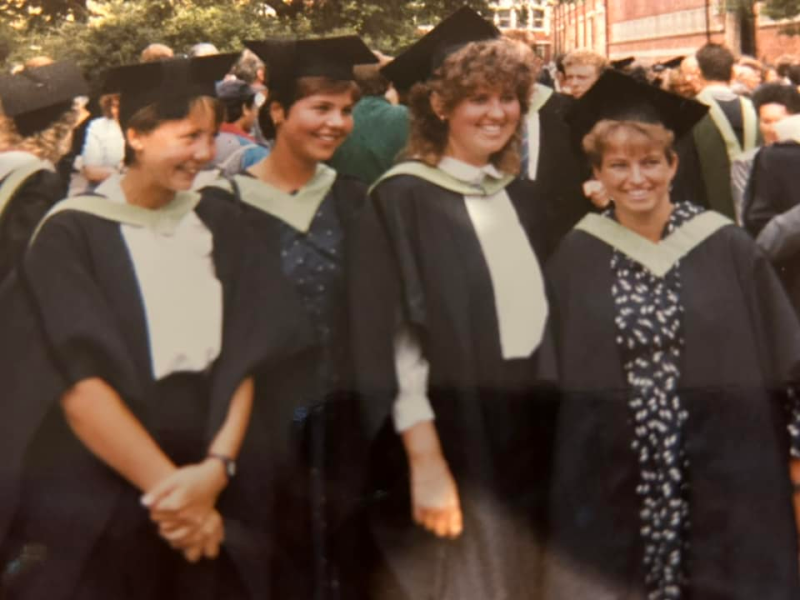 Congratulations to all the graduates. We loved our time at Leeds – 35 years on and four housemates just back from a week's holiday together. Keep an open mind and let your knowledge, experiences and friendships help you as you all build your future lives.
Rose Dooley (Broadcast Journalism 2013)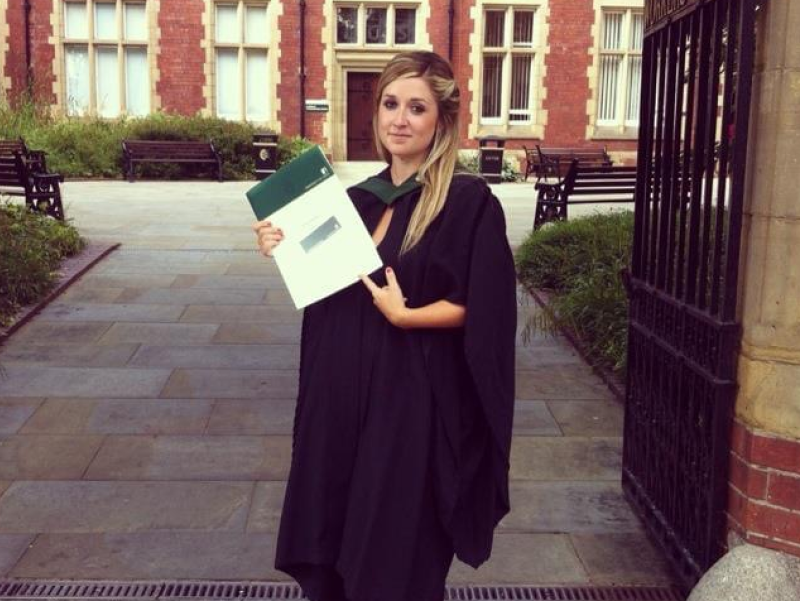 Congratulations to all the 2023 graduates. 10 years ago I graduated and still look back on it as one of the best days of my life. It was a stifling 27 degrees in our gowns but the sun was shining and the pimms was flowing. Enjoy every second of it.
Becoming a Leeds alum means you are part of a network of millions of people who have graduated from Leeds. Keep in touch with your community, and use the careers service for support too!
Wentao Guo (MSc Materials Science and Engineering 2022)
Happy graduation! All the best wishes to all graduates! I hope you find your own path and achieve your dreams. Welcome to the big family.
Colin Jones (Mechanical Engineering 1970)
You will never forget your graduation and indeed your time at Leeds but remember it's a springboard. What you achieve in work and how you ethically approach your career and how you treat others is what will ultimately define you. Good luck for your future.
Scholar stories 2023
Class of 2023 graduates tell us about their time at Leeds - and the impact of scholarship support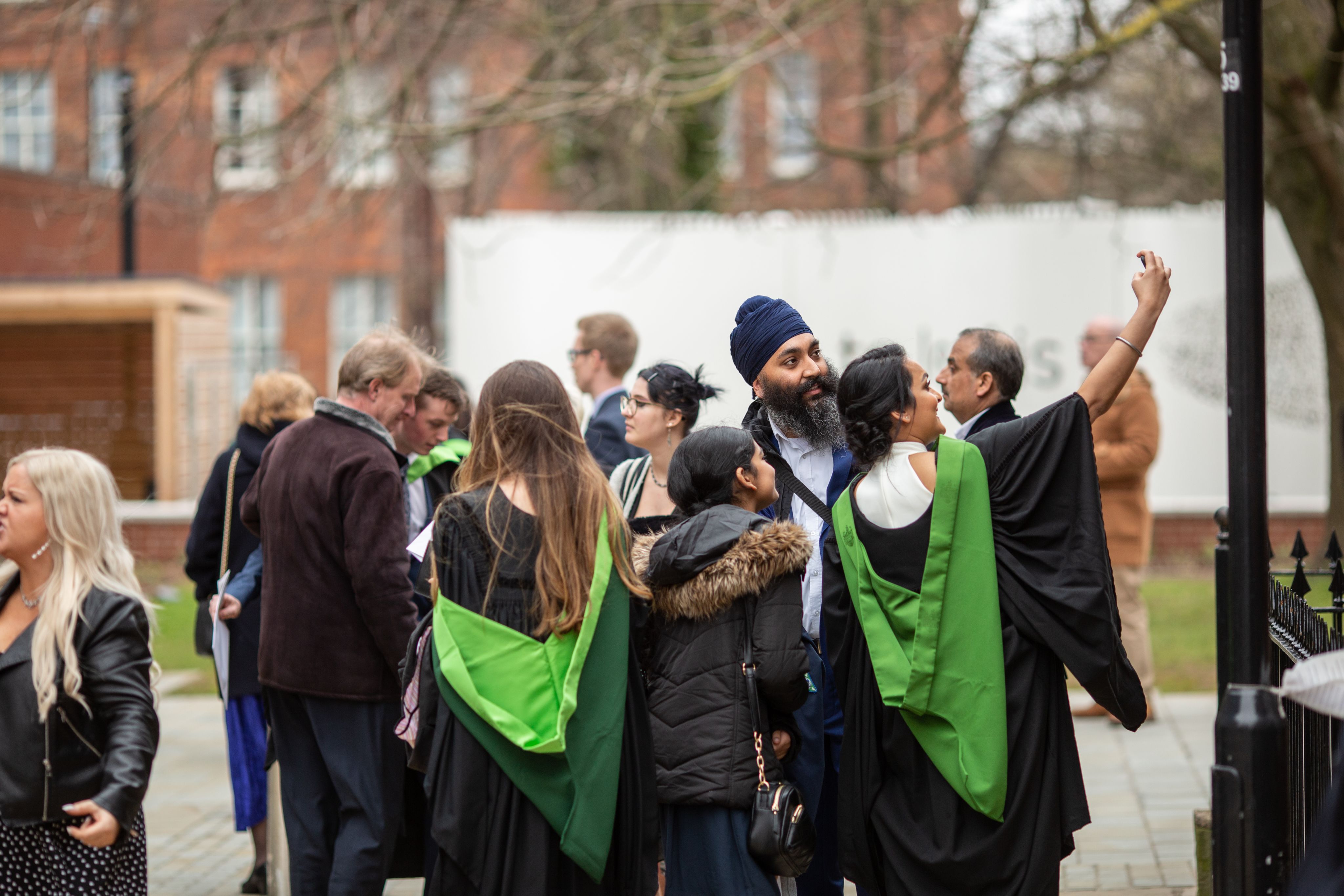 Honor McGregor, Business Management with Marketing
My time at Leeds...
I have achieved so much at university and discovered so many passions that I didn't know I had. These include, wellbeing support, belly dancing, photography and curating exhibitions. I won awards with each hobby, and have decided to carry each on into my life after university.
These experiences have moulded me into a person with diverse and unique interests alongside a variety of skills. It's helped me grow up as a person, and be secure in my individuality. The degree itself has helped me narrow down my career path and encouraged me to find what I am good at. I am so grateful for that.
My scholarship helped me because...
It eliminated so many worries I would have had financially without it, like paying for rent and food. This allowed me to better focus on my studies and placed me at on a level playing field to my peers.
My favourite Leeds memory...
I have so many great memories, I made so many great friends that supported each other through university and the pandemic. We somehow lived in a 14 person house together throughout the pandemic, and that was potentially the best year of my life.
Perhaps the best memory was a recent one. I was lucky enough to take part in a mentoring scheme in my final year of university, where I met a great mentor and now great friend who continues to support me after university. We even won an award for 'Best Relationship of the Year 2023' for how well we worked together. That was a real highlight for the pair of us. As you can see, university can give you great knowledge of your subject, but more importantly, it acts as a life experience that helps shape you as a person. It gives you friends and colleagues who will support you beyond university.
Hannah Elden, Sociology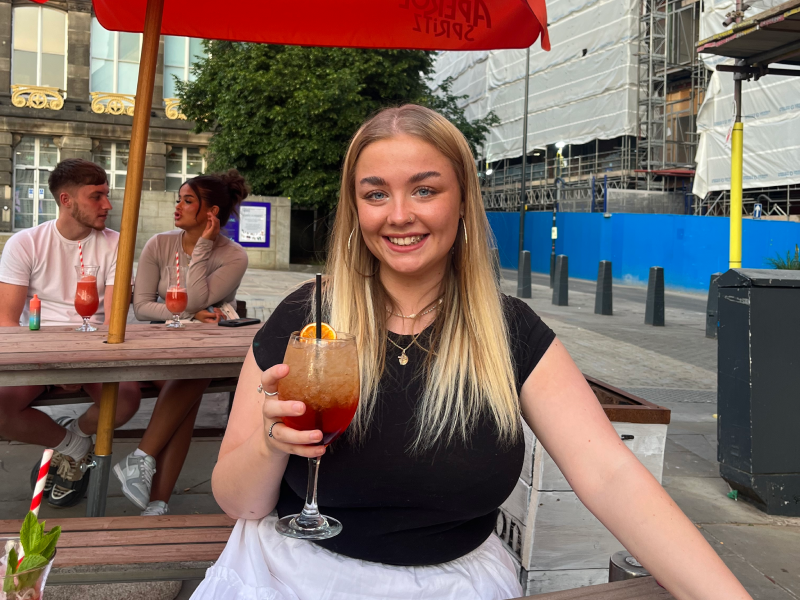 My time at Leeds...
I have learnt to become independent, I'm now a lot more confident then I was before uni and I've developed so many new skills through my course and by living alone.
My scholarship helped me because...
It meant I could still take part in all the fun activities and societies to do around Leeds. It meant I was never left out
My favourite Leeds memory...
Is the simple things. All four of us cooking dinner together, having movie nights or a pamper night, I miss living with my best friends already!
Holly Spann, French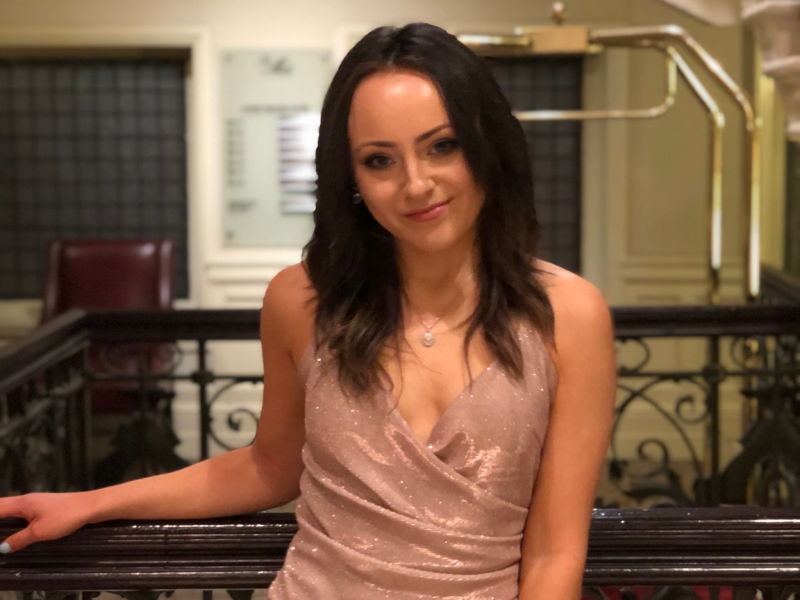 My time at Leeds...
I have developed my self-confidence throughout my time at university. The transition from college to university has made me feel more like a fully functioning adult and I have grown more confident in my own abilities both academically and personally. Being around others and making friends in different environments has definitely felt less daunting the longer I've stayed at university and I am a completely different person now to the person I was when I first came to Leeds as a fresher, and my family can see this too!
My scholarship helped me because...
Without my scholarship, I would have felt less economic stability throughout my time at Leeds. It was the difference between having to get a job to fund my studies, and spending more time studying and doing the things I love. So it has been such a help towards my studies and my wellbeing.
My favourite Leeds memory...
The highlight of my degree was definitely my year abroad and I was so happy to have been given that opportunity through my course at Leeds. It gave me more job prospects and inspired my career direction post-uni. I made so many amazing memories that year, and when I came back I was so much more self-sufficient and confident in myself than before I went. This made me enjoy my final year in Leeds more, as living in a different country really put me out of my comfort zone. So coming back to Leeds was like coming home, and I felt like I could face anything.
Haleema Hussain, Psychology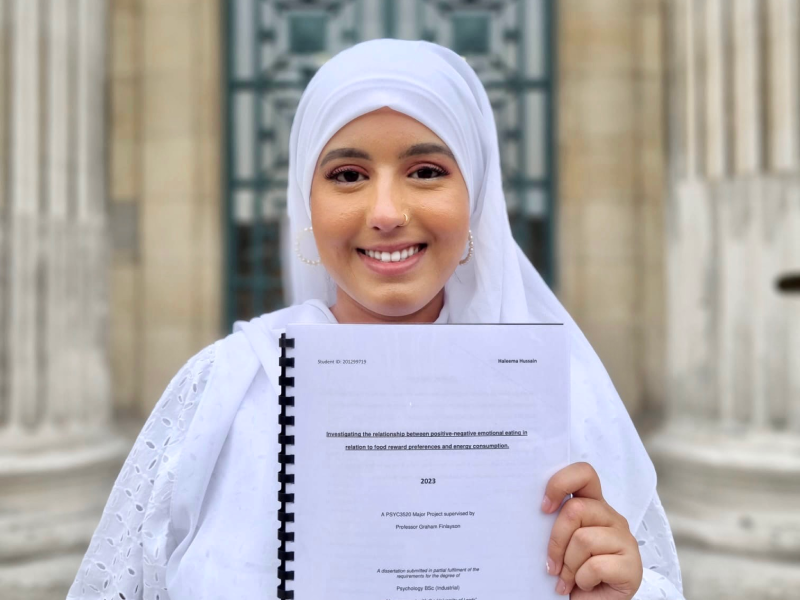 My time at Leeds...
Whilst studying at the University of Leeds I have grown as a person though overcoming hardships and remaining resilient, especially during the pandemic.
My scholarship helped me because...
The scholarship allowed me to prioritise my studies and undertake a placement year in the NHS as an assistant clinical psychologist. This opportunity would have been extremely difficult without my scholarship as I was not paid during my time on placement. However, through the scholarship I was able to financially support myself. This has opened doors for me to spend more time exploring opportunities that I would usually not have. I was able to pick up hobbies such as hiking and swimming which have been incredible experiences. Having the scholarship has provided financial support that has enriched my university experience and gave me the flexibility to widen my horizons.
My favourite Leeds memory...
Was when I finally submitted my dissertation. After all the hard work, being able to dedicate all my time to my dissertation and not worry about working alongside my final semester at university was very helpful.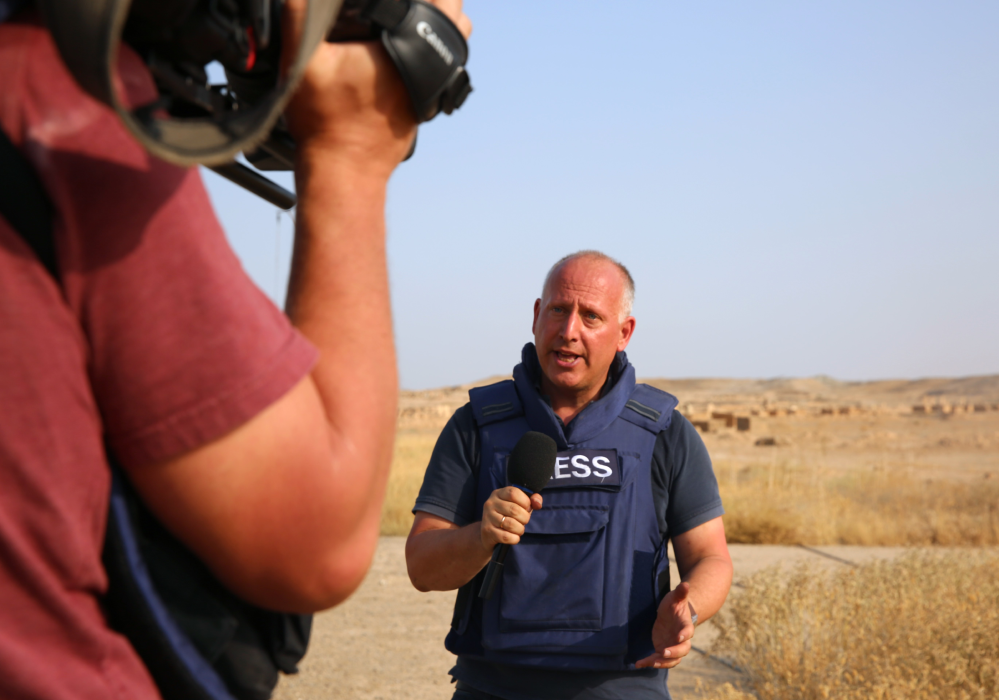 From LS2 to every corner of the world, every Leeds graduate has a story to tell. Through our annual magazine, regular features and our weekly podcasts, discover the different paths and be inspired by your fellow Leeds alumni.
Forever Leeds
320,000 alumni
197 countries
One global community

Never miss a moment. Stay in touch and follow us @LeedsAlumni