Universal Values, Global Change
University of Leeds Strategy
2020 to 2030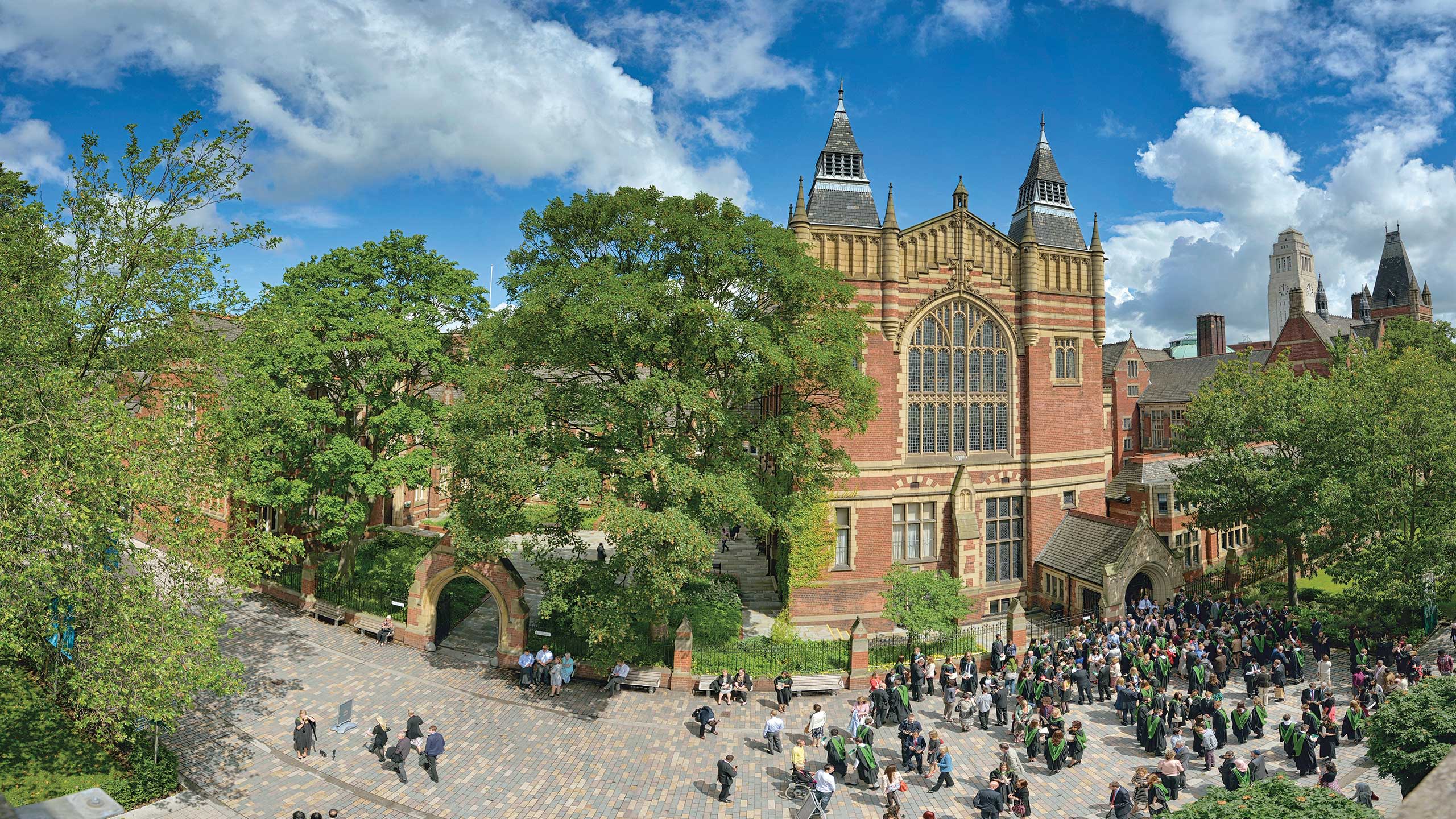 Introduction
Our academic strategy for the next 10 years is rooted in our desire to make a difference in the world.
It sets a blueprint for a values-driven university. One that harnesses expertise in research and education to help shape a better future for humanity, working through collaboration to tackle inequalities, benefit society and drive change.
The academic strategy will be supported by our Enabling Strategy. This will encompass academic areas, our people and ways of working, working conditions and environment, our role in the city and region, financial and environmental sustainability.
Watch this short introduction video from Simone Buitendijk, Vice-Chancellor:
Why do we need this strategy?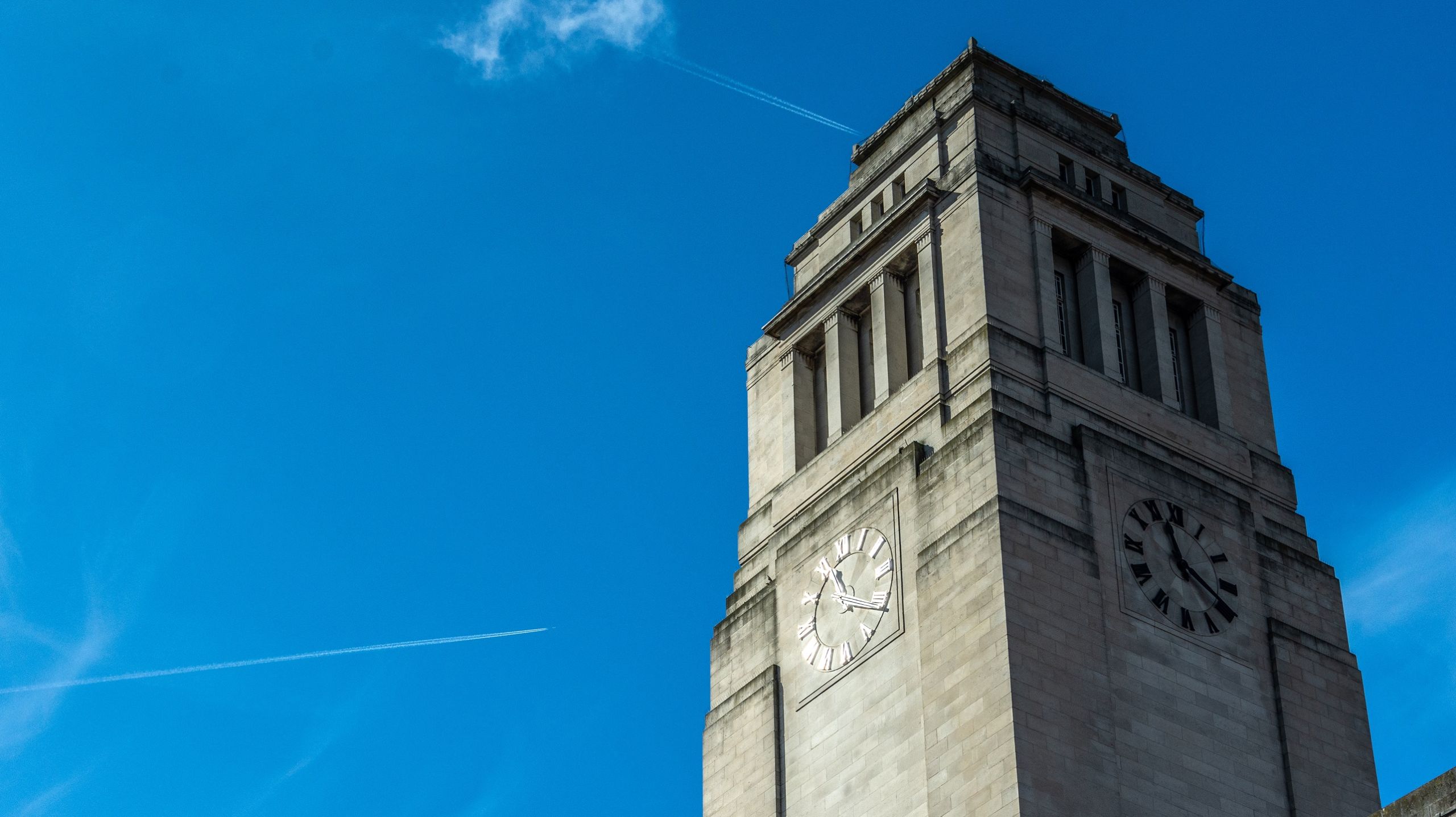 Our planet and its population face unprecedented challenges including climate change, economic instability, inequality, poverty, refugee crises and, more recently the COVID-19 pandemic.
The impact of these challenges, and how we address them, varies greatly across nations. The United Nations 17 Sustainable Development Goals (SDGs) such as zero hunger, good health and wellbeing, and gender equality, are more difficult to reach for low and middle income countries, which are mainly in the Global South and often have the least resources. And in the generally more affluent Global North, there is great disparity in the impact of these issues within and across populations.
To reach these goals we must reduce inequality. This will require collaboration on an unparalleled scale across institutions and nations. Research-intensive universities, working with their local communities and partners, are perfectly placed to help deliver this. We are a powerful group of networked institutions capable of the large-scale, high-impact, global collaboration required.
We are highly focused on impact – it is our most important product. Not money or profits, but making a positive difference in the world.
Equally pivotal is our role in training the next generation of global citizens and leaders, educating the problem solvers, innovators, collaborators and critical thinkers of the future. 
To be influential on the world stage, we need to be as effective as possible by strategically aligning our core activities, collaborating internally and supporting our community of students and staff to deliver global impact.
To positively shape our world, the University of Leeds will place itself at the heart of a global community combining research and innovation, student education, and knowledge exchange.
We will support a small number of flagship centres and institutes that work across disciplinary, institutional and geographical boundaries to drive these activities. This will empower us to address global challenges.
Community, culture and impact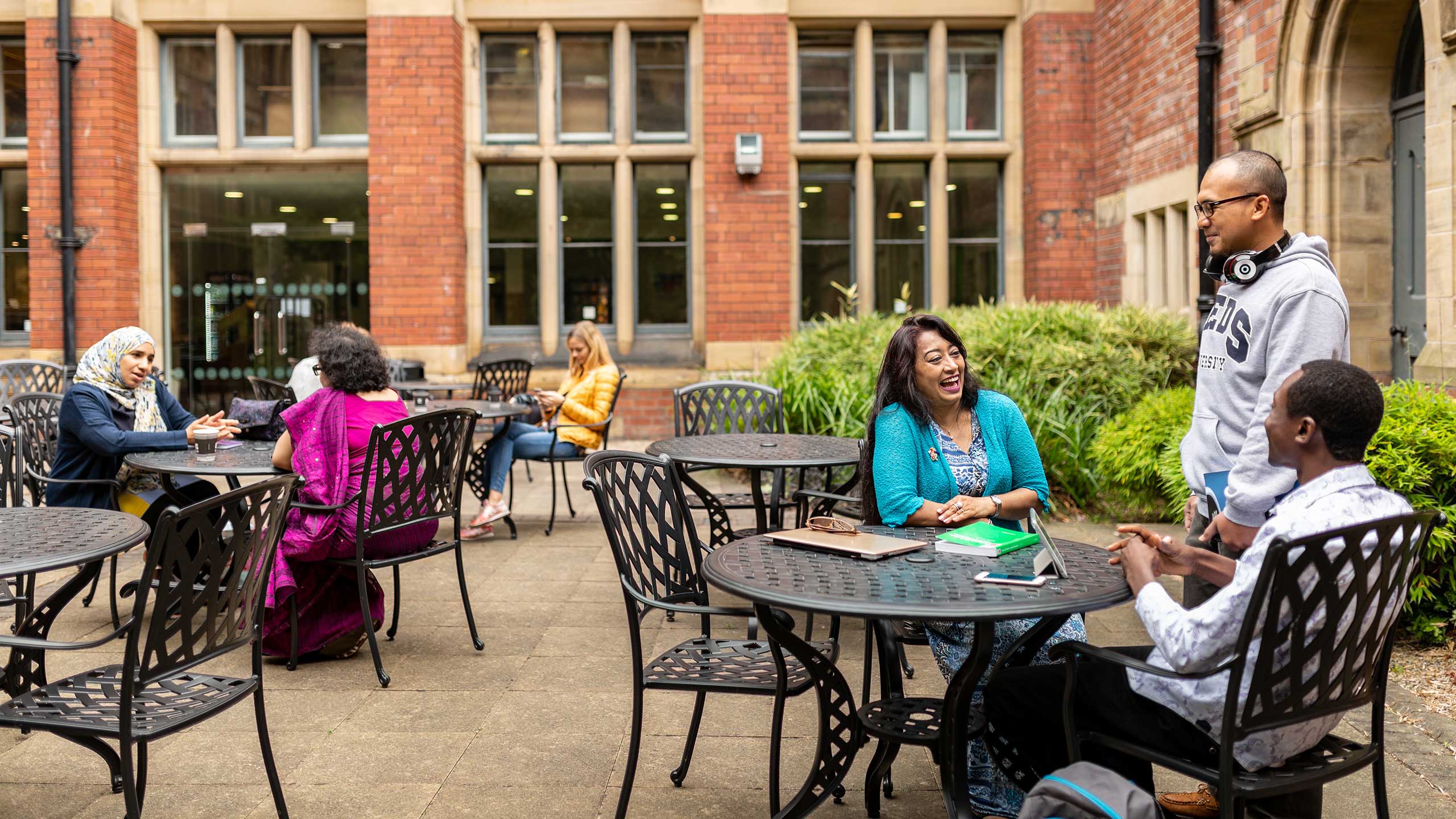 This strategy has three over-arching elements: community, culture and impact.
Community
We can only make a positive difference to the world if our university community is strong. Our students and staff need to work in partnership, and our research and education need to enrich and support each other.
Our researchers play a leading role in innovation and discovery. Our research will inform the curriculum, and the needs of our students will help define the research we carry out. Our students will be taught the latest insights from cutting-edge research in their discipline areas and in multidisciplinary and transdisciplinary topics.
We will encourage our students to co-create their education, participate in teamwork and understand the needs of the workplace.
We will be a collaborative and supportive environment for the entire University community. We will reward teaching, teamwork, outreach, academic service and research equally. We want all staff to feel recognised and part of the community. Students should be equal partners if we want them to become the leaders of tomorrow.
We also recognise that for our University to thrive, we need to reflect the communities we serve. We will provide students and staff from all walks of life with equal opportunities to excel. And our University community will play an important role in the West Yorkshire region, reflecting its diversity.
Our alumni are a vital part of our community. More than ever, we will involve alumni in the life of the University, enhancing connections, sharing insights and working together to make a positive global impact.
We will define our community in international terms. In our research and teaching, we will focus on global issues. We will strive to attract talented people from across the world by being an open and welcoming university.
By bringing different cultures and perspectives into our University, we will strengthen our community and our research, education and societal impact.
Culture
We can only achieve our ambitions in research, education and societal impact if we foster a culture of collaboration rather than competition, both internally and externally. We need to focus not only on individual academic achievement, but also on teamwork. We will listen and be empathetic to make our community more successful and happy. We will treat each other with respect and value each member of our University community.
We will lead the move away from competition between universities, building strong networks and partnerships with other academic institutions, including those in the Global South to tackle the global challenges. We will combine talent, local knowledge, research skills, and globally-relevant, high-quality research-based education.
This requires leadership, vision, strategic focus and courage. We need to define values and goals based on ethical behaviour, engendering trust and compassion.
If we focus on the needs of the world, the region and our own community, we will help find answers to many of the tough questions we face. This sense of purpose will enable us to thrive as individuals.
We will embrace the values of equality, diversity and inclusion in our entire community, welcoming underrepresented groups, enhancing both their sense of belonging and their chances of succeeding.
Impact
We will focus our efforts on the research areas in which we can be a global leader. We will do this by: educating talent of all ages; using digital innovation to increase the global and local reach of our academic activities in a sustainable way; and working closely with the community through outreach and participation.
We will combine our global outlook with a keen awareness of the importance of local, regional and national impact, in research, education, links with business and the civic community, and through continuous professional development.
We will seek to balance our international ambition and climate change commitments, including through the use of digital technologies. We will be outward looking and focused on the needs of global and local populations to maximise our impact in all that we do.
Our vision
We will be at the centre of the global research and innovation community. We will deliver transformational fundamental and challenge-led research to advance knowledge and tackle major issues, to improve the future of our world.
Our vision
To provide a transformative, research-based educational experience for students from diverse backgrounds, who develop the knowledge and skills they need to succeed and make a positive impact in the world.  
Our vision
We will use digital technologies, data and digital approaches effectively, creatively, innovatively and in a research-informed way to enhance our students' learning and experience, to provide and enrich learning opportunities for individuals globally, to enhance our research activity and impact to tackle global challenges, and to improve the University's processes, infrastructure and physical estate.
Our vision
To be a truly international university with global reach and impact through internationally relevant, accessible, high-quality education and world-changing research and innovation.