International
University of Leeds Strategy
2020 to 2030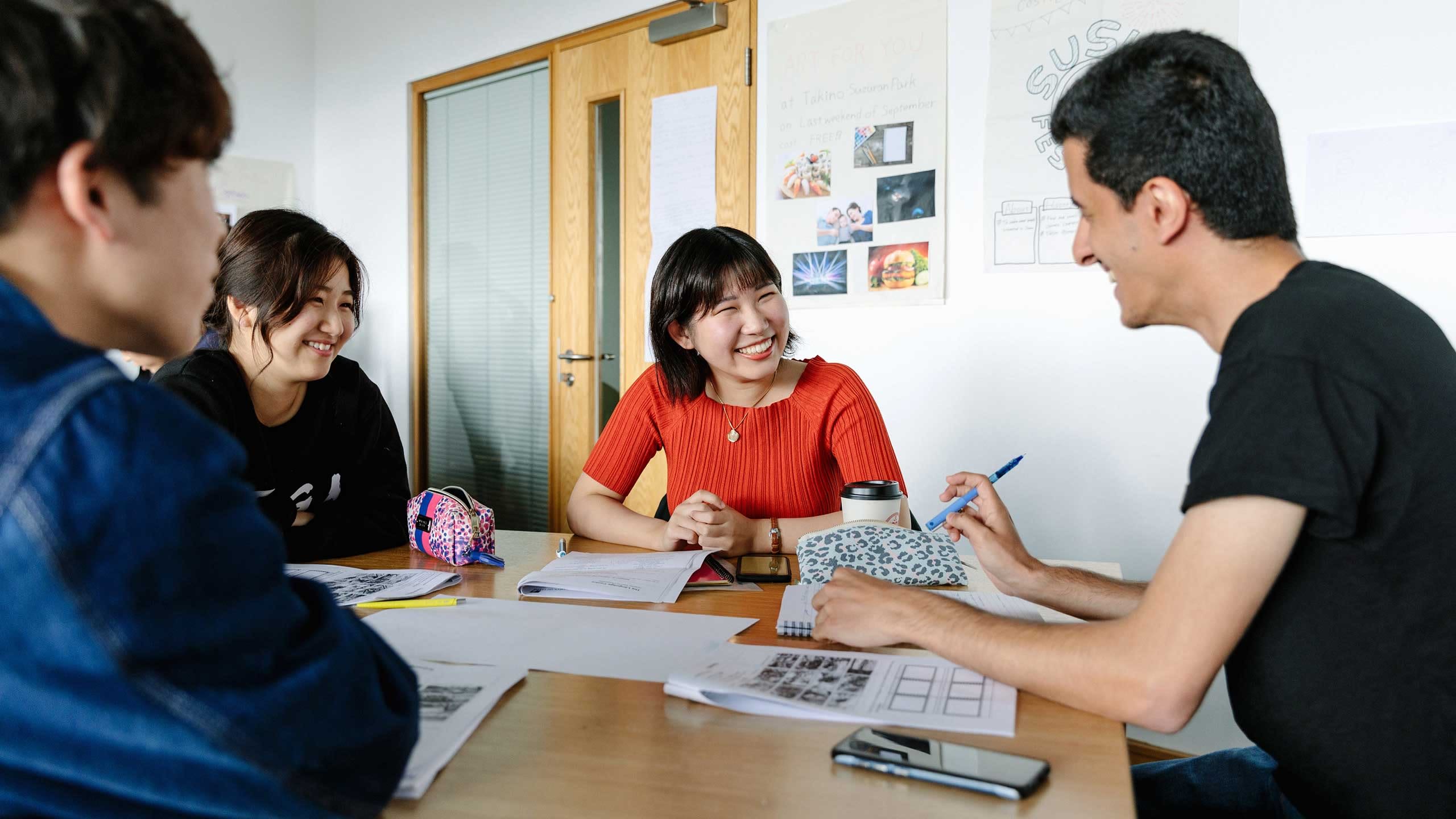 Our vision
To be a truly international university with global reach and impact through internationally relevant, accessible and high-quality education and world-changing research and innovation.
Our aims and objectives
1. Foster and embed an international mindset across all aspects of our activity. We will:
Promote culture change to support, recognise and reward international activity that delivers positive impact, locally, nationally and globally.
Deliver an inclusive and intercultural student experience focussed on whole cohort integration, belonging and community-building.
Increase institutional capacity to identify, scope and undertake major international collaborative projects including key research and educational partnerships with the Global South.
Harness the insights, networks and influence of our global alumni to enhance our impact and grow the philanthropy, which will help underpin our ambitions.
---
2. Continue to build, engage and support our globally connected community of staff, students and alumni. We will:
Recruit, support and retain talented researchers and staff from diverse geographies and cultures.
Build a balanced and sustainable cohort of international and UK students online and on campus.
Ensure our portfolio and syllabus is globally informed and inclusive, and our admissions and progression practices are flexible and equitable.
Extend the reach of our trans-national education (TNE) and on-line provision by embedding digital innovation into our international partnerships. 
Engage our alumni across the globe to create a strong sense of pride and belonging and to enable their contribution towards delivery of our University strategy through their advocacy, volunteering and philanthropy.

---
3. Create global partnerships that provide international learning and research opportunities to develop engaged global citizens and world-changing research and innovation. We will:
Develop a range of international research partnerships to deliver shared projects that address global challenges and reduce inequality.
Extend global education opportunities in subjects and geographies that directly address the UN Sustainable Development Goals through partnerships, research and digital innovation.
Create a curriculum across all study levels that is internationally relevant and provides a broad range of inclusive global study and flexible mobility opportunities.
Support and mentor staff to develop their careers through high-quality and impactful international collaboration and networking.
---
4. Enhance our international reputation by extending our worldwide reach and delivering global impact.  We will:  
Develop excellent graduates who, as engaged global citizens, will be well equipped to make a positive difference in the world.
Lead international networks of education and technology partners to drive digital transformation and online programme delivery to meet the needs of diverse global learners.
Promote our education, digital innovation, and research impact internationally, particularly to key stakeholders in national and global policy development and in Higher Education institutions worldwide.
Encourage, recognise and reward staff for internationally collaborative, high-quality and impactful student education, research and innovation.
---
Go back to the University of Leeds Strategy main page or use the links below to view other sections.