A year to remember
In Tokyo, Jonny Brownlee completed his medal set, and Claire Cashmore made it nine. In Glasgow, Leeds community members played their part in the fight to combat the climate crisis at COP26. And in Leeds, the campus buzzed with the return of staff and students.

Join us, as we take a trip through the Leeds alumni highlights from all over the globe in 2021.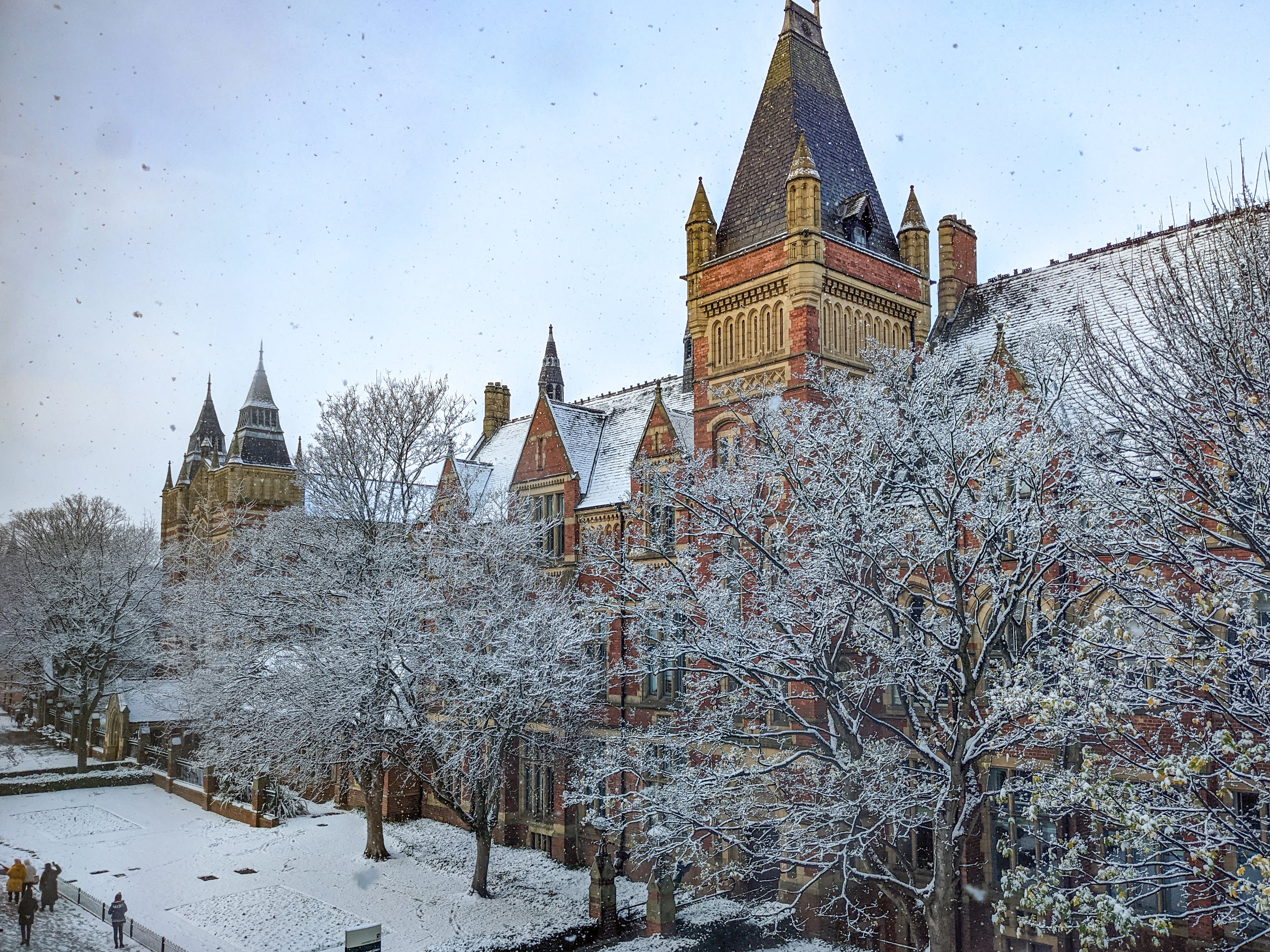 Leeds alumni recognised in New Year Honours
It was fitting to begin the year with a celebration of Leeds alumni recognised in the New Year Honours lists.
Counted amongst them was Peter Wanless (International History and Politics 1986), Chief Executive Officer of the National Society for the Prevention of Cruelty to Children (NSPCC), who was awarded a knighthood for services to children, young people and to the charitable sector.

Look back on the stories of those honoured in January.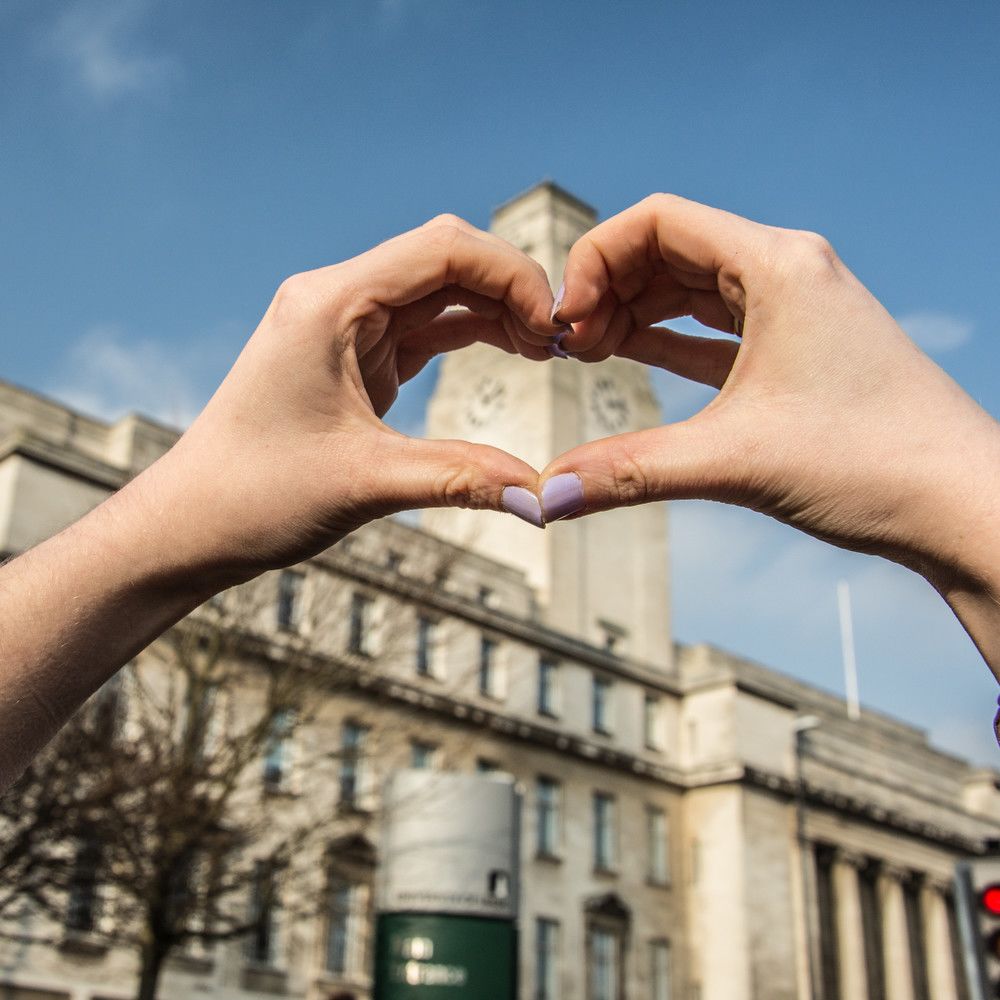 Love at Leeds
Love was in the air in February – but in fact, it's been blossoming across all walks of life at Leeds over the last 70 years.

From chance encounters over coffee in the Union to dances at the Saturday night hop, we gathered and shared over 100 Leeds love stories from across our global community.
We also gifted 20 unique portraits of Leeds alumni couples produced by local portrait artist Molly Pukes.
Pamela is still very much the light of my life, burning just as brightly as it did in Leeds 60 years ago.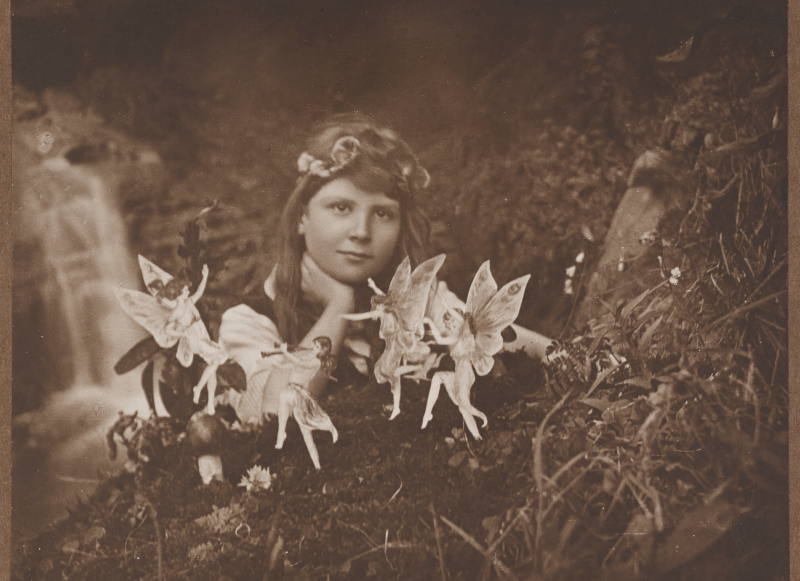 Frances and the Fairies, July 1917. Credit: Special Collections, University of Leeds
Frances and the Fairies, July 1917. Credit: Special Collections, University of Leeds
When Sir Arthur Conan Doyle was away with the fairies
March was a month of mystery, as we learnt about the greatest hoax of the 20th century – a story that began 100 years ago with some innocent fun in a village near Bradford.

Read about the curious tale of the Cottingley Fairies, and how a childhood prank fooled even the creator of Sherlock Holmes.
And we relived the tale of the Cottingley Fairies in the third episode of our Forever Leeds podcast.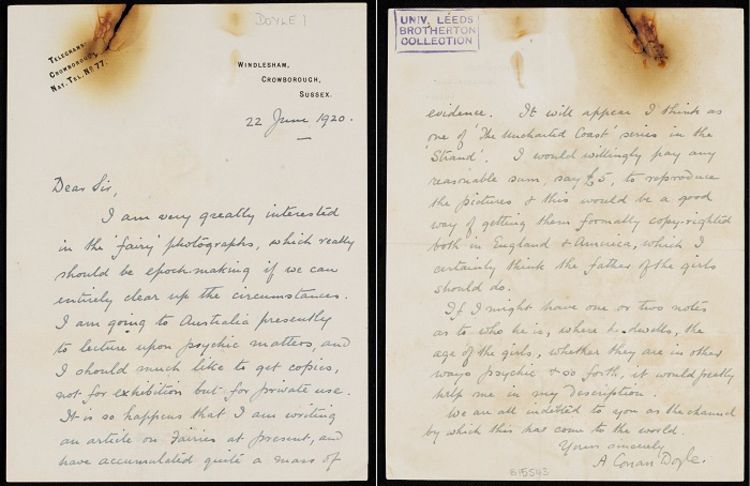 ---
Escaping poverty: the learnings that shaped Madan Luthra
In March, we also had the opportunity to speak to Dr Madan Luthra (PhD Biochemistry 1972). Growing up as a refugee, Madan soon learnt that education would prove his lifeline.
We discovered his astonishing journey to Leeds, his influential scientific discoveries, and the many lives he changed along the way – particularly during the Covid-19 pandemic.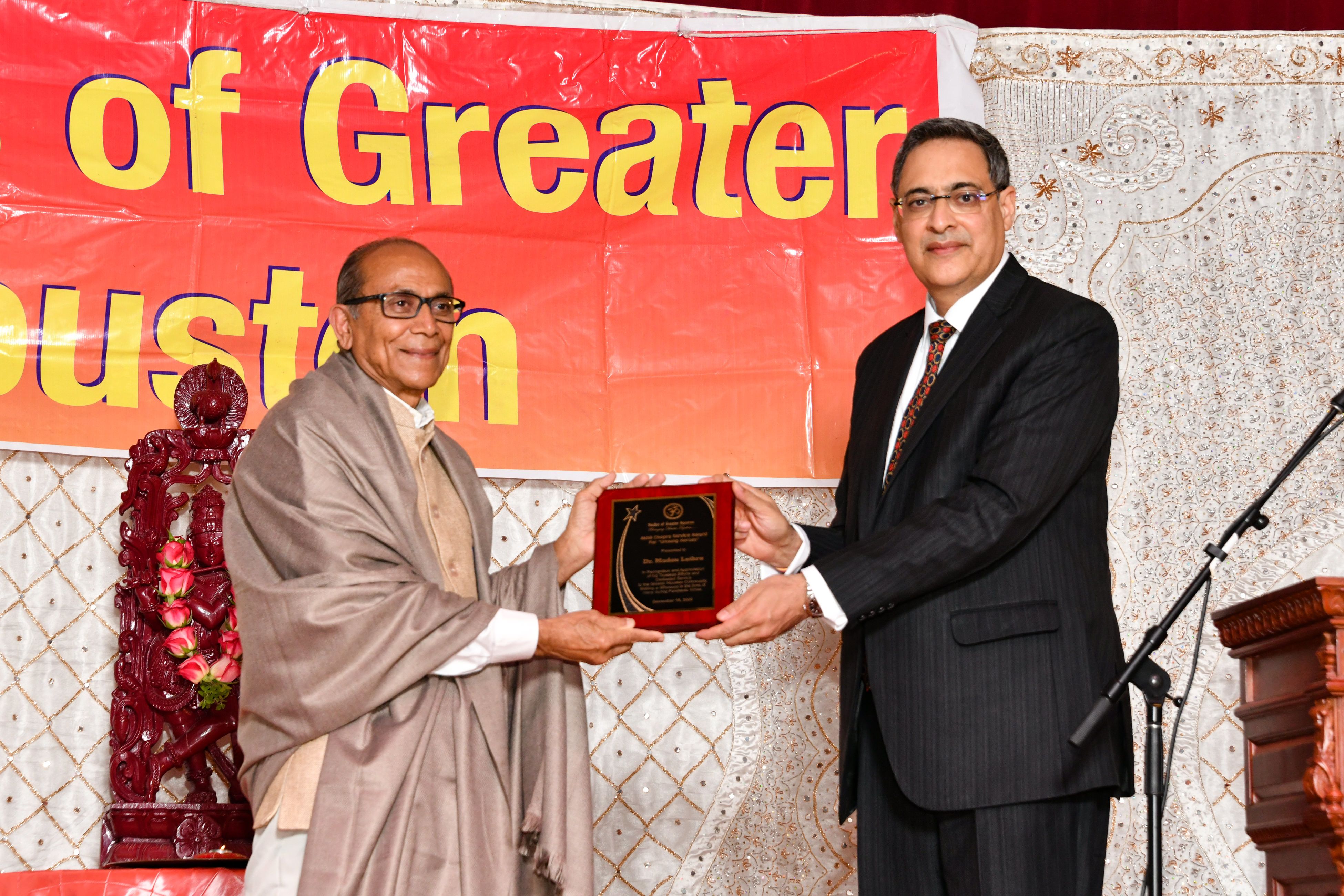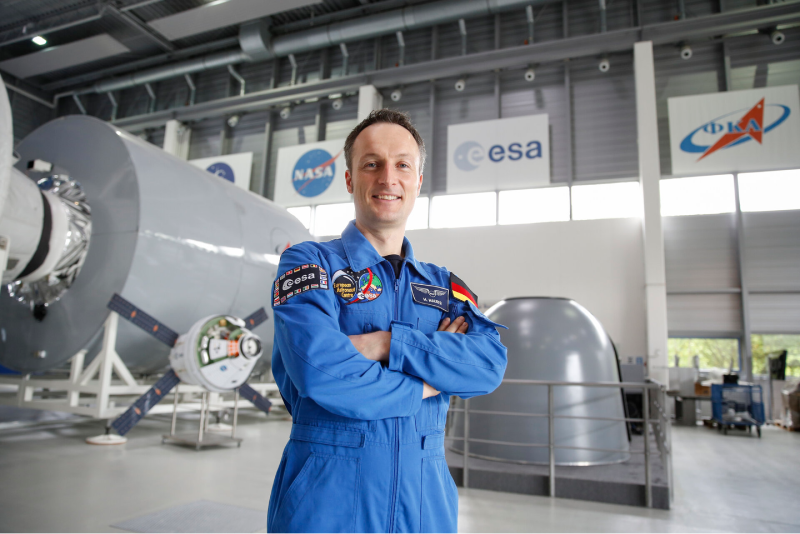 Reach for the sky
For one former Leeds student, his global impact is truly out of this world.
This year, Matthias Maurer (Materials Science, Erasmus Scheme, 1993) began a six-month mission aboard the International Space Station (ISS).

In a special podcast episode, we discovered his journey to become an astronaut, learnt about life in space, and his mission to the ISS.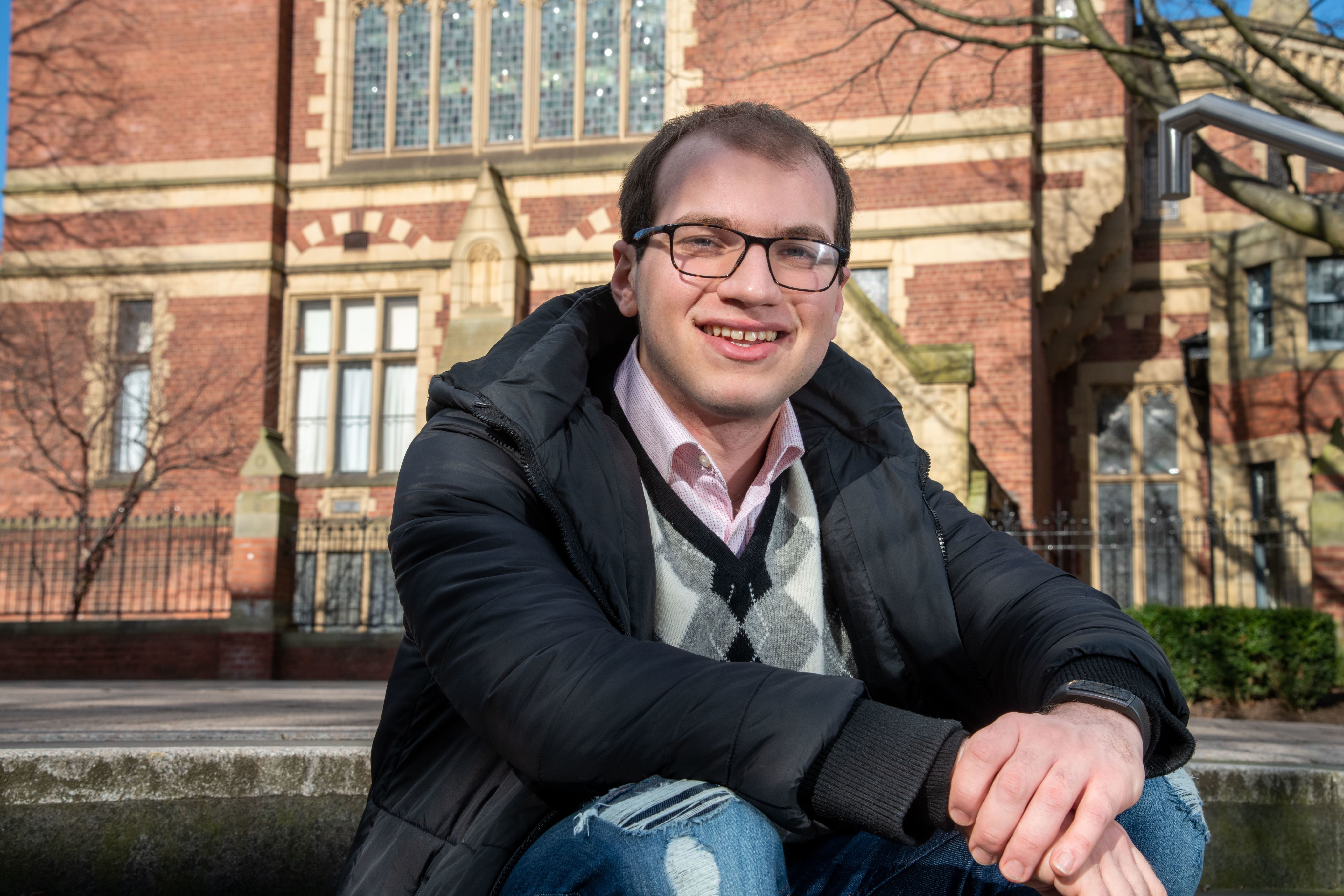 The letter that changed my life
So many Leeds stories start thanks to alumni, like you. For Makeen, the offer of a scholarship was a crucial milestone in his journey from civil war to becoming a doctor.
We shared his story in May.
I'll never forget the day that I was awarded a scholarship. It was life-changing and put me a step closer to my dream of being a doctor.
---
A £7 million idea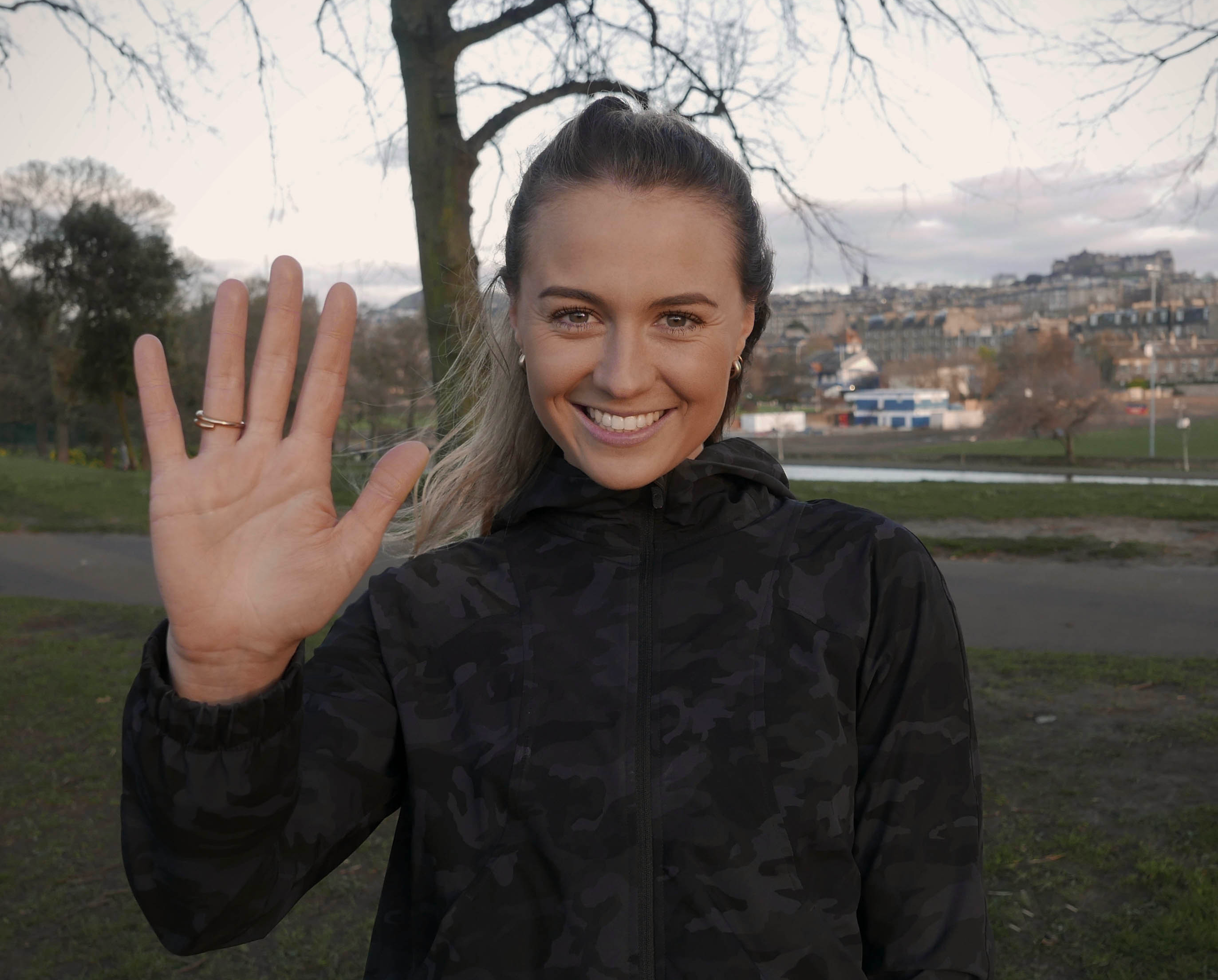 We also met Olivia Strong MBE (Politics and Sociology 2015). A runner all her life, Olivia's usual loop led her to an altogether different path in 2020.
Discover the story behind the record-breaking Run For Heroes campaign, and how a challenge between friends to Run 5K, donate £5, and nominate five others went on to raise over £7 million for NHS Charities Together.
Celebrating Leeds alumni volunteers
June meant Volunteers' Week 2021, and a chance to hear your volunteering stories.

From a deckhand sailing to give humanitarian aid, to a Covid-19 community care volunteer delivering essentials in Leeds. Across the world and right back here on campus, alumni support causes close to their hearts.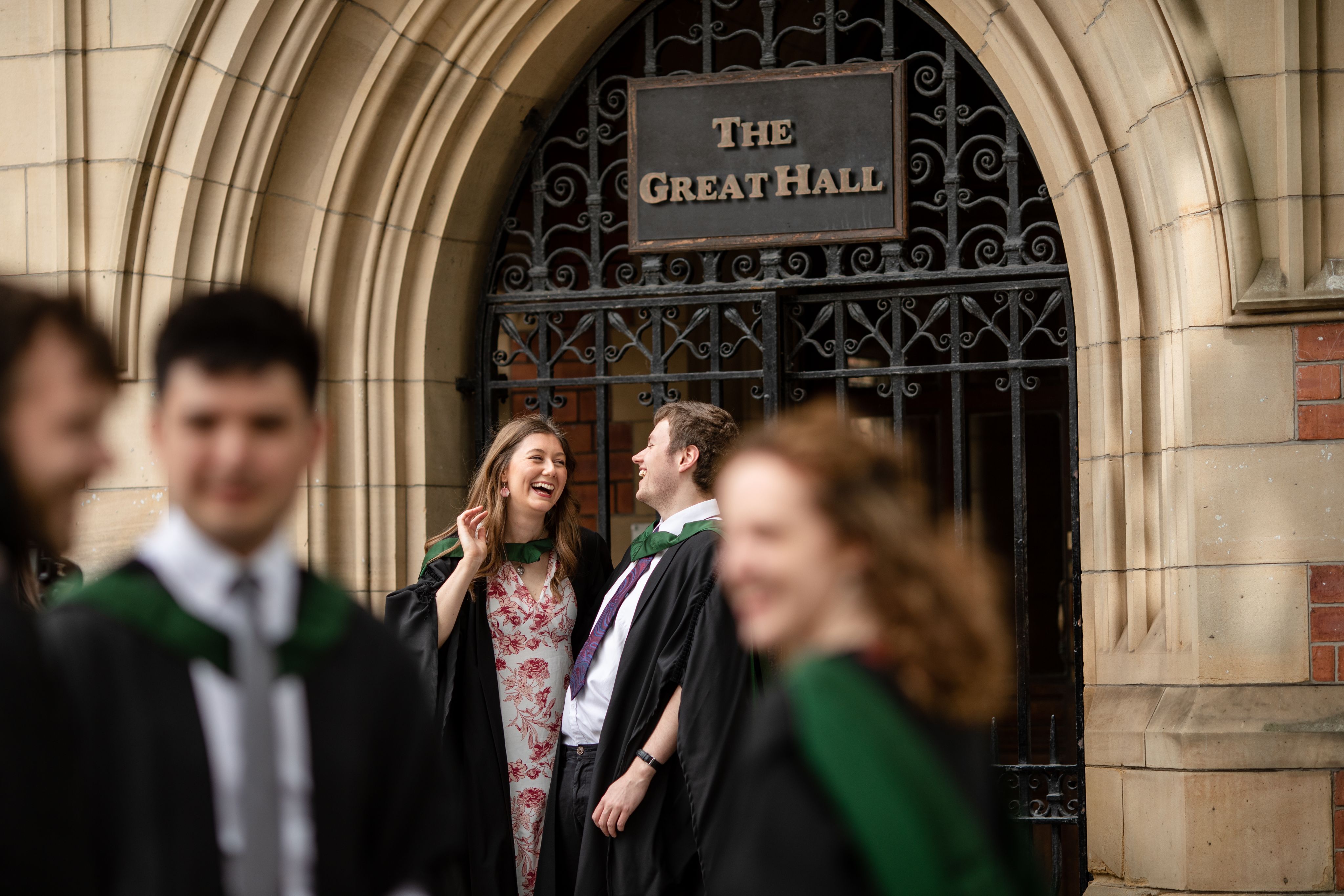 Forever connected, forever proud
As our alumni know, July is a time of celebration at Leeds, as we welcome our latest graduates into the global alumni community.
Leeds alumni shared messages of support and congratulations with the Class of 2021 and all those following in your footsteps.
And Vice-Chancellor Simone Buitendijk joined colleagues and former students to welcome graduates to the worldwide University of Leeds alumni community.
---
Talking taboos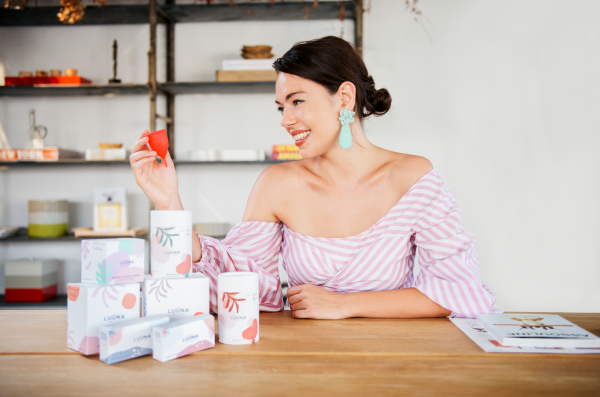 We also met "accidental entrepreneur" Olivia Cotes-James (English Literature 2013), who is at the forefront of a powerful cultural change.
Named in the Forbes 30 under 30 Asia list, we found out how the founder of a female-led period care company in Asia is improving lives across a continent.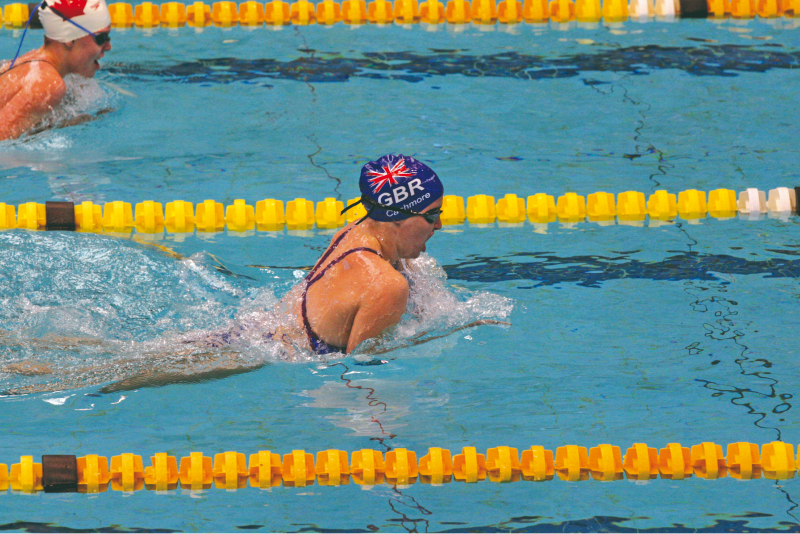 The road to Tokyo
Tokyo 2020 saw us rally behind our Leeds alumni. We met with nine-time Paralympic medalist Claire Cashmore MBE (Linguistic and Phonetics 2011, Hon LLD 2013) as she took on a whole new challenge in her fifth Games.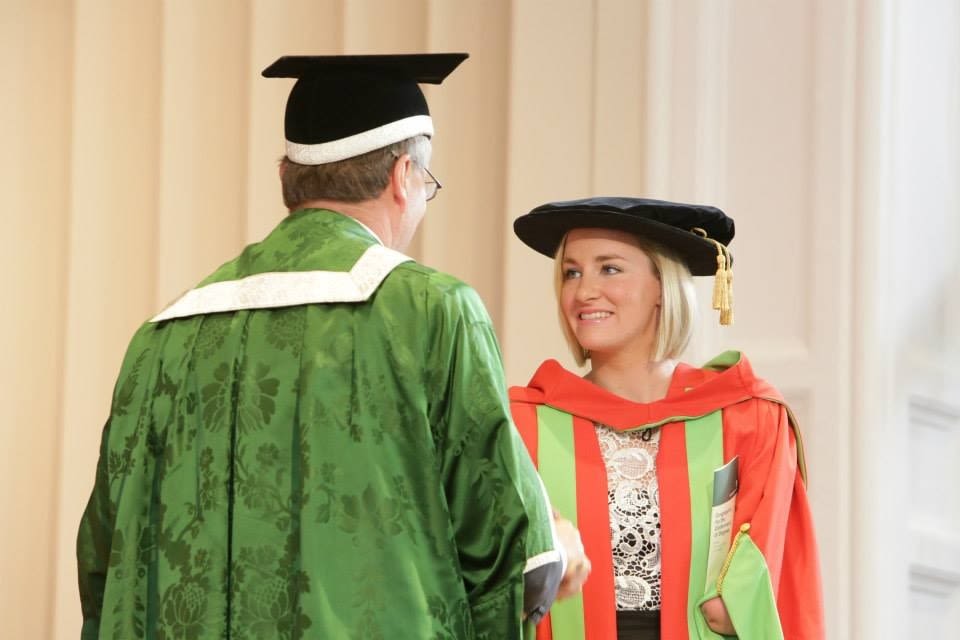 Read about Claire's preparations for Tokyo, as well as her new children's book, based on her real-life experience overcoming a fear of water.
That's not to mention Jonny Brownlee, who completed his medal set with a fantastic team triathlon gold.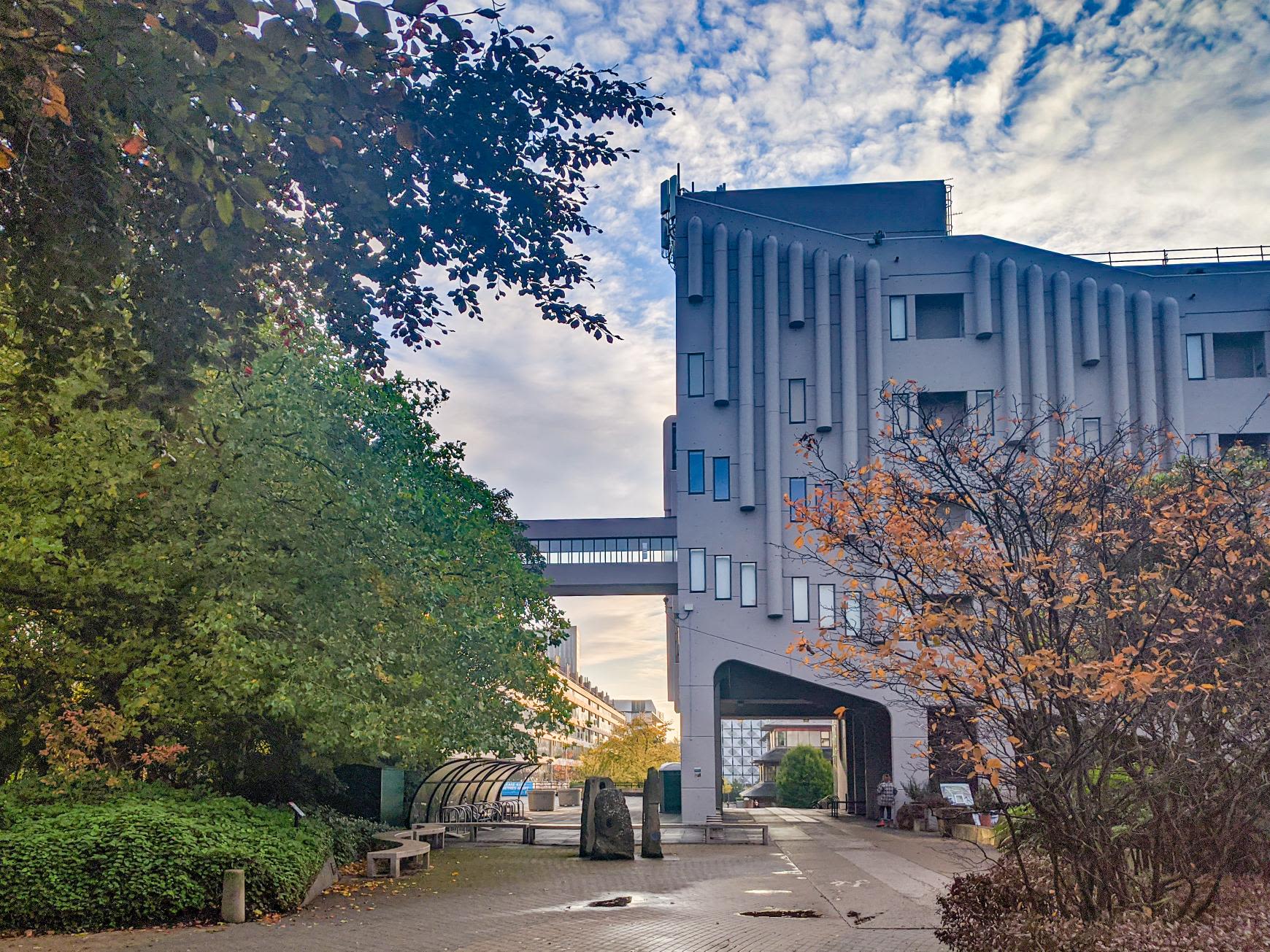 Forever Leeds
Alumni tuned into the debut episode of our new podcast, made for everyone who's ever studied at Leeds.
Forever Leeds is produced, presented by and features Leeds alumni and students.
In episode one, alumni discovered why BBC, Observer and Telegraph journalist Kamal Ahmed says "Leeds absolutely changed me."
In episode two, we met the visionary planner behind Leeds' world-famous modernist architecture, now celebrating his 100th birthday.
And in episode three, we explored the journey of Ben Winston (Broadcasting Studies 2004) from Brudenell Road to Beverly Hills, becoming executive producer of one of the biggest TV events of the decade – Friends: The Reunion.
All this, as well as hearing from Leeds researchers, and catching up with current students on campus.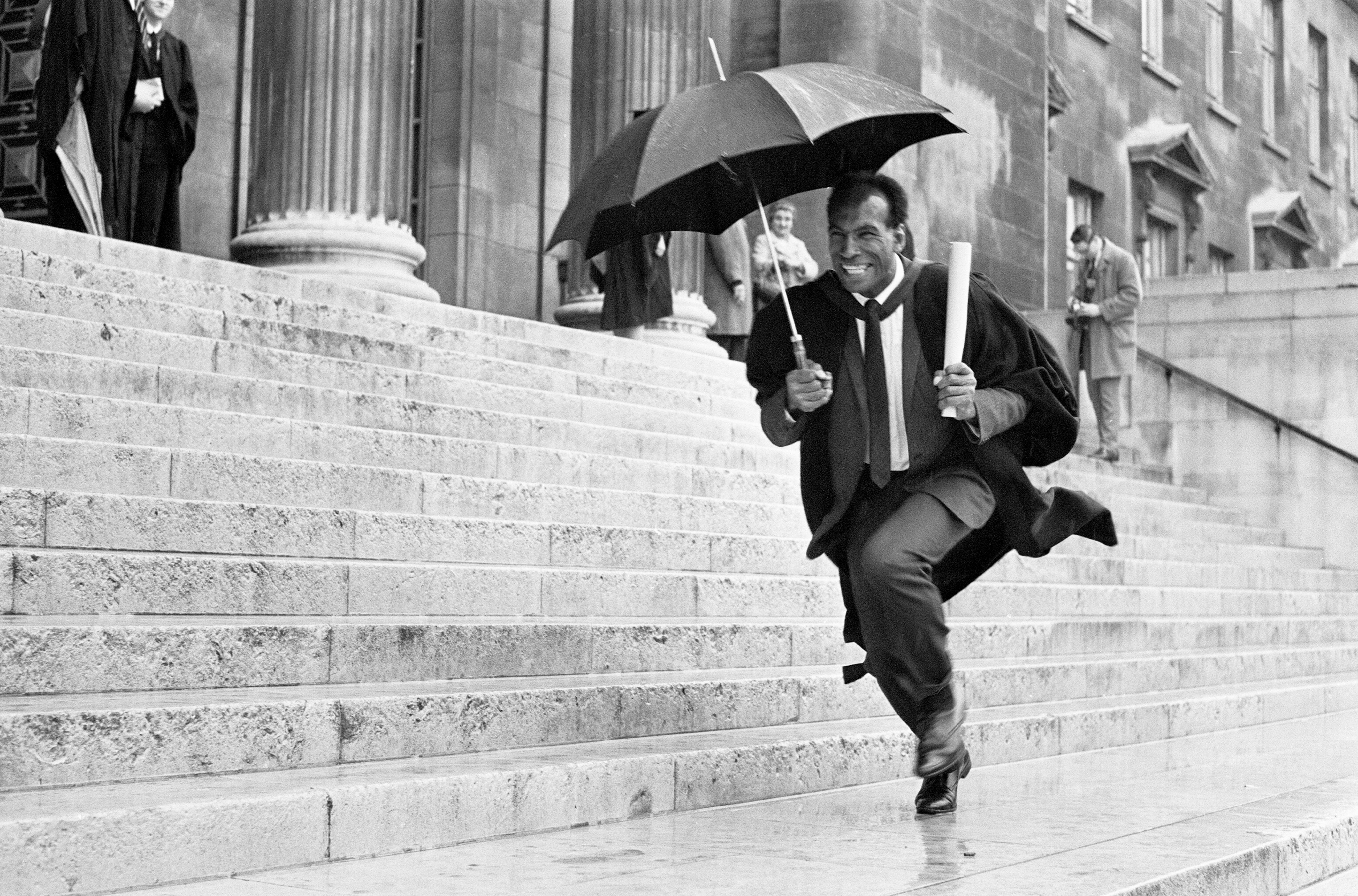 The most remarkable of graduates
When Cec Thompson (Economics 1968, Hon MA 1994) stepped onto a rugby field at the age of 22, he didn't know the rules of the game. Just three years later, he became the second ever black rugby league player for Great Britain.

This remarkable rise on the field was matched only by his achievements off it as he pushed himself from illiteracy to graduation.
Discover his story, shared in celebration of Black History Month in October.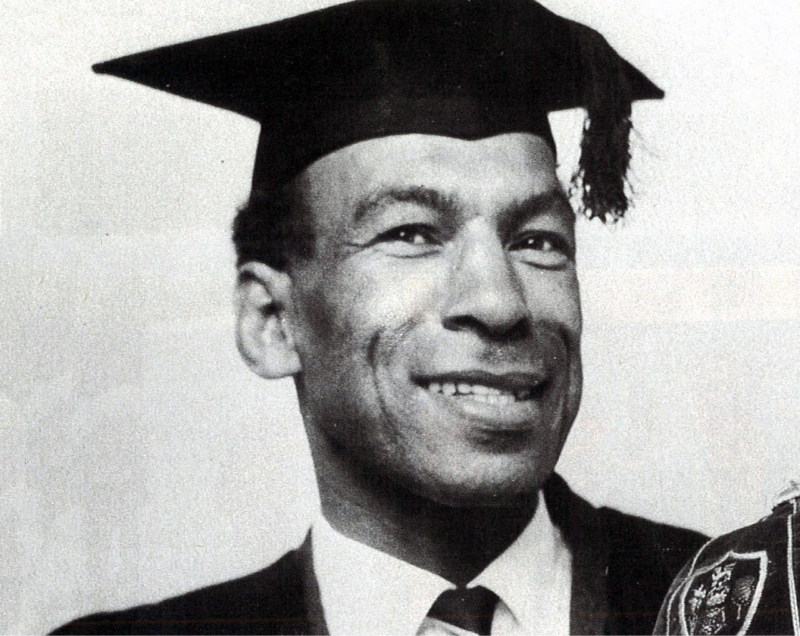 ---
Your legacy, our future
We also shared how your legacy could change the lives of our students or push forward research in an area close to your heart.

In this video, Peter Howdle (Medicine 1972) spoke about why he chose to include a gift to the University in his Will.
To find out more about how your legacy could make a difference or to tell us about a gift you have already included in your Will, please email Sally Hind or fill in this form.

Leeds alumni and COP26
As COP26 launched in Glasgow this November, the Leeds community were at the heart of the fight to combat the climate crisis.  
Explore our podcasts, features and guest blog posts, as we met those alumni making a difference. 
They include the likes of Jonathan Wild (Hon LLD 2011), former Chair and Managing Director of Bettys & Taylors of Harrogate, whose promise to plant 999,999 trees grew into lifelong mission to protect the planet.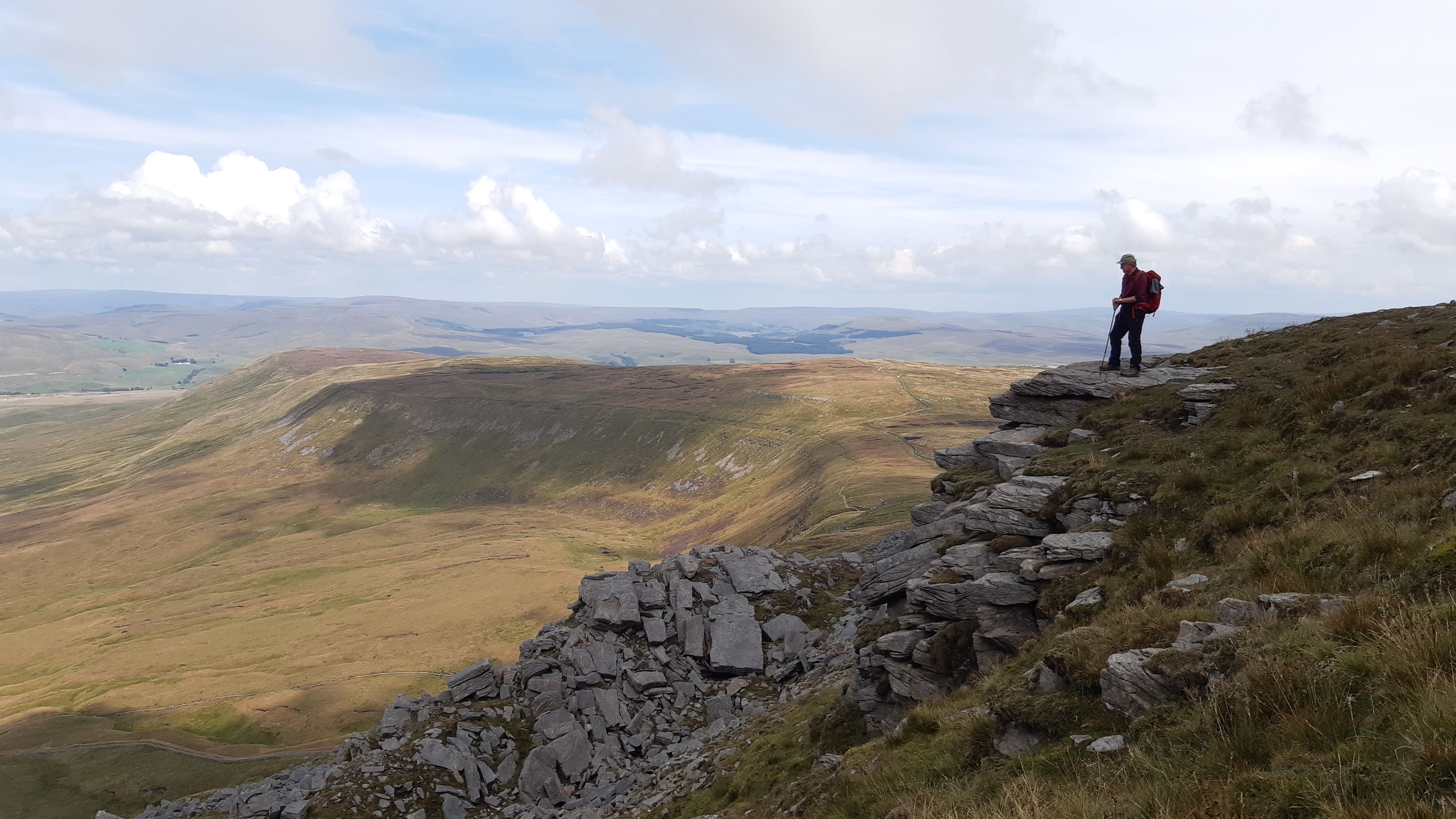 ---
Meet the Researchers: Achieving Net-Zero
And ahead of COP26, we heard from the Leeds researchers driving progress towards achieving local, national and global net-zero emissions targets in a special event series.
On our events replay page, you can watch back on each talk in Meet the Researchers: Achieving Net Zero.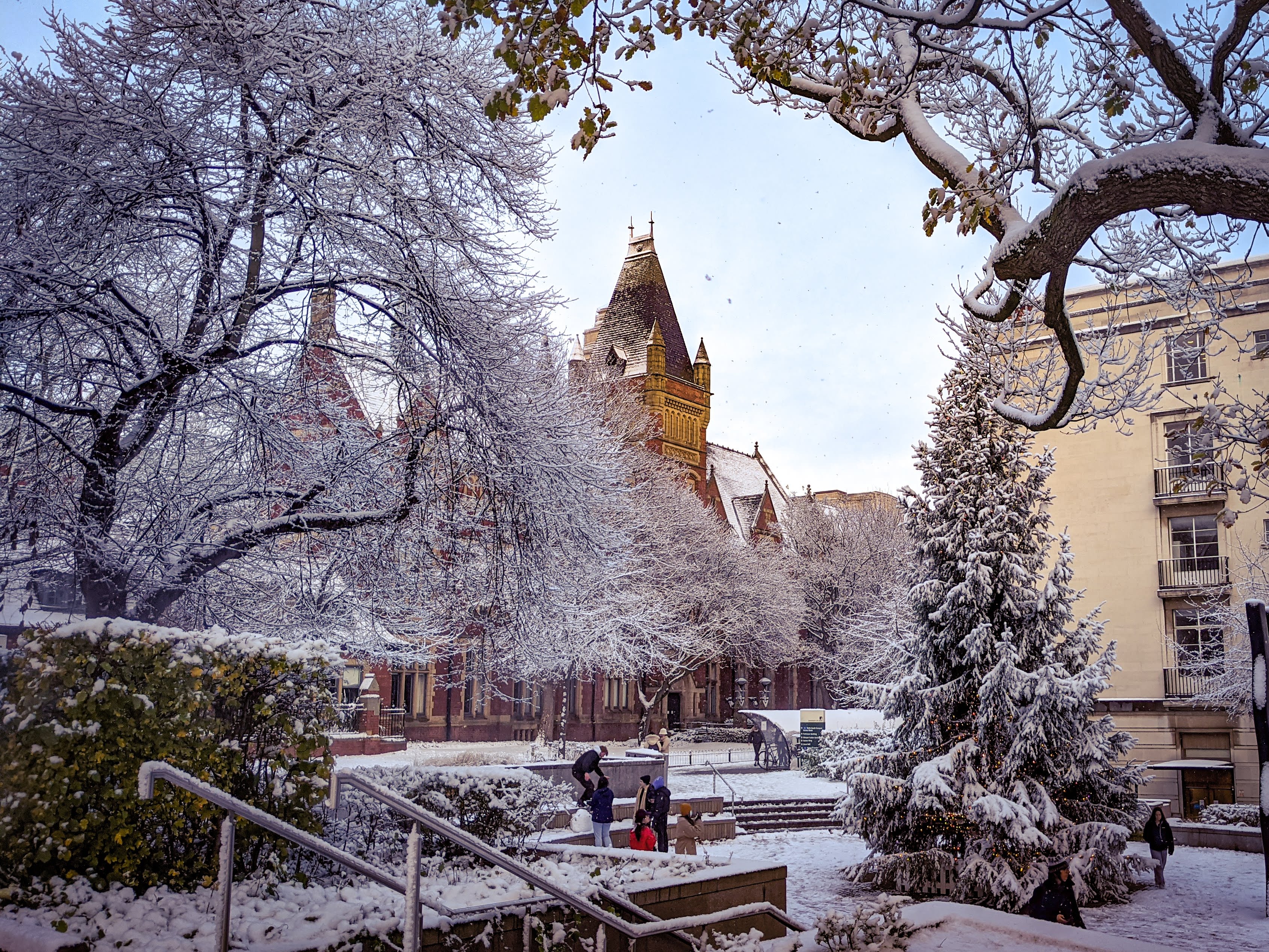 And to close 2021, our student choir, The Songsmiths, sent us a festive treat.
Have a happy festive season, from all of us at the University of Leeds.
To stay connected with your fellow alumni and everything happening in Leeds throughout the year in 2022, make sure to subscribe to our monthly email newsletters.
Forever Leeds
300,000 alumni
190 countries
One global community

Never miss a moment - follow us @LeedsAlumni