Wild Ingleborough – one year on
This multi-partner conservation project aims to restore wildlife habitats in the Ingleborough area. A year since its launch, we look at the project's achievements, celebrate its volunteers and lay out its next steps.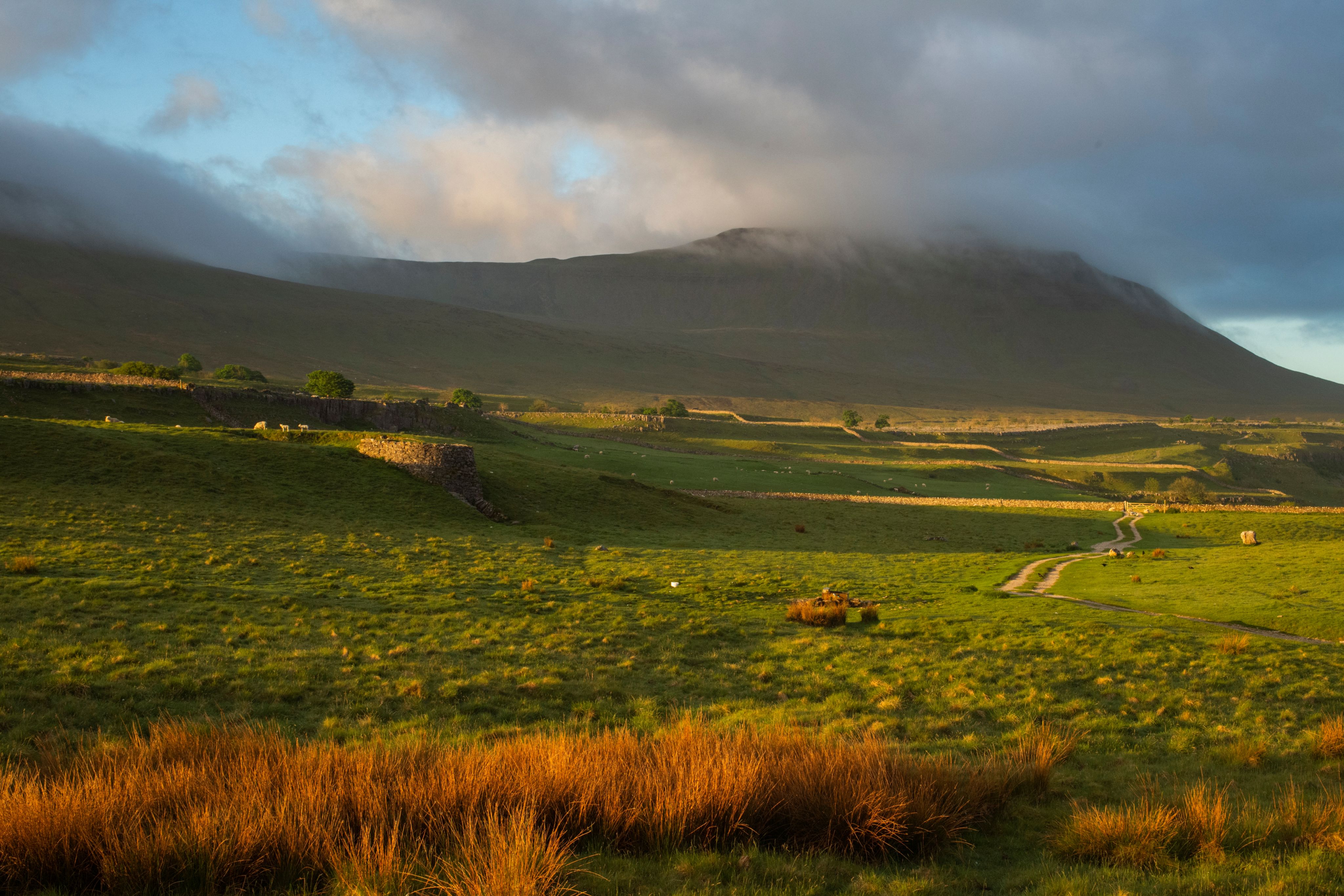 Credit: Andrew Parkinson/WWF-UK
Credit: Andrew Parkinson/WWF-UK
Launched in spring 2021, Wild Ingleborough is a partnership between the University of Leeds, WWF-UK, Yorkshire Wildlife Trust, Natural England, United Bank of Carbon and Woodland Trust.
Through a combination of planting native trees and allowing vegetation to recover naturally, Wild Ingleborough looks to restore 1,200 hectares of land in an area covering the River Ribble up towards the Ingleborough mountain summit – the second highest peak in the Yorkshire Dales.
A year on from the launch, Wild Ingleborough has made incredible progress in its restoration mission through the help of volunteers, expert researchers, the local community, and partnering organisations and charities.
A key part of nature's recovery on Ingleborough will be the re-establishment of tree cover in appropriate places.
Professor Dominick Spracklen, from the School of Earth and Environment, is one of the University of Leeds project leaders for Wild Ingleborough.
He said: "Native woodland only covers about 1% of the Yorkshire Dales. Many native woodlands are small and fragmented and the wildlife that depends on the woodland is under threat. To help address these issues, Wild Ingleborough is working to expand and connect existing areas of native woodland."
Since the beginning of the project, 65,700 native trees have been planted at Ingleborough, more than double the project's first-year target of planting 30,000 trees, exemplifying the impact of the project thus far.
Hannah Marshall, Outreach Adviser at Woodland Trust, said: "We are proud to have been able to supply the project with over 33,000 UK- and Ireland-sourced and grown trees.
"It has been a fantastic year working with the Wild Ingleborough partnership to further build on the work done by partnering organisations such as Yorkshire Wildlife Trust and Natural England."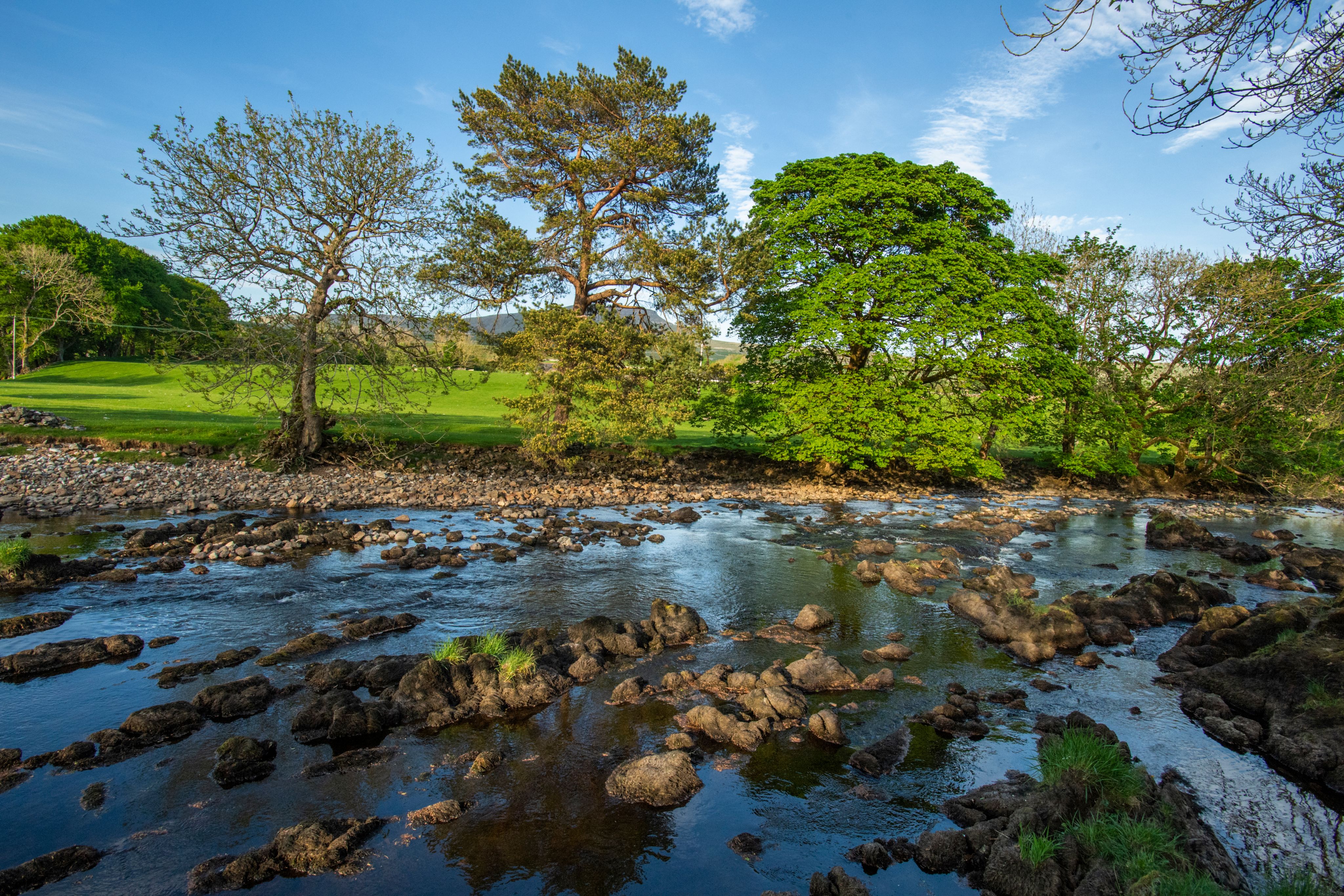 In addition to tree planting, the project will facilitate natural regeneration of vegetation and allow woodlands to expand naturally.
Dr Cat Scott is another University of Leeds project lead, also from the School of Earth and Environment, and is Director of the Leeds Ecosystem, Atmosphere and Forest centre (LEAF).
She said: "We will complete detailed monitoring of the growth and survival of both planted and naturally regenerated trees, helping us to understand the most effective and appropriate ways to encourage woodland expansion in the uplands."
Building on decades of monitoring already carried out by project partners Natural England and Yorkshire Wildlife Trust, the Wild Ingleborough team will assess how stocks of carbon stored in vegetation and soils change as the landscape is restored, providing crucial evidence of how re-establishing ecosystems can help the UK reach net-zero targets.
But why are regeneration projects, such as Wild Ingleborough, so imperative – not only to Yorkshire, but also for the rest of the planet?
Our nature, our people, our planet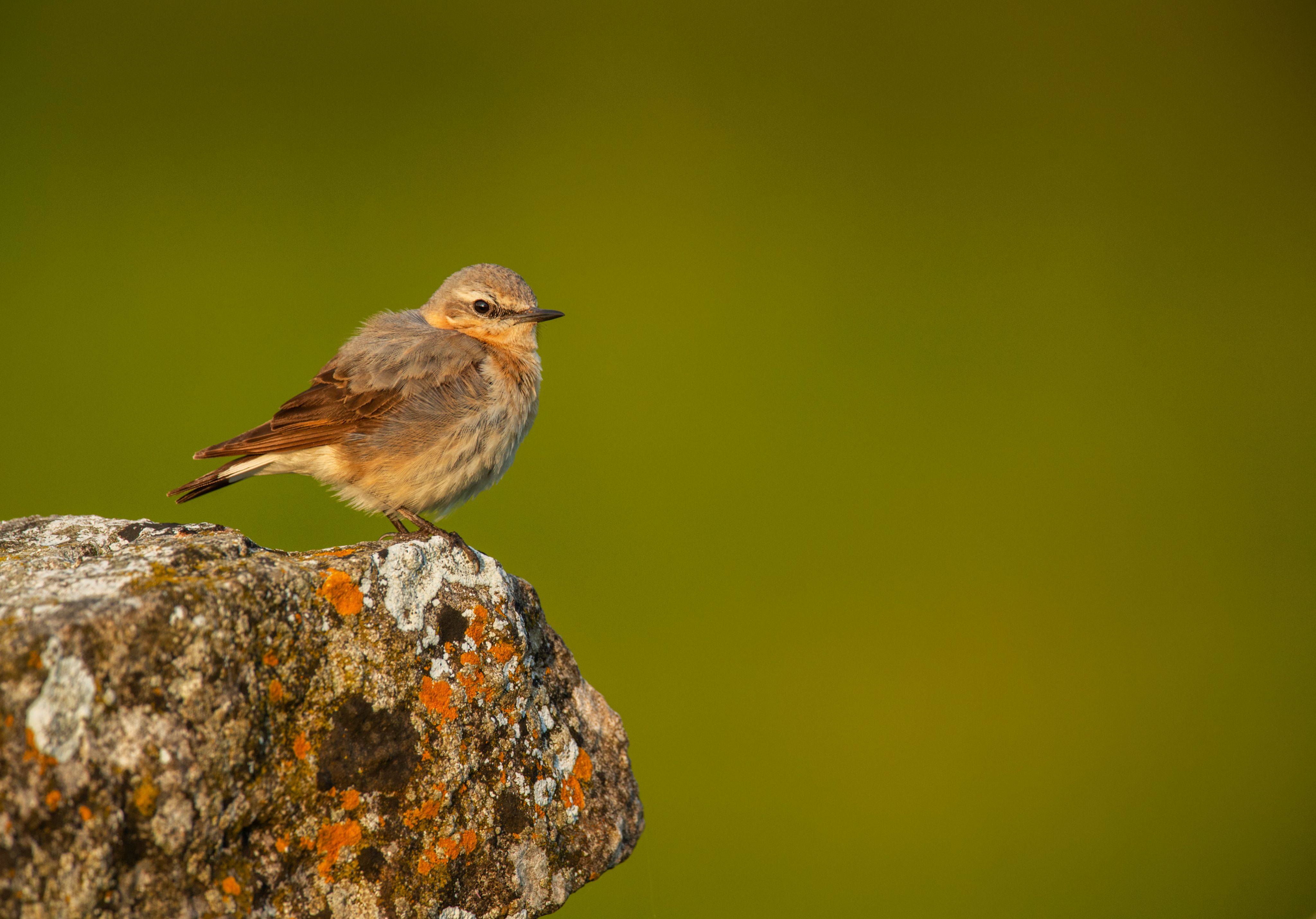 Credit: Andrew Parkinson/WWF-UK
Credit: Andrew Parkinson/WWF-UK
A beacon of nature recovery
The ongoing climate emergency highlights the importance of projects such as Wild Ingleborough.
Working together with our partners, we want to show Wild Ingleborough as a flagship example of how we can restore nature and tackle the climate crisis in the UK, and around the world.
Dr Cat Scott said: "The new woodlands will not only contribute to climate change mitigation but should make this landscape, and the wildlife that lives on it, more resilient to the climate changes that are likely to occur in the coming decades."
In the heart of the Yorkshire Dales, Ingleborough is also home to a range of exciting wildlife such as rare flowers, red squirrels, black grouse, cuckoos and curlews. However, many of these species are at risk.
The UK is one of the most nature-depleted nations in the world and our National Parks, including the Yorkshire Dales National Park, have seen worrying declines in wildlife in recent years.
Lizzie Knight, Project Manager at WWF-UK, said: "Restoring Ingleborough will help at-risk animal species like cuckoos and red squirrels to thrive. Plants such as juniper, globeflowers and ferns will flourish too."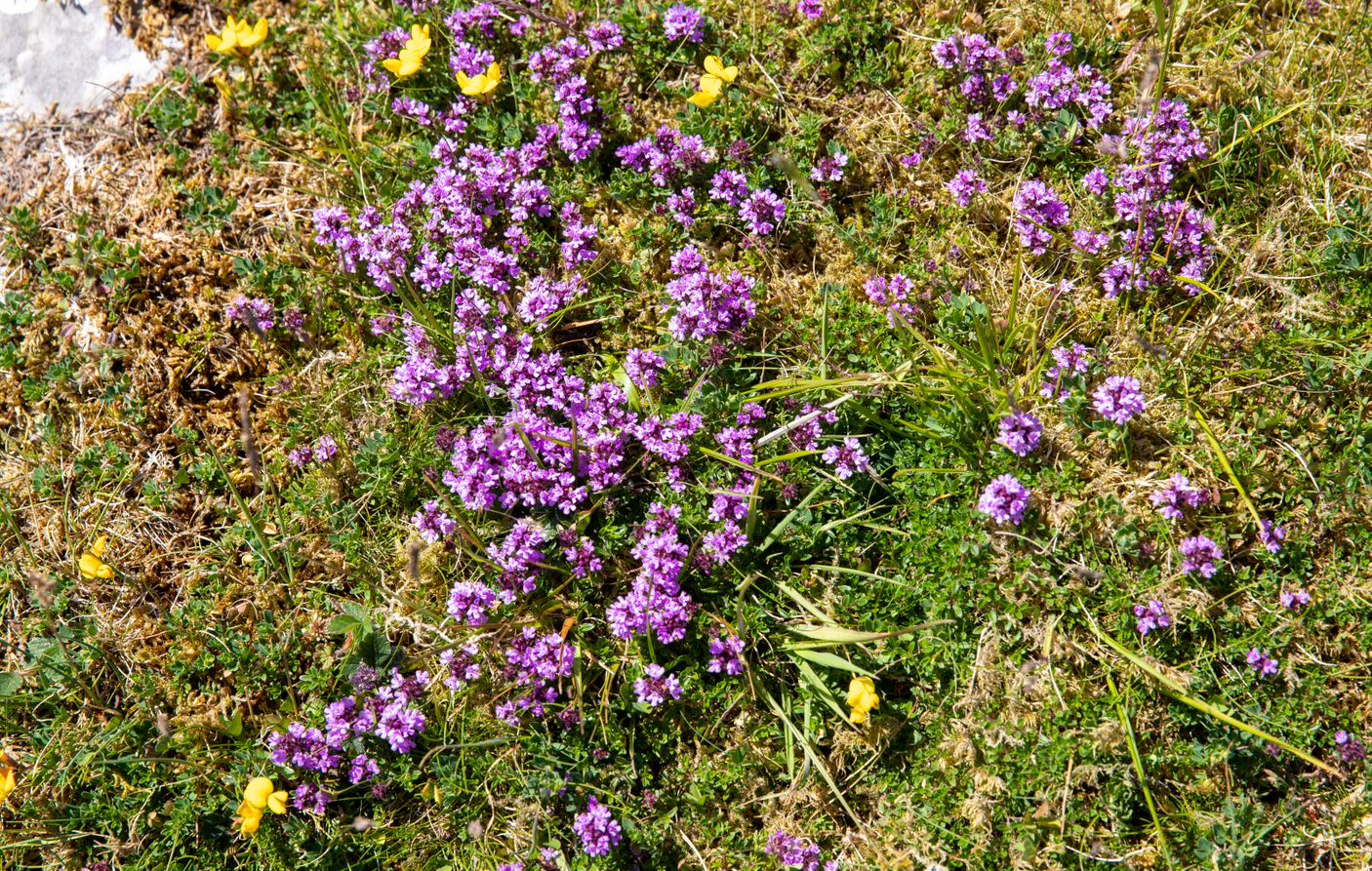 Ongoing monitoring will track how habitats and associated wildlife change over time. Dr Cat Scott said: "Juniper woodland is one of our rarest habitats, now only found in tiny fragments across upland landscapes.
"By completing detailed surveys, understanding the threats, and learning the best ways for restoration, we hope to bring about the recovery of the juniper woodland, as well as other important habitats on Ingleborough."
Additionally, the Wild Ingleborough project's conservation area includes over 62 hectares of blanket bog – an ancient habitat important for storing and absorbing carbon from the atmosphere, on top of being a home for many wading birds.
One of the UK's most powerful carbon stores, most of our blanket bog has been damaged or degraded, causing carbon dioxide to be released into the atmosphere. By protecting and restoring one of our rarest and most precious habitat, Wild Ingleborough can put nature at the heart of climate action.
Local community support
Wild Ingleborough's restoration mission is also designed to work with the local community.
Working with neighbouring landowners and farmers, partners and experts will share their skills in land management, thus sustaining a resilient rural community by engaging with local people.
Andrew Hinde is Senior Reserve Manager at Natural England. He said: "Wild Ingleborough has provided a focal point for land managers who want to investigate the possibilities for nature and climate recovery on their own land holdings."
The project has also created, or maintained, more than 1,500 metres of path, ensuring this area of the Yorkshire Dales remains widely-accessible to the public.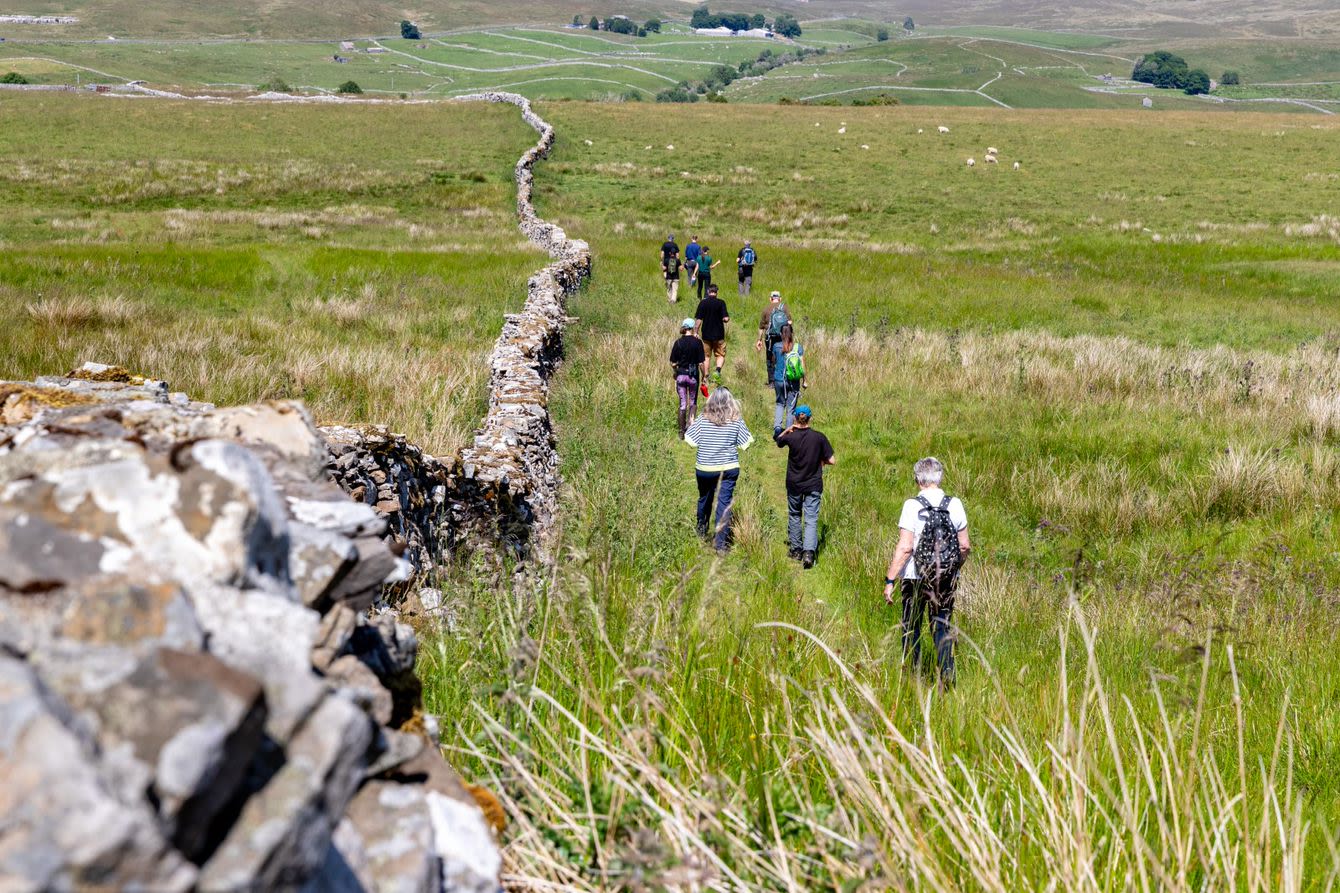 Our research team is also interested in analysing how Wild Ingleborough's boost in biodiversity is helping to reduce flooding. Recent research led by the University of Leeds shows that woodlands help reduce downstream flooding compared to other common upland land uses.
Professor Dominick Spracklen said: "Our research has shown that woodland soils are up to 20 times more permeable than grassland soils, allowing them to soak up more water more quickly, reducing downstream flooding.
"It's really important that we collect baseline information now so that we can understand the impact on climate, biodiversity and community as this landscape is restored."
Thanks to funding from the Peter Sowerby Foundation, we will be able to take our research and monitoring to the next level. Over the coming months our team of experts will be boosted by three Sowerby PhD researchers who will work to better understand and communicate the impacts of restoration on nature, people and our climate.
Collaborative restoration
The motivation behind Wild Ingleborough is not just to help wildlife recover in this part of Yorkshire, but to collaborate with others, help restore nature and build resilience to climate change across the UK.
Tasmin Fletcher is a PhD researcher at the School of Earth and Environment, currently working on Wild Ingleborough's sister project Restoring Hardknott Forest – a project aimed at restoring one of the largest conifer plantations in the Lake District National Park to native woodland.
She said: "The scale of biodiversity loss in this country is shocking.
"The only way to tackle it effectively is to address the problem at a landscape scale, working across geographical and organisational boundaries.
"I think projects like Hardknott and Wild Ingleborough show that there is an appetite for landscape scale nature recovery in our national parks, and how important it is for local communities to be engaged and invested in the process."
Wild Ingleborough's volunteers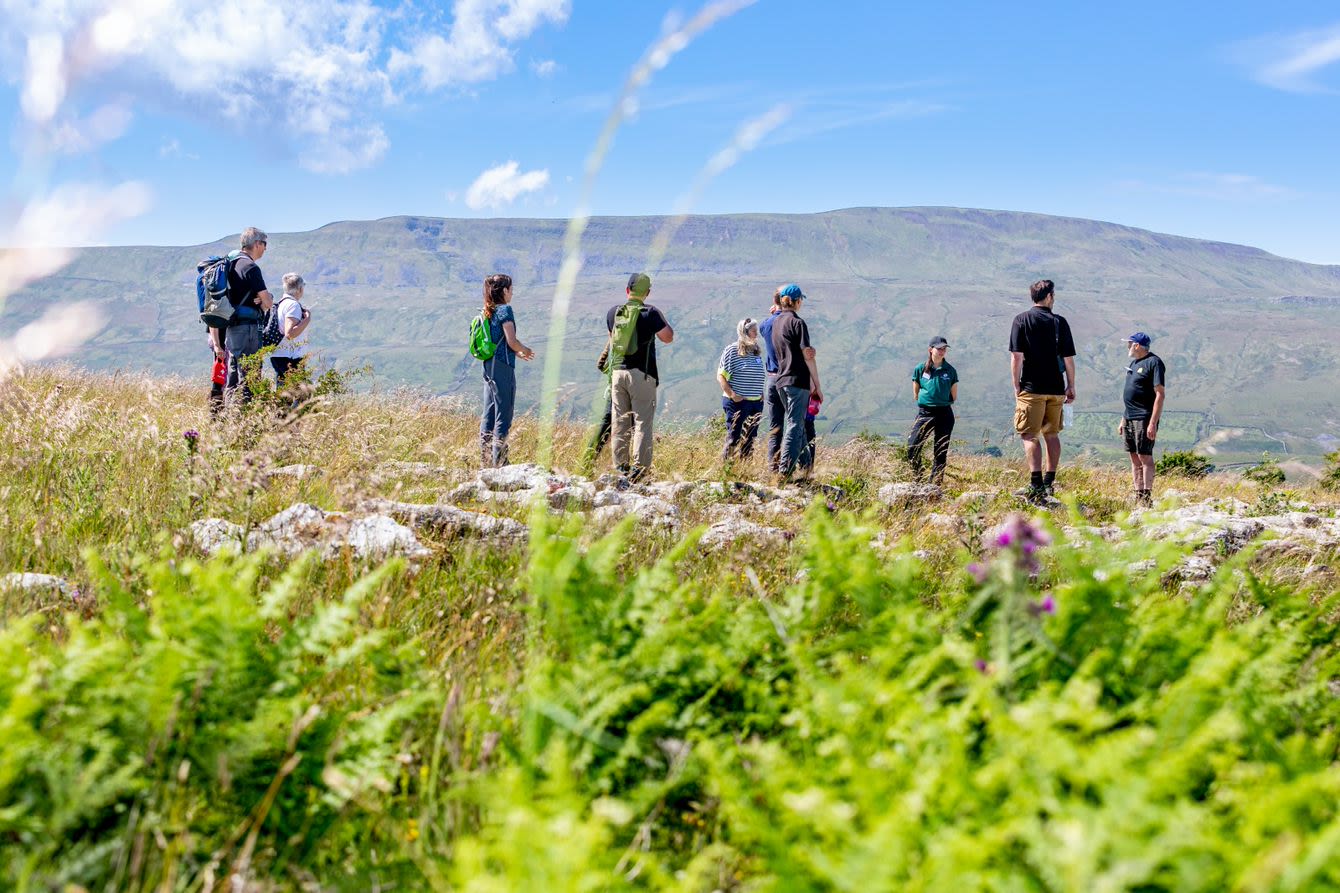 Credit: Wild Ingleborough Project
Credit: Wild Ingleborough Project
"We got involved as we love the Yorkshire Dales and wanted to do something positive and practical to help putting it back to how it once was, with all the accompanying ecological and environmental positives that this brings."
Volunteers have given over 4,000 hours to help Wild Ingleborough reach its restoration targets, including 1,500 volunteer hours spent planting trees.
Chris and Jill Mason, who both studied Medicine at the University of Leeds in 1985, are part of more than 100 members of the public forming the project's volunteering community.
Not even the at-times challenging Yorkshire weather deterred our alumni volunteers. Chris said: "Our first session in November could not have been more wet, misty or windy, but we loved it and felt great satisfaction heading home at the end of the day.
"The second day earlier this year started with idyllic blue skies, with the most wonderful views over towards Pen-y-ghent. Again, we loved our day out.
"After years of working inside, what a privilege it is to be grafting away in the great outdoors in such a stunningly beautiful part of the world."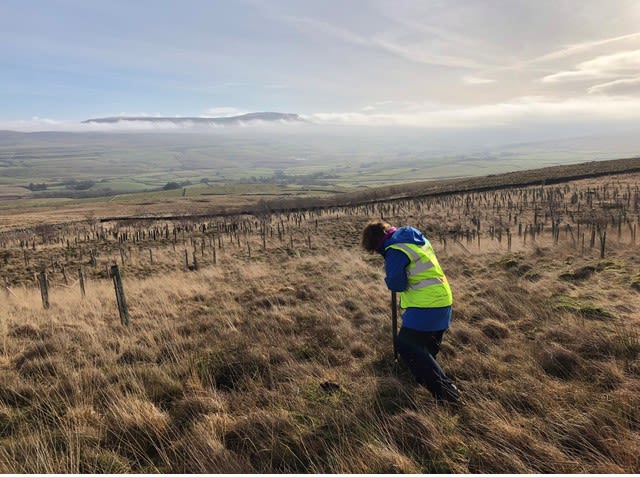 Our PhD researcher, Tasmin Fletcher, said: "I had opportunity to do some tree planting up on South House Moor, which was great fun and it was nice to feel that I had contributed to the project in a tangible way.
"I think it is really important for people to feel connected to their local natural environment and it's great to see so many opportunities for volunteers' involvement at Ingleborough. It has also been really inspiring to see local people employed in the project and being advocates for nature recovery in their community."
Leeds alumni Chris and Jill Mason don't plan to stop there either, and Wild Ingleborough hopes to attract more volunteers throughout the project's lifetime.
Chris said: "We loved the experience with the friendly, knowledgeable and enthusiastic team from Wild Ingleborough and also meeting the other volunteers. The physical and outdoor aspects appealed to us both.
"We are looking to plan our next trip in the near future and would strongly recommend the volunteering experience."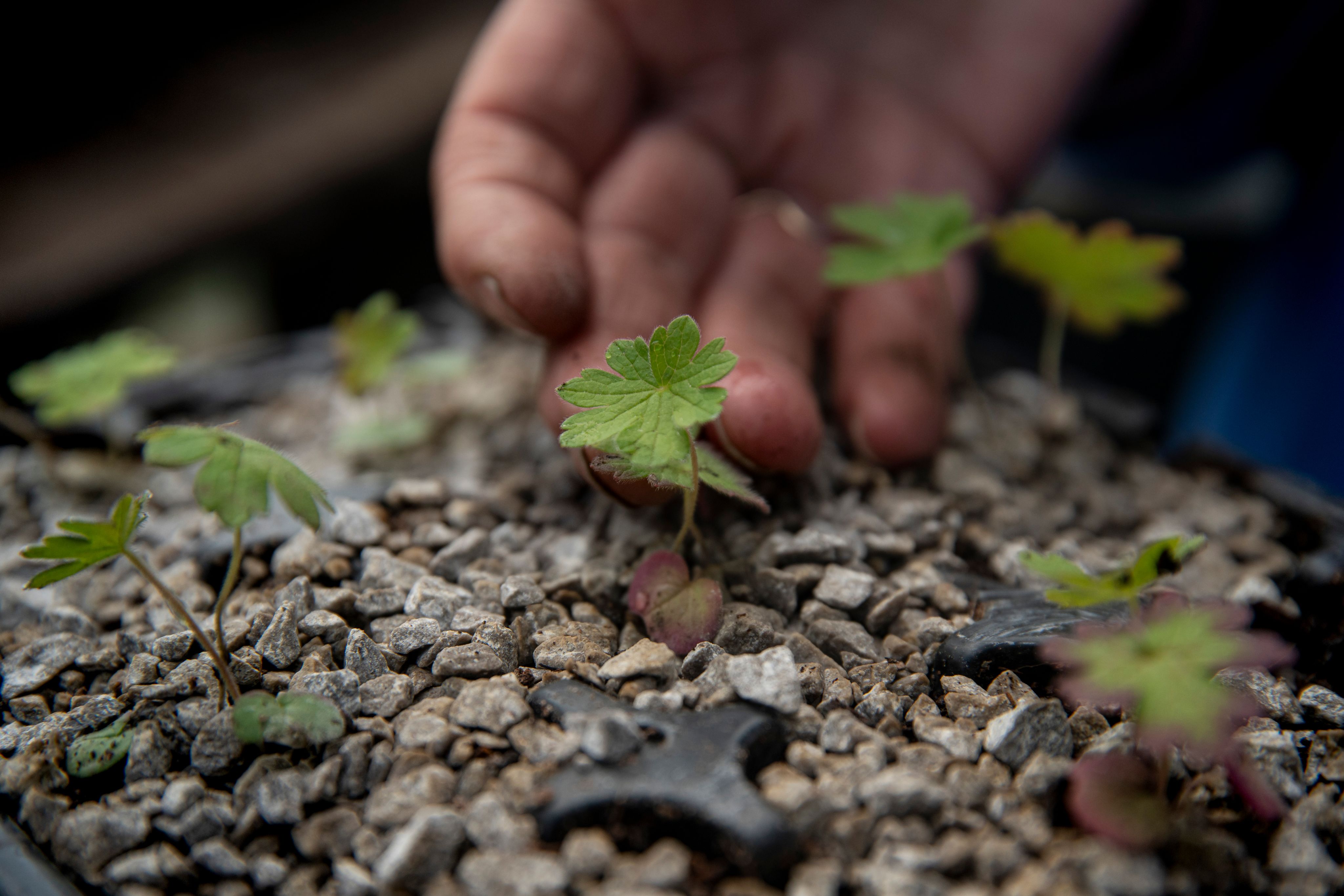 The project will be looking for volunteers to help with tree planting again in the autumn, so keep an eye on the Wild Ingleborough website for updates.
Until then, there are many more ways for people to get involved with the project – such as repairing dry stone walls, clearing old tree guards, and conducting wildlife surveys.
Over the summer there will also be nature walks led by project members to spark conversations and foster new understanding around the benefits of restoring nature.
You can get involved with recording plants and animals whenever visiting Ingleborough, as it helps our experts analyse the recovery of habitats and wildlife.
Ellie Parker is Wild Ingleborough Community Engagement Officer, working for Yorkshire Wildlife Trust. She said: "Over the next few months, we will look at ecosystem services supported by the project. For example, by measuring carbon storage, water quality and flow through the landscape, soil health and so on.
"In this way we hope to measure the positive ways in which the project can provide nature-based solutions."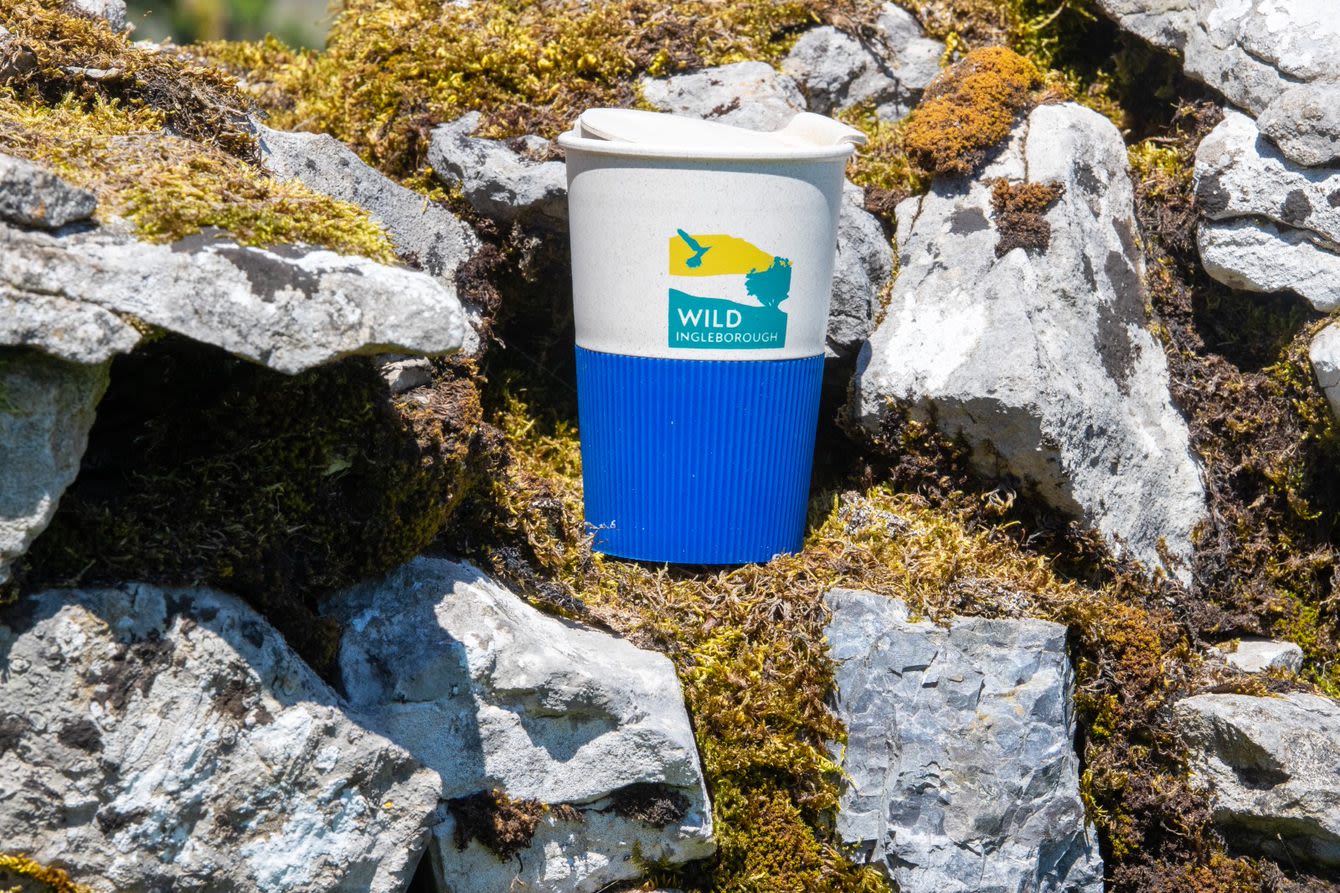 Credit: Wild Ingleborough Project
Credit: Wild Ingleborough Project
Wild Ingleborough is well on its way to reach the target of restoring 1,200 hectares of wildlife. The project has already planted thousands of trees; re-established upland habitats for wildlife; and provided opportunities for people and visitors to help with the restoration work.
But this is just the beginning.
Lizzie Knight said: "Over the last 12 months, the project has established solid foundations and we have exciting plans for the future.
"Working with our partners on the ground, Wild Ingleborough will expand habitat restoration in the area, deliver a variety of community projects, and start working on natural flood management interventions."
Ellie Parker said: "Looking to the future, we have plans to develop our own montane nursery, so that we can propagate rare montane trees, shrubs and flowers. Growing these species in the environment in which they will be planted will hopefully result in a higher success rate and will provide new opportunities for people to get involved in the project.
"We are planning a programme of summer events led by local experts, and are developing educational resources to use in local schools. There are also plans to work with local businesses to explore the project's potential for eco-tourism."
Wild Ingleborough hopes to inspire people looking to challenge the climate emergency the planet is currently facing, starting right here in Yorkshire, and wants to continue making a long-term impact on nature's recovery.
Professor Dominick Spracklen said: "Ecological surveying and monitoring is underway, helping us understand how the flora and fauna in the area are recovering.
"The restoration of land will not only contribute to climate change mitigation, but should make this landscape, and the wildlife that lives on it, more resilient to the climate changes that are likely to occur in the coming decades."
For project updates and future volunteering opportunities, follow @Leeds_Leaf on Twitter and Wild Ingleborough on Facebook, and visit the project's webpage.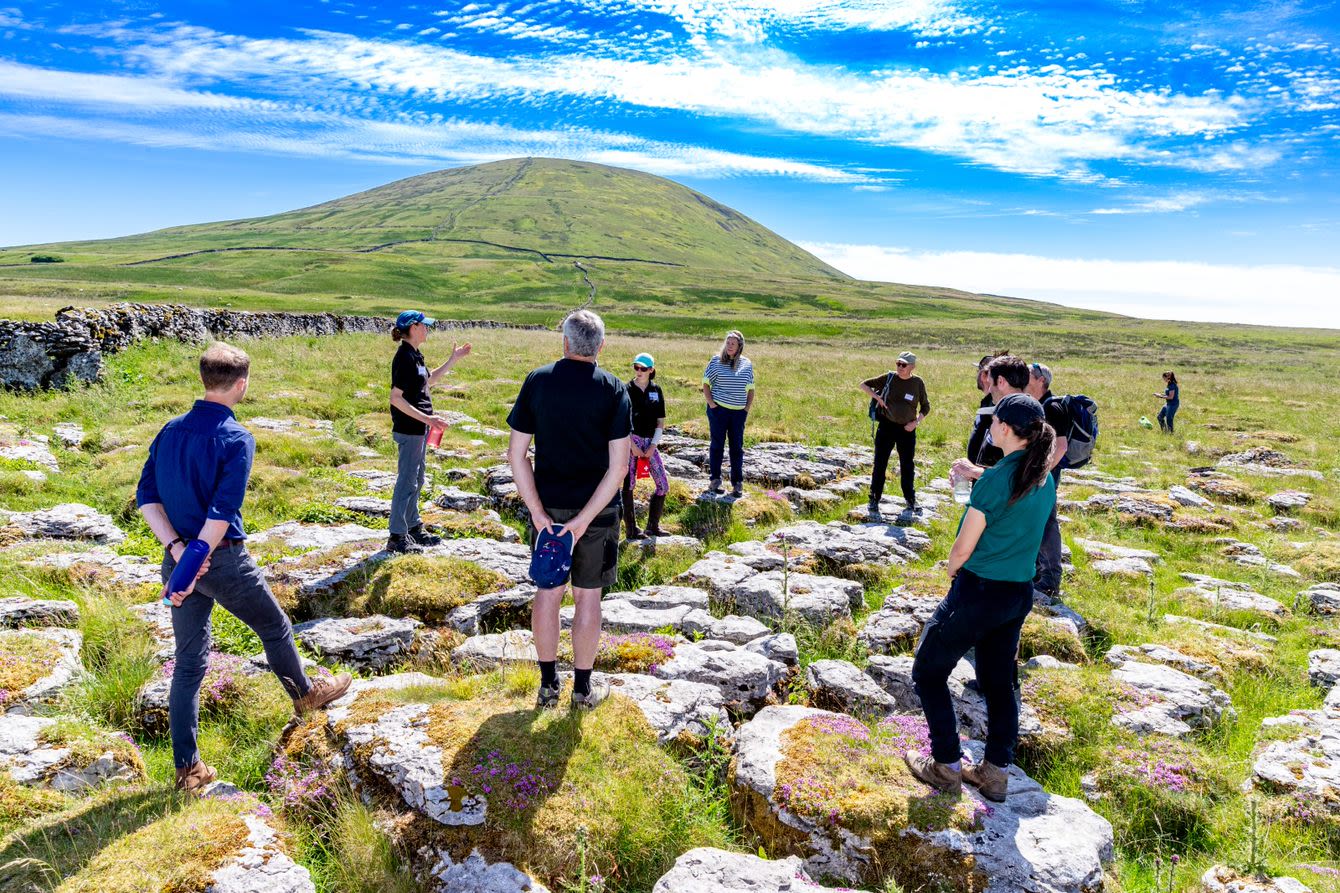 Credit: Wild Ingleborough Project
Credit: Wild Ingleborough Project
"Wild Ingleborough exemplifies how multiple parties can work together for the good of nature."
As well as the University's expert researchers leading the work on gathering evidence of the project's impacts on climate, biodiversity and people, it is important to recognise the partnering organisations and charities involved in making Wild Ingleborough such a success.
Natural England
The Ingleborough National Nature Reserve managed by Natural England covers over 1,000 hectares of the mountain and is the core part of the Wild Ingleborough project area.
Yorkshire Wildlife Trust
Yorkshire Wildlife Trust is a charity dedicated to conserving, protecting and restoring wildlife and wild places in Yorkshire. The Trust owns over 100 nature reserves across Yorkshire, several of which are at Ingleborough and has been working in the area for over 50 years.
WWF-UK
WWF has a mission to create a world where people and wildlife can thrive together, and this is at the heart of the Wild Ingleborough project.
United Bank of Carbon
United Bank of Carbon is a charity focusing on protecting, planting and restoring trees and forests in the UK and across the world and has invested funding and expertise into the Wild Ingleborough project.
Woodland Trust
Focused on the restoration of our woodland heritage, the charity Woodland Trust brings a wealth of woodland creation and natural regeneration expertise to the project.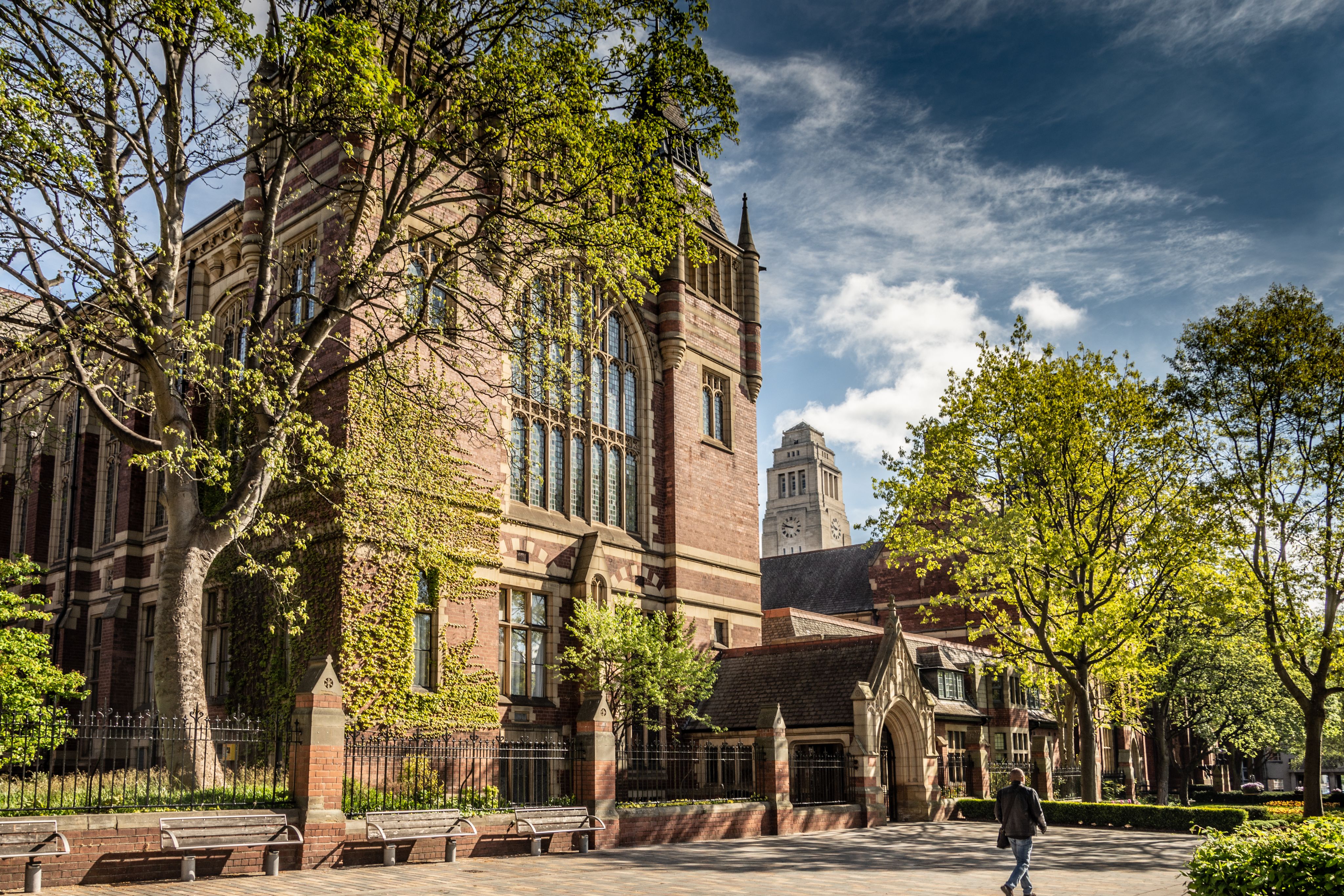 Credit: University of Leeds
Credit: University of Leeds
At the University of Leeds, our world-leading research and education plays an essential part in tackling climate change and plotting a path to a fairer and more sustainable future.
But we know we need to do more.
Our Climate Plan sets out our continued commitment to support climate change mitigation and adaptation, locally and globally, while also contributing to a healthier, greener and fairer place to live, work and study.
The plan represents the single biggest investment we have ever made: £174 million over the next decade, more than £150 million of which will be put towards achieving our goal of net zero greenhouse gas emissions by 2030.
This plan will enable us to build a stronger community, share best practice, and hold ourselves to the values we expect of others.