University of Leeds Climate Plan
The climate crisis is the most significant challenge the world faces. The science is clear and we are committed to getting our house in order.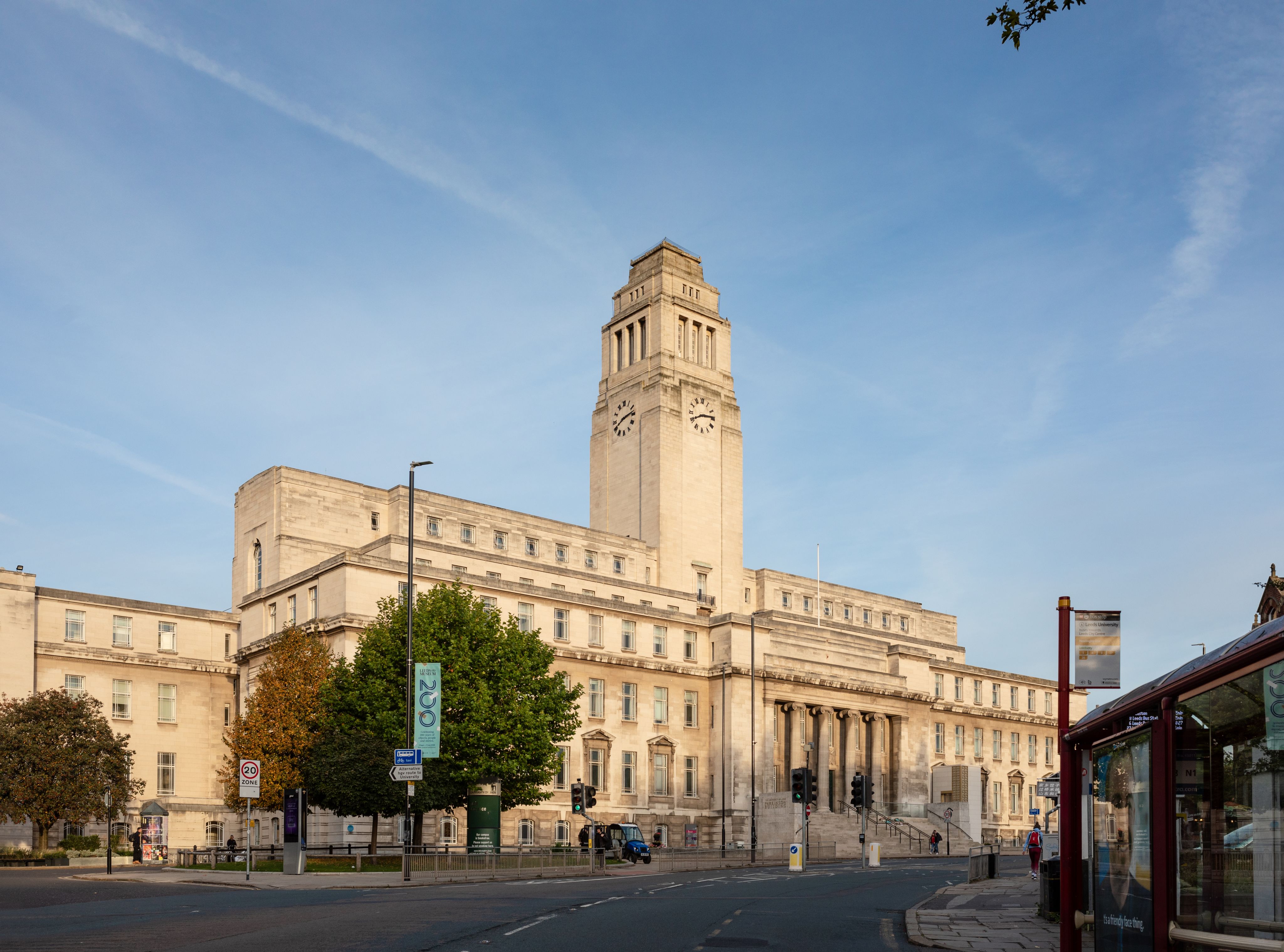 At the University of Leeds, our world-leading research and education plays an essential part in plotting a path to a fairer and more sustainable future. But we need to do more.
In 2019 the University agreed seven principles to address the crisis, including setting an ambitious 2030 net zero greenhouse gas target. Even in the midst of a global pandemic, members from across the University have been establishing how we can take these principles off the page and transform them into a full, deliverable Climate Plan, one that is consistent with the values of our 10 year strategy.
In November 2021 the Climate Plan was approved by the University's governing body, its Council. The plan represents the single biggest investment we have ever made: £174 million over the next decade, more than £150 million of which will be put towards achieving our goal of net zero greenhouse gas emissions by 2030.
The Climate Plan is a collaborative effort across the University community, involving our academic staff, professional services and students.
It maps out how we will deliver our key commitments, reducing greenhouse gas emissions, supporting a net zero city, delivering sustainable travel, enabling responsible investment, shaping institutional decision-making, and refocusing research and education.
The ambitious road laid out by our Climate Plan will be a challenging one. We have put systems in place that will regularly review our progress, to assess whether we need to correct or alter our course, and to identify opportunities to push our ambition further.
Agility, ingenuity, new ways of working and collaboration across our entire community will be essential to accomplishing our plan.
We know our students and staff are anxious about the threat from climate change and about lack of progress in the world at large.
Our Climate Plan is at the heart of the part we are playing to support climate change mitigation and adaptation, locally and globally, while also contributing to a healthier, greener and fairer place to live, work and study.
Pathway to net zero
The University of Leeds has committed to reach net zero greenhouse gas emissions by 2030. It is now time to deliver on this commitment.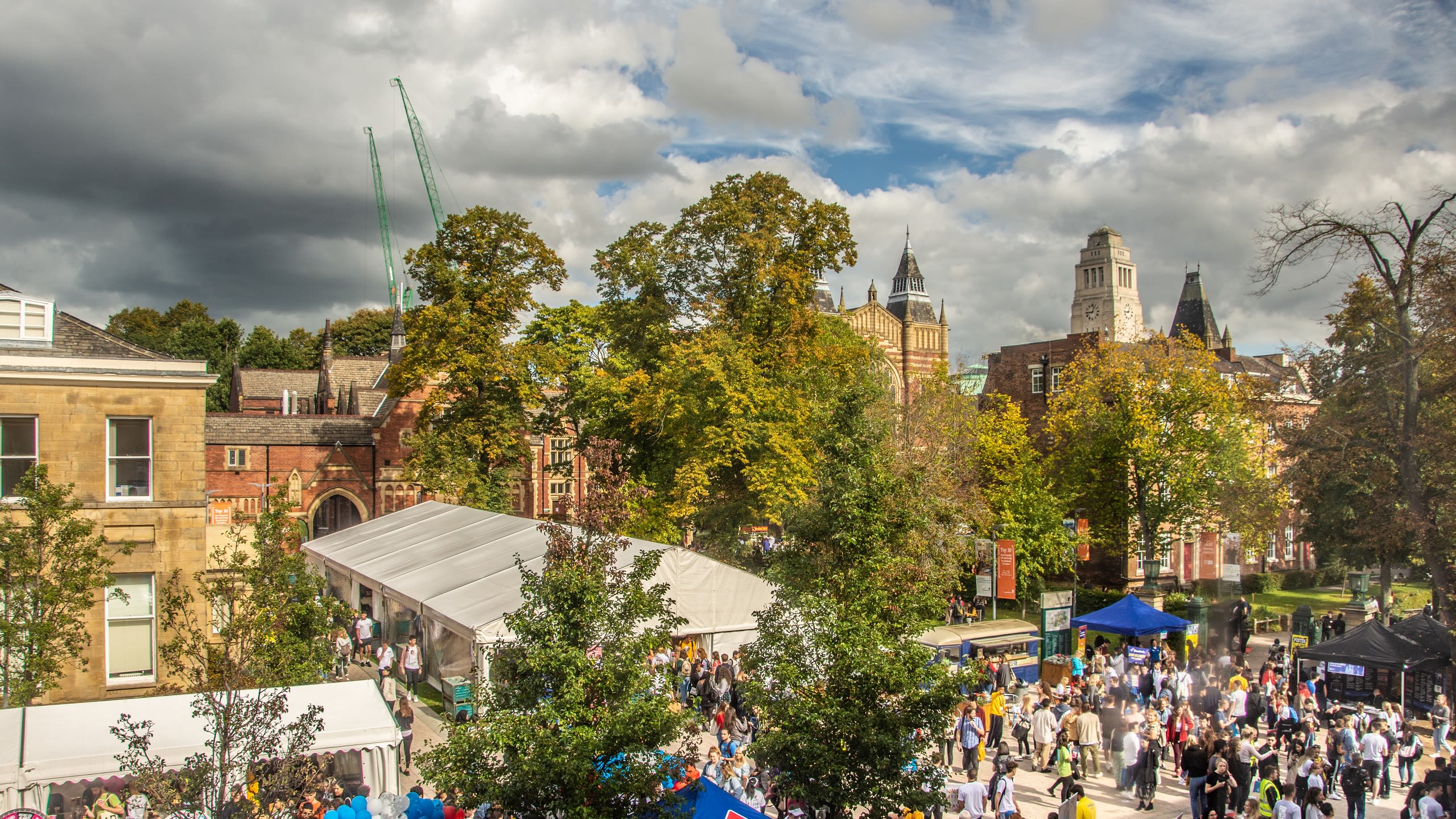 Our net zero plan lays out an ambitious yet realistic pathway to reach the target of achieving an overall balance between greenhouse gas emissions we are producing and greenhouse gas emissions we are taking out of the atmosphere.
Our plan makes minimal use of carbon offsetting, improves our resilience and is fully aligned with University values.
It also presents a preliminary 'net zero plus' strategy to bring a wider set of emissions into scope, and to work towards our overall target of zero emissions by 2050.
We will be investing more than £150 million over the next decade (as well as a short-term increase to operating costs) in order to reach net zero emissions. The detailed phasing will be considered by Council in the New Year.
Our carbon footprint
The University of Leeds is responsible for 174,415 tonnes of CO2 equivalent gas emissions. This figure represents our baseline carbon footprint. It is based on the latest 2019/20 data for our direct emissions and energy usage, and 2018/19 data for travel and supply chain, given the significant impact of COVID-19 on these emissions.
Of these emissions, 71,546 tonnes – 41% – are from areas where we have direct control, including the energy generated and used for heating and powering our estate, and emissions from business travel and commuting.
These emissions are our core carbon footprint which is "in scope" for our net zero target, and we will work to bring further emissions into this target as and when we are able to.
We also have a responsibility to address emissions from sources where we have influence, but may not have direct control. These emissions relate primarily to our supply chain and partner organisations.
Our pathway classifies these as "net zero plus" and action here focuses on accurately quantifying these emissions and identifying ways in which we can support and enable emissions reductions with a focus on high impact areas, such as construction, IT hardware, and food and catering.
Our pathway to net zero
Significant time has been spent assessing the potential routes to delivering net zero emissions and the investment required. Our pathway has been rigorously peer reviewed by climate scientists and considers how we ensure resilience to climate change across our operations and support a just transition – making sure no one is left behind.
In line with the UK government strategy to decarbonise electricity generation by 2035, our pathway to net zero focuses on electrification. This allows us to be ambitious with our level of planned emissions reductions, while minimising risk.
The initial few years of the pathway necessarily focus on laying the groundwork for emissions reductions, through interventions including targeted refurbishment of buildings and the installation of low carbon technologies and solar PV across the estate.
The extensive works required to achieve this will allow us to achieve rapid decarbonisation rates post 2025.
Our increased electricity consumption will be balanced by investment in a new off-site renewable energy facility.
Active engagement and support across the University community will also be essential to support a reduction in energy demand through behaviour change across the estate.
Business travel and commuting also forms an important part of our pathway to net zero.
The Climate Plan Sustainable Travel working group will be reviewing travel reduction initiatives alongside wider University strategic priorities, including defining climate-conscious travel and ways to achieve it while recognising that business travel is sometimes a necessity.
We will invest in supporting the switch to electric vehicles both within our own fleet and for staff, alongside improving active travel infrastructure.
Balancing remaining emissions
The focus is on reducing emissions as far as practicably possible. Our capital investment of more than £150 million over the next decade reduces the emissions within our core carbon footprint by 67.2%, to 23,444 tonnes CO2 equivalent by 2030.
Throughout the implementation of the plan, we will look to reduce residual emissions further.
Where it is not possible to reduce specific emissions, we will offset those in line with the guidance of the COP26 Universities Network Offsetting briefing.
We will prioritise offsetting activities on University land or local projects, such as the woodland we are designing on 90 acres of land at King Lane.
An annual review cycle, involving the Priestley International Centre for Climate, will ensure we are minimising our reliance on offsets, and help us choose high quality, academically-verified offsets where they are required.
Our approach to net zero plus
Net zero plus covers 59% of our total emissions. While there is potential for significant impact in addressing these emissions, our influence is much lower and is reliant on other suppliers and partners.
We will be sure our suppliers know about our 2030 net zero goal and will ask them to join us on this journey. Within the first two years of our pathway we will review when net zero terms and conditions can be added to future contracts.
Vehicle use is a significant contributor to the emissions of service companies based at the University, for example maintenance and grounds keeping vehicles that need to come onto campus. We will work with suppliers to reduce these emissions.
We have identified three further high impact areas that will receive particular focus: construction, IT hardware, and food and catering.
Achieving these wider emissions reductions will require true collaboration with research, education and operations to explore interventions that are measurable and deliverable. But we have no doubt our community will rise to the challenge.
Net zero by 2030 – ambitious, realistic and achievable
Our net zero pathway is ambitious yet achievable, and tailored for rapid deployment of meaningful mitigation and adaptation measures.
We will be agile and embrace new approaches, including through our living laboratories, which will contribute to the development of credible solutions for all sectors of the economy.
For example, the University research farm will serve as an important living lab where staff and students can work with agribusinesses to trial alternative, scalable solutions that are needed regionally, nationally and globally.
We will be transparent in our approach to delivering a resilient net zero, and share our successes, failures and learnings.
Progress will be reported on an annual basis, but we will also track emissions on a quarterly basis allowing us to respond with more agility to any emerging problems. An external review of our net zero delivery will be carried out every three years to ensure our actions and progress continue to lead the sector.
Our net zero plan sits alongside plans for the remaining six climate principles and will continually look to the future to ensure that we maintain a trajectory towards zero direct emissions by 2050.
Supporting a net zero city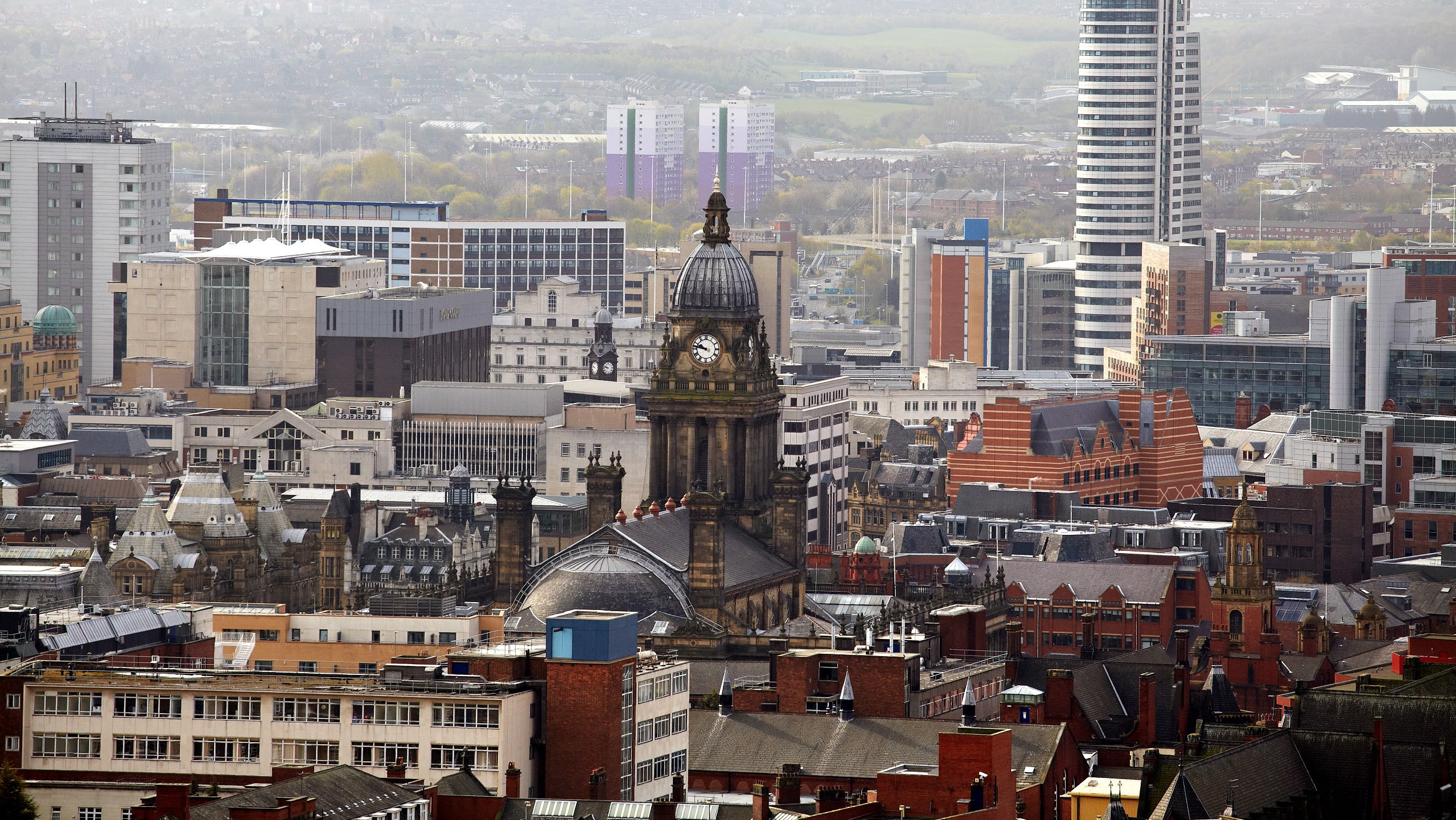 Hand in hand with our net zero ambitions, another key element of the Climate Plan is working towards making Leeds a net zero city. Helping the city find pathways to reduce its emissions will also help bolster our net zero plans.
We will continue to work with Leeds City Council, in particular through Leeds Climate Commission, to support its ambition to become carbon neutral by 2030.
We will extend our Living Lab Programme to help solve some of the challenges the city and region faces, collaborating on delivering shared solutions that support an equitable and resilient response to the climate crisis.
We will continue to support both Leeds Climate Commission and Yorkshire and Humber Climate Commission through a range of activities, including collaboration with Living Lab initiatives, Positive Impact Partnerships, the Climate Action Network and Policy Leeds.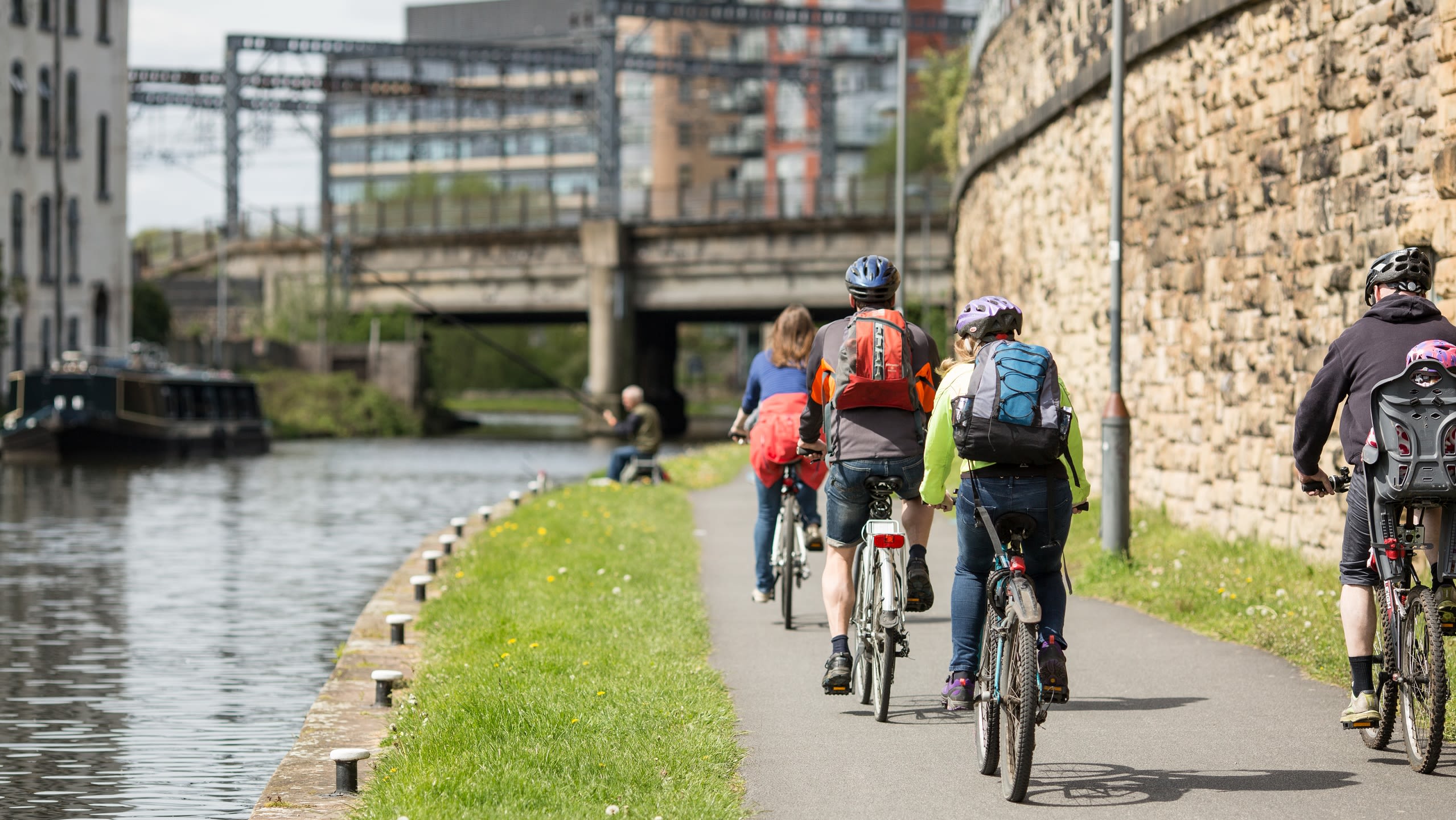 We recognise the urgent need to change the way we travel.
The Climate Plan's central pillar of net zero emissions by 2030 highlights the importance of tackling travel emissions, and business travel and commuting emissions are a significant part of our core carbon footprint.
The net zero plan includes details regarding calculating the carbon footprint of our travel and some of our planned interventions.
We will reduce the impact of business and commuting travel with the aim to achieve and maintain emissions at 50% of 2018-19 levels, while balancing our commitment to academic excellence.
The timelines to achieve this target will be led by the outcomes of consultation with the whole University community.
In the first year, we will run a participatory process with stakeholders to inform policy change. We will then deliver interventions with a phased approach, balancing the critical need to reduce emissions with our commitment to academic excellence.
We will trial a number of approaches to meet the emissions reduction target, such as tighter pre-travel approval and encouraging low carbon over low cost travel.
In line with our commitment to supporting Leeds as a net zero city, we will continue to work with the city to improve sustainable travel infrastructure.
For both business and commuting travel, we will leverage the opportunities provided by future ways of working and Digital Transformation. Our digital transformation strategy will support high quality digital collaboration, helping to minimise travel and providing the option of online-only degrees.
To address our business travel practices, we will introduce changes to encourage everyone to travel less, and travel greener when we do, while reviewing options to offset emissions. For example, setting limits of the type of cars available for hire, aiming for electric vehicles only by the mid-2020s.
With commuting, we will encourage additional investment in sustainable and active travel infrastructure with plans to increase electric car charging points, incentivise the switch to electric vehicles, increase shower provision on campus and improving the affordability of electric bikes.
Within Leeds, we will use our role as an anchor organisation to leverage wider transport improvements in the city such as walking and cycling links to the University.
This process will require some external support, with input from academic and operational colleagues, co-ordinated by teams from Business Change and Sustainability.
Institutional decision making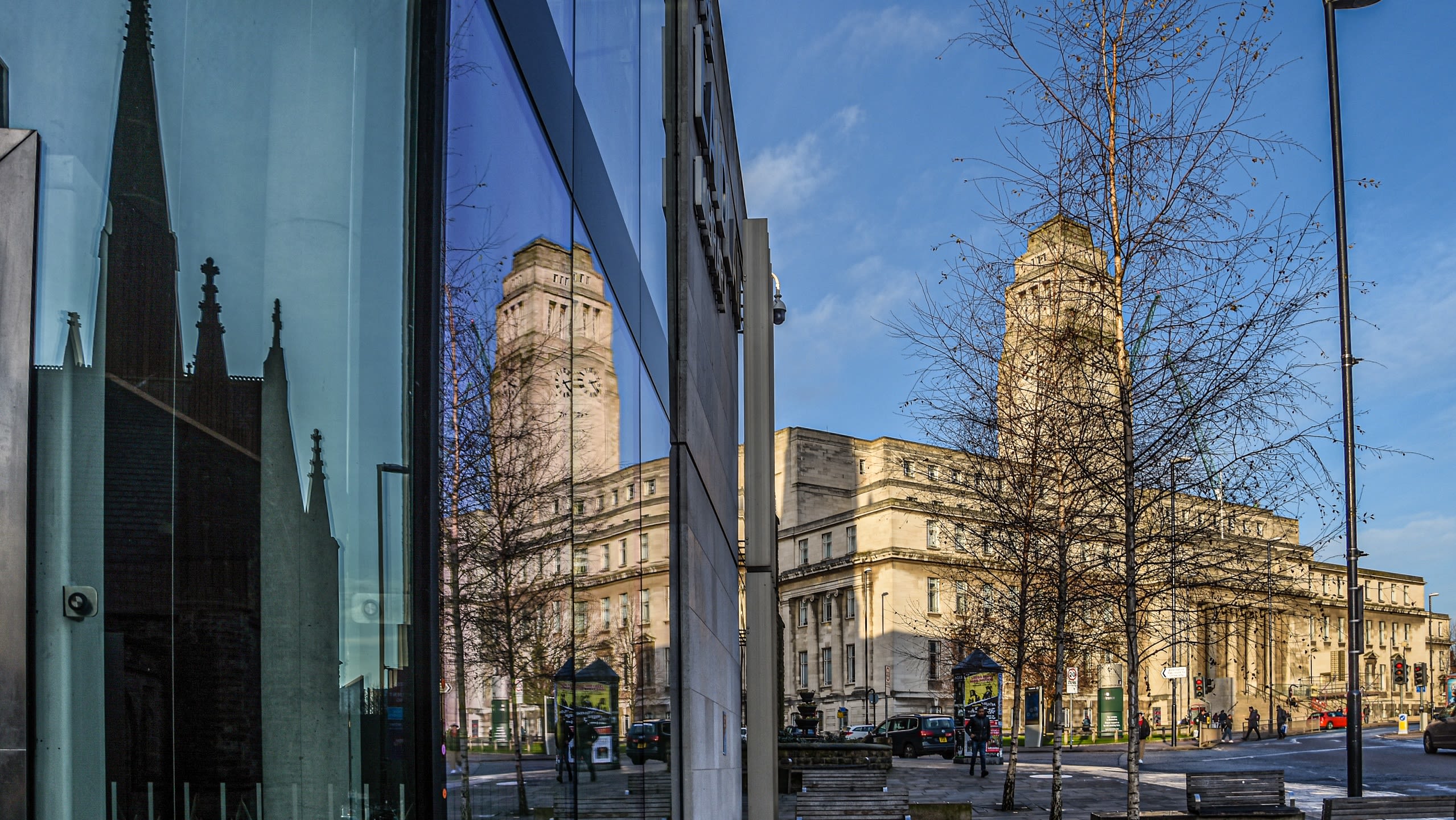 As part of the Climate Plan, we are committed to ensuring that considerations of sustainability, and specifically our trajectory to a zero carbon future, shape institutional decision making.
In particular, we will ensure that all major decisions are informed by a sustainability assessment, just as they are now by a risk assessment.
We plan to introduce a requirement to include an environment value assessment in all relevant Council and University Executive Group (UEG) papers. This will ensure the full environmental impact is a considered part of decision making.
An environment value assessment will also be required for procurement decisions.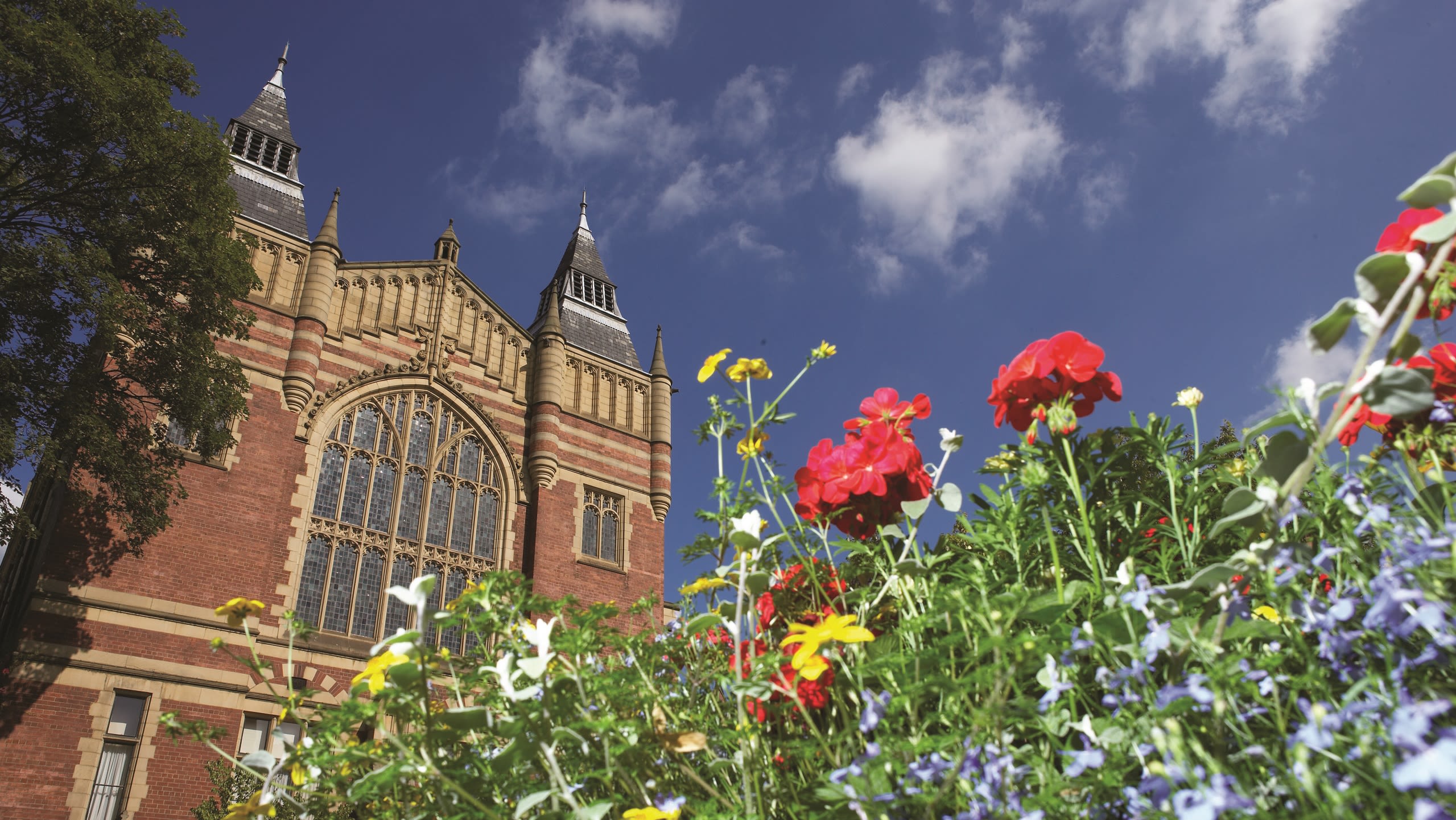 The Climate Plan includes our commitment to continue to invest responsibly. As a minimum, we shall invest only in companies which manage their affairs in a way which is consistent with Paris Climate Accord goals.
The University has previously agreed a Climate Active investment strategy, which has meant that since 2019, we have had no shareholding in any company whose primary business is the extraction of fossil fuel, or which derives significant revenue from such extraction.
We have continued to review the opportunities of further advancement in climate responsibility through our investment strategy and working with the University's investment partner, Sarasin, we consider that a move from the current Climate Active strategy to the "Tomorrow's World" multi asset fund and strategy would be a logical and progressive step to take (subject to review of detailed modelling and analysis).
The Tomorrow's World strategy would take us beyond being Climate Active with an investment strategy that would focus on purposeful companies; those that tackle social concerns; whilst providing a balanced investment portfolio for present and future generations.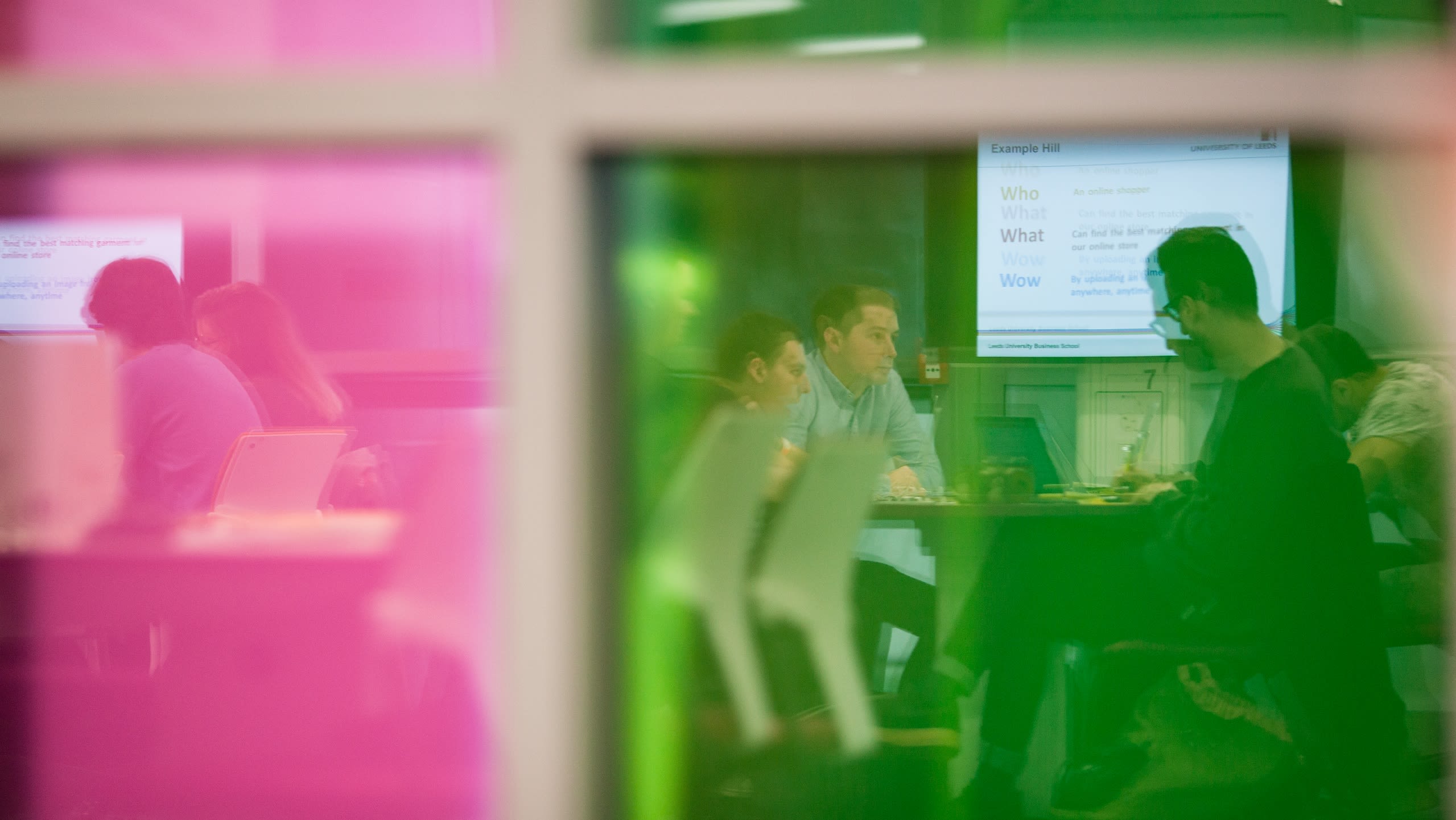 As we make the transition to a low carbon future, we shall increasingly reorient our research and teaching away from the fossil fuel sector.
As we do so, we shall continue to work with (and accept money from) fossil fuel companies when the work in question is to reduce carbon emissions or could help to accelerate the transition to a low carbon future.
The proposed pathway for research is through a managed reorientation of the portfolio.
Research and business development managers will support this transition, supporting bids and undertaking due diligence as required.
Reorientation of student education will occur through Curriculum Redefined, supporting review and adaption of the curriculum.
In addition, business development managers will support PGT, PGR and knowledge exchange activities, ensuring funding and materials are consistent with this principle.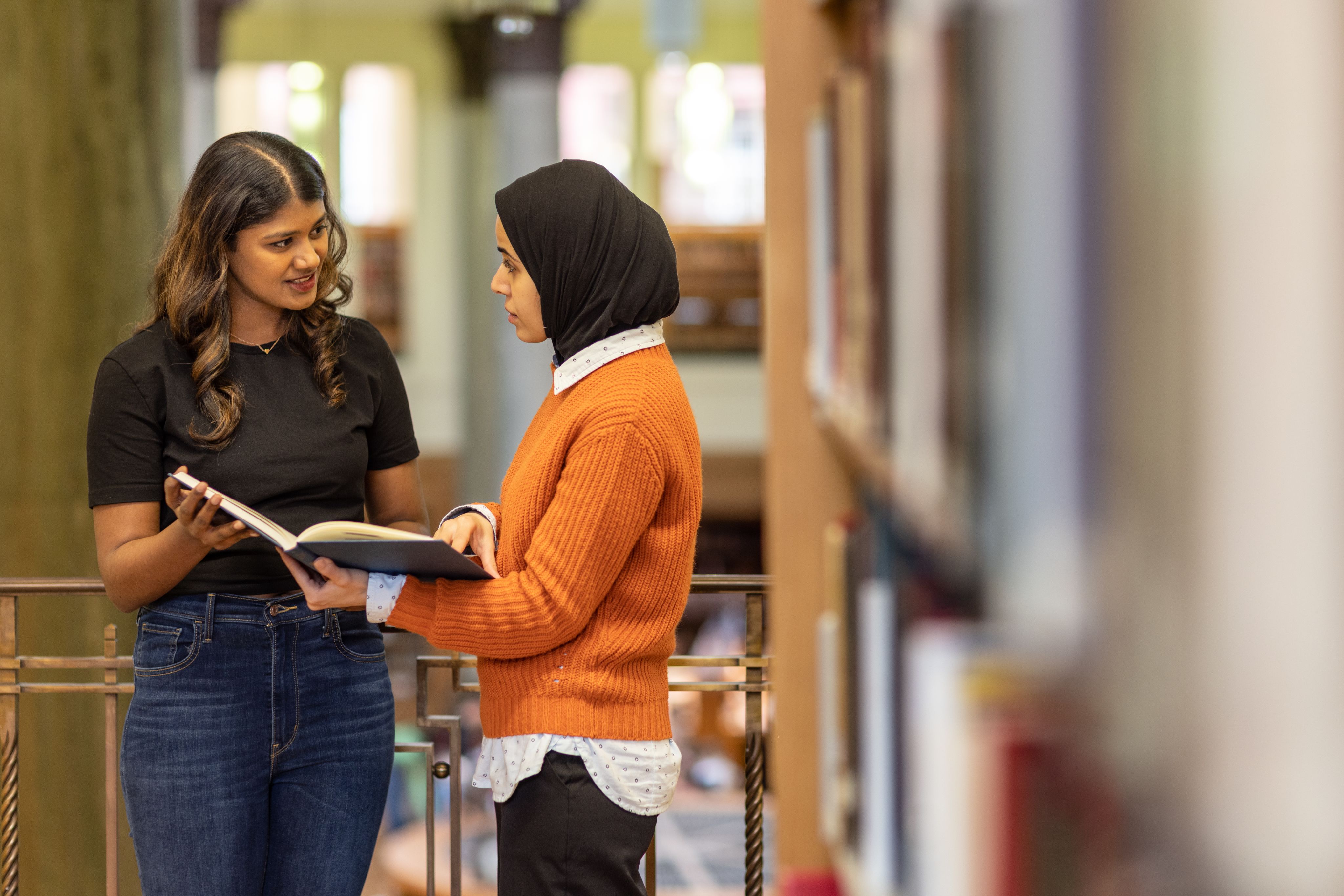 The Climate Plan highlights the University's already established Sustainable Curriculum Working Group as a means to enable all students at all levels to have the opportunity to study, research, work and participate in sustainability and climate issues as part of their degree.
We will provide our students with the knowledge and skills they need to have a positive impact in the world and to contribute solutions in our local community, and globally in an equitable and just way.
There is some work that needs to be done to reduce duplication and provide a consistent approach for students. This will strengthen our existing national leadership in this area and provide international collaborative opportunities.
Currently we are embarking on a University-wide review to refresh all undergraduate and taught postgraduate programmes over the next five years. This work, Curriculum Redefined, is a key enabler for the 2020-30 University Strategy and includes work to embed sustainability and climate change across faculties.
Focus areas for embedding sustainability and climate change into Curriculum Redefined are:
Bringing together and signposting scholarly content and materials that are discipline focused, interdisciplinary and pedagogical for development of curriculum;
Student-led activity, including projects, dissertations, Leeds Living Labs and additional student volunteering opportunities;
Simplification and co-coordination of introductory and specialist programmes to allow consistency of provision of sustainability and climate change curriculum.
Investment will be provided largely through the Curriculum Redefined programme.
Building a fairer and more sustainable future