Can digital technology open up university education for all?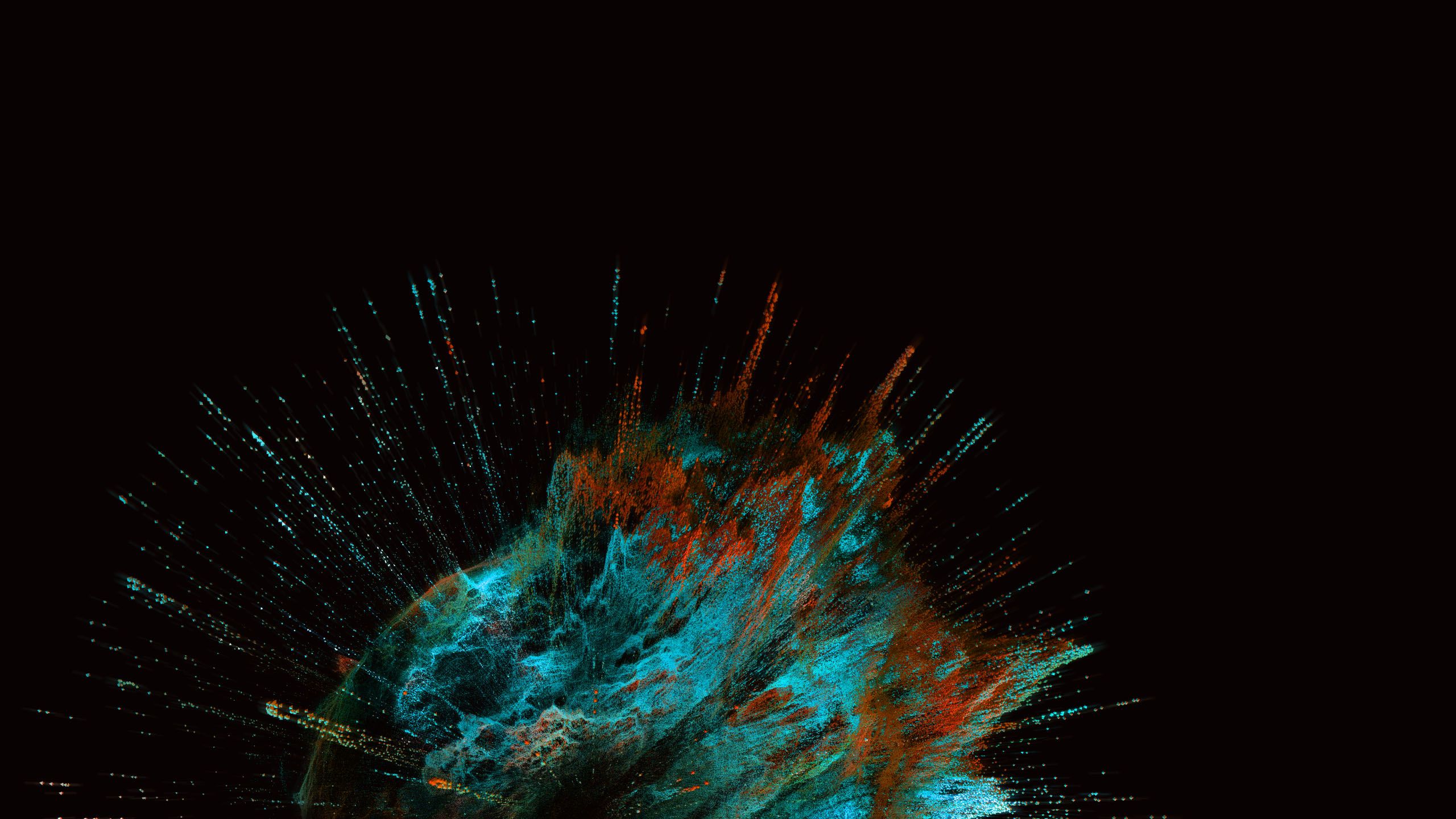 Digital technology is often promised as the key to widening participation in university education for more students. But such technology isn't neutral, and not all learners have the same access to it. Bronwen Swinnerton has been looking at how the 'digital divide' affects students in the UK and across the world. And she describes how the University of Leeds' mission to tackle such inequalities is starting right at home.
In March 2020, almost overnight, the University of Leeds switched from campus-based study to online teaching and learning.
Students who had expected to be on campus for their course now had to switch to all teaching and learning happening online. Staff had to adapt their courses and how they delivered them, and fast. It was a seismic shift for staff and students.
The cause, of course, was the COVID-19 pandemic. As it swept the globe, universities across the UK and around the world were forced to make the same unexpected transition. It was a move that was much easier for some students than for others.
My work at the University of Leeds' Centre for Research in Digital Education investigates digital technology and the effect it is having on both teaching and learning in higher education.
Digital has the power to transform the way we study and teach, and to allow many more people to take part. But, for it to make the biggest difference, we must make sure it's something every potential student has the opportunity to access.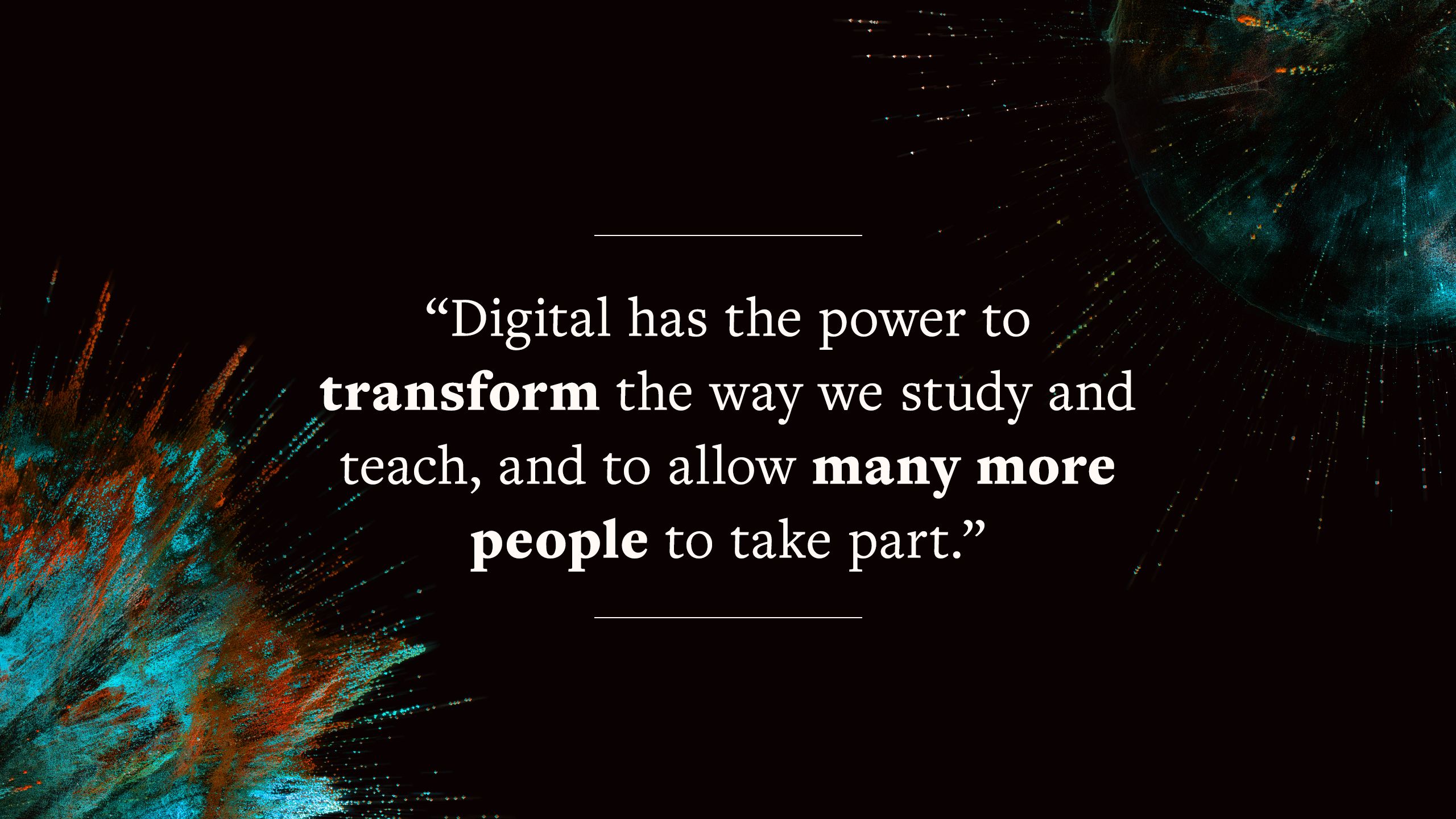 My motivation for this area of research is rooted in my own use of digital technology for teaching and learning, and my growing realisation that it's not necessarily inherently positive; its use is highly contingent on context.
I'm also motivated by my own experience attending and then working at an elite Russell group university while coming from a deprived single parent family. I'm the first in the family to have a university background.
Growing up, I perceived education as a route out of my personal circumstances, and I feel strongly that this opportunity should be available to all.
The university experience is changing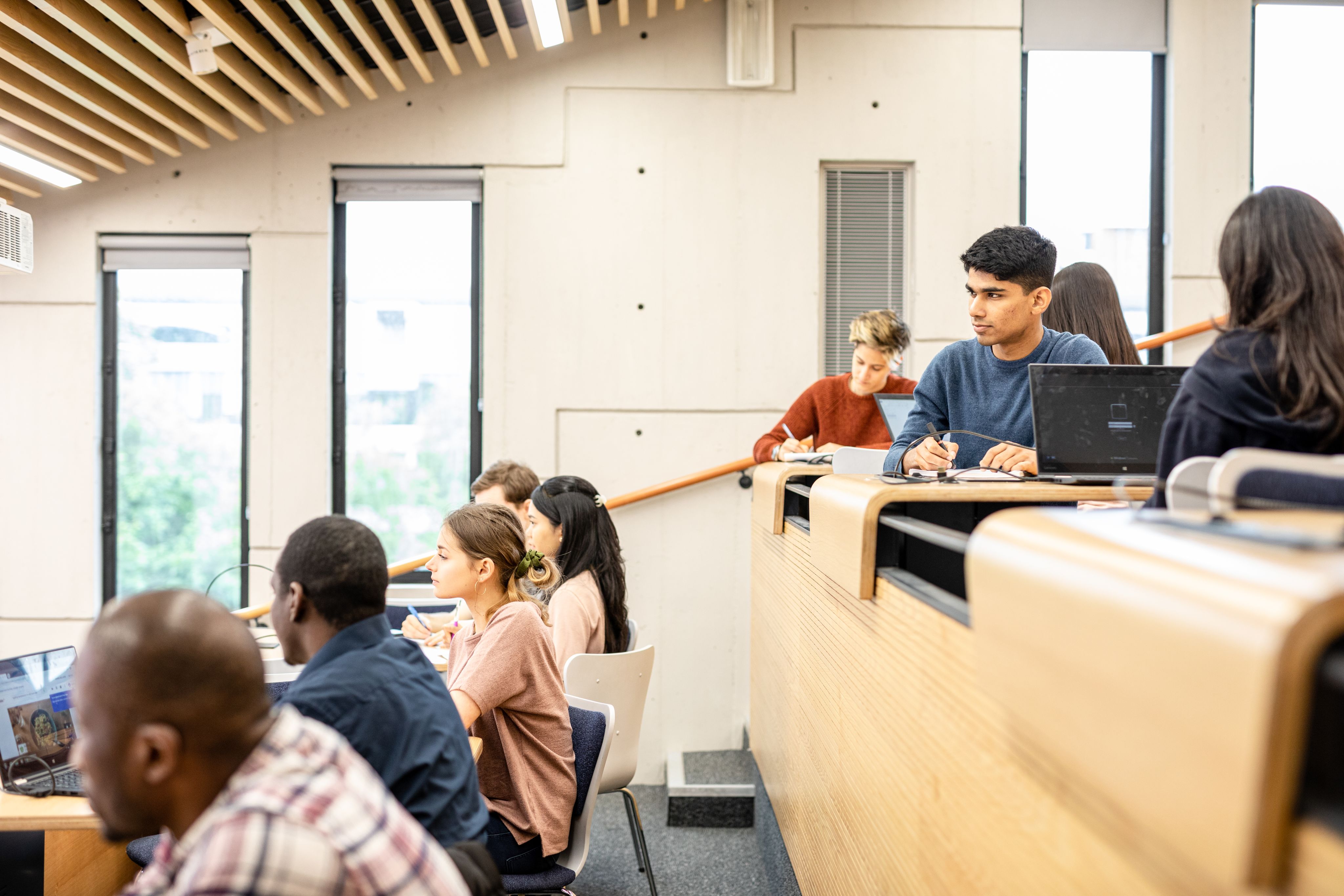 What are universities for? Who goes to university? And to do what?
In the UK, the general view is that people 'go to' university aged 18 or 19 for three years to complete a degree. Students leave home after their A levels and move to a university town or city, coming back to the family home in the holidays.
Traditionally, university courses have been delivered full time on campus. Most teaching takes place with a lecturer and students in the same room – in a lecture theatre, seminar room or laboratory.
But many other activities also take place on campus, in formal learning spaces, such as libraries, and informal spaces like coffee bars. Students meet up to read, discuss and work together on their assignments.
For many students, the university experience still looks like this. (At least it did, until the pandemic hit.) However, digital technology has transformed universities over the last twenty years or so.
University life now includes computers, tablets, mobile phones – all types of digital technology – as standard for teaching and for learning.
Teaching spaces have been transformed. For example:
Lecture theatres display content on large screens
Students use laptops, tablets and mobile phones in lecture theatres
Students' work can be shown from their laptop to the large screen at the front
Lecturers ask students to vote in lectures using digital clickers
Students work in groups using tools such as Padlet, or on Teams, or informally using WhatsApp
Lectures are recorded so students can watch again, anytime.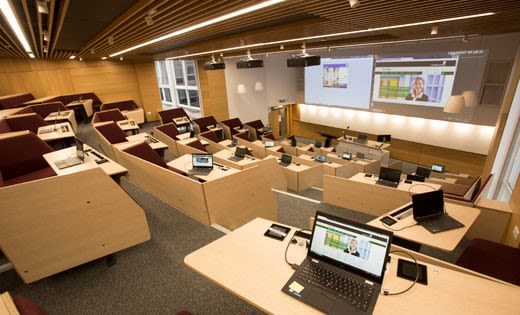 Teaching materials and resources come in a range of digital formats, including audio, video, and online documents. These are housed in 'virtual learning environments' (VLEs). If you have a digital device and wi-fi, you can access them anywhere, any time.
You submit your assignments digitally; they may then be assessed through a range of digital tools. You can consult resources from the library physically or online. You can get together with your fellow students to work together online, in discussion forums, in virtual rooms on Teams or Zoom.
You can collaborate on all sorts of documents, at the same time but without having to be in the same place.
Anytime, anywhere, any pace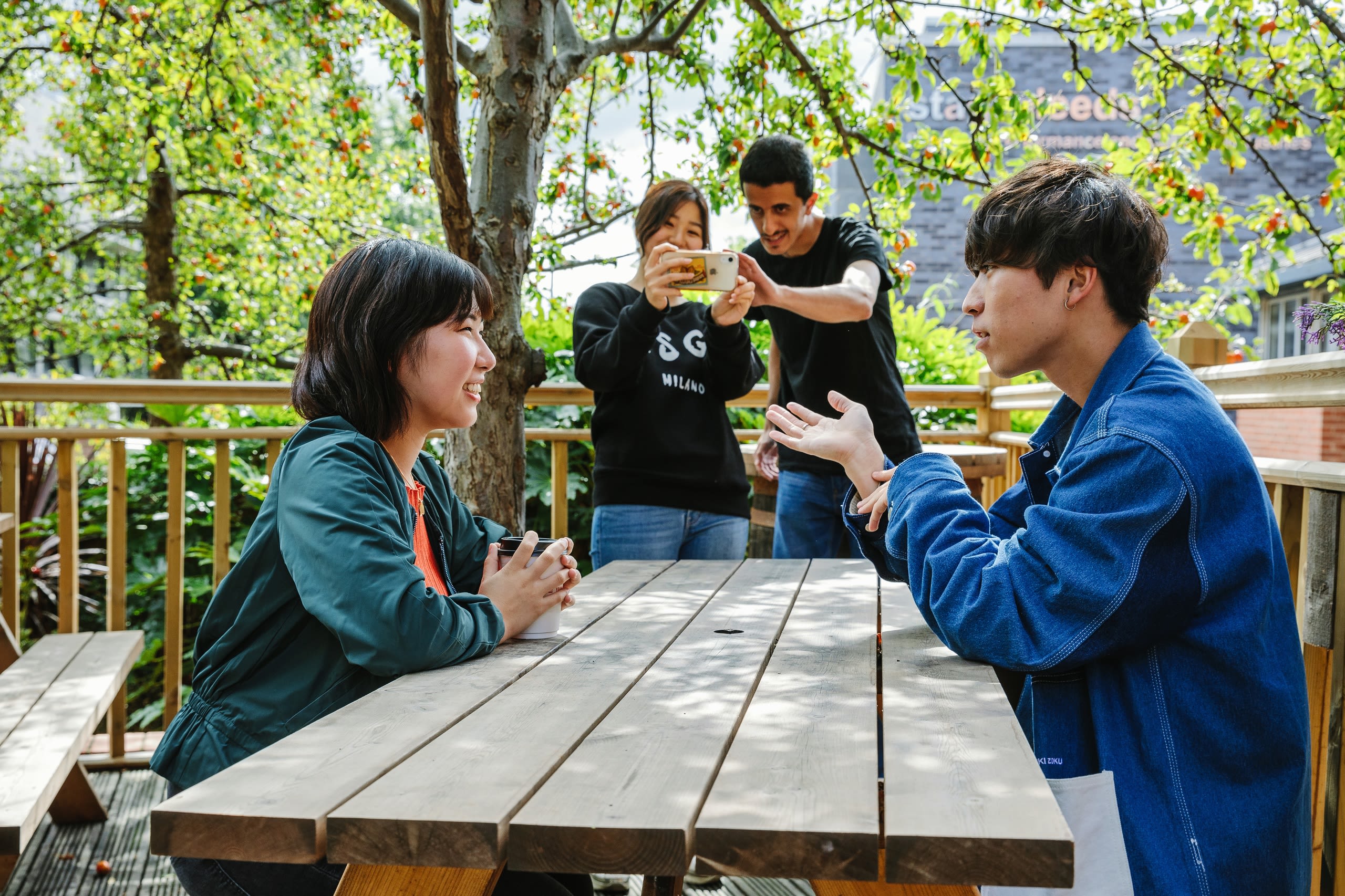 Distance learning, where students don't attend classes on campus, is not new.
Correspondence courses have been around for decades, with materials sent through the post, and students learning at home, having telephone meetings with tutors and often meeting up at weekend or summer schools.
Many will remember the Open University television programmes, developed in the 1970s to support this type of home-based education.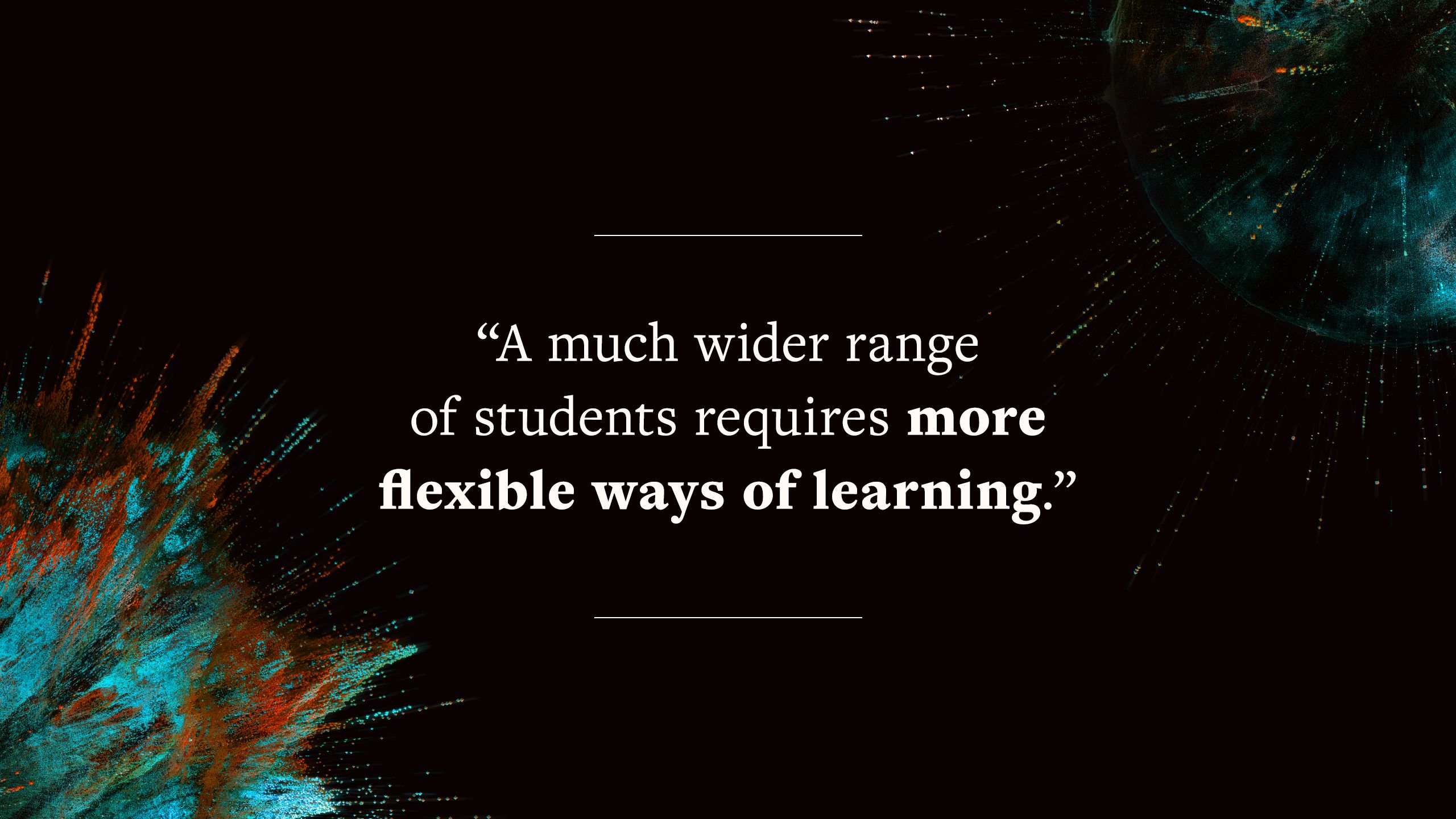 The type of people who want to take a university course is changing and has been for several years. Many potential learners can't attend a campus and complete a traditional full-time campus-based course. This much wider range of students require more flexible ways of learning, often due to other commitments.
Online courses enable students with family, work or other responsibilities, or those living in different time zones, to study. Increasingly, this means people can return to education while working full time, to gain additional workplace skills.
For many institutions a key reason for moving online is to widen access to these 'new' types of potential students. Providing more online digital education allows students to study part time and at a distance, in much more flexible ways – the 'anytime, anywhere, any pace' approach to learning
And it's an international approach. Computers and online teaching and learning mean students living in any country can take an online course at any university offering it.
Demand for university education is outstripping supply. Learners all over the world require education, qualifications and skills, but can't 'go to' a university campus.
At the same time, many universities are unable to expand any further physically. Online education means they can increase student numbers without needing more physical teaching spaces.
Leeds, like many universities, now offers online distance courses which can be taken from anywhere in the world. For example, I teach on a fully online course where students are based across different continents, including North America, Asia and Africa.
We provide teaching materials every week on the virtual learning environment. Students look at these in advance of meeting online. Once a week we all meet in a virtual classroom where students collaborate, discuss and ask questions.
These students all have full time jobs. This 'flipped' classroom approach means they can each read the online content and prepare for the class when it suits them. We provide each weekly class twice so that students can fit sessions in with their professional lives and their own time zone.
Most take this two-year part-time course without ever setting foot on the campus at Leeds.
For these students and many thousands like them, online provision is not an inferior option, but is a high quality alternative for those who can't come to campus.
Is digital the answer to more equal education?
2012 was hailed as the year of the MOOC and many thought they were the answer. MOOCs – Massive Open Online Courses – offer thousands of online courses on a wide range of topics.
If you have a digital device and an internet connection you can study all or any of Introduction to Dutch, How to Succeed at Interviews, Design of Computer Programs, and Shakespeare, to name just a few. Initially free to access, they often now come with costs attached, especially if they offer some form of accreditation or certificate.
Early MOOCs were hyped as the way to reach those students who couldn't afford a traditional route to education, particularly university education. But, when we looked at 27,000 learners in a 2015 study, we found that it was older people who were more likely to complete a MOOC.
Many weren't in work and usually had both higher qualifications and prior experience of online education. This undermined the assumption that MOOCs were widening access for those otherwise unable to study.
However, our research did confirm that there was a demand for lifelong learning and continuing professional development. We were still interested in how digital technology could transform higher education.
For our next project, we expanded our exploration beyond the UK. We were interested in South Africa as it's the most unequal country in the world. This doesn't mean it's the poorest: it's the country with the widest gap between rich and poor. Large sections of the South African population are not able to 'go to' university.
We collaborated with colleagues at the University of Cape Town. Our joint project explored partnerships between universities and private companies providing digital learning.
Developing online courses involves new skills, teams, and technical platforms. All of this can make it too costly and too risky for universities to do on their own. Universities who partner with private companies can offer online courses more easily and on a much larger scale than those who can't find partners.
We then looked at the extent to which online courses were widening participation and opening higher education to students who otherwise would not have access. Would online education provide a practical alternative to those sections of the population?
Digital technology actually reduced access to university for some.
We talked to students, teaching staff, senior managers in universities, and senior staff in companies like FutureLearn (who develop online courses in partnership with universities), in both South Africa and the UK.
We looked at the 'unbundling' of educational provision. This is where degree programmes are offered as standalone modules for building up credit, similar to the way that music can now be purchased track by track instead of having to buy the whole album.
Our conversations revealed tensions between universities' core business of serving the public good and the commercial aspects of the growth of online education within universities.
There was an unequal partnership between universities and private companies. Rather than widening access to university education, digital technology actually reduced access for some.
There are two main reasons for this.
First, private companies, such as FutureLearn and Coursera, tended to want to partner with the more prestigious highly ranked universities rather than those unranked or less reputable. So our findings dispelled the view that all universities had equal access to such activity.
Second, students cannot participate in an online course unless they have:
Access to an appropriate digital device
Access to reliable wi-fi or data
A minimum level of 'digital literacy'.
Many potential students in South Africa, and to a lesser but still significant extent in the UK, find themselves on the wrong side of this 'digital divide'. That is the divide between those who have digital access and those who don't, between those who have a digital device and wi-fi or data, and those who don't.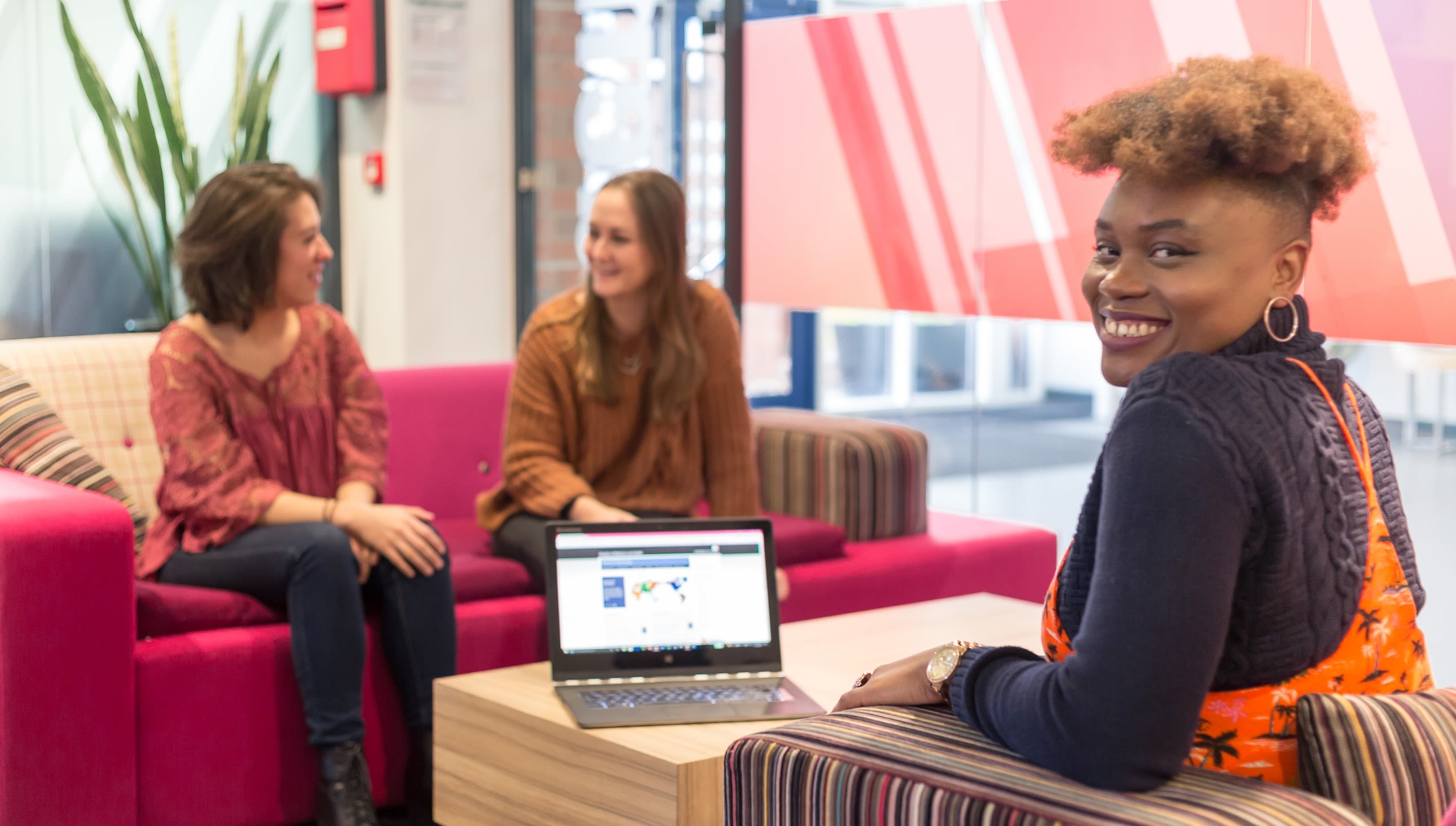 The first level of the digital divide comes with access to a digital device and to the internet.
The second level is 'digital literacy' – the knowledge and skills required to learn effectively online.
We found that many students in South Africa had gone to schools that didn't have any computers. These students didn't have the same digital experience as those who went to better off schools: their level of digital literacy was often much lower.
In the UK, the Office for National Statistics found a significant minority of the population are digitally excluded.
The number of adults who have either never used the internet or have not used it in the last three months, described as 'internet non-users', has been declining over recent years. Since 2011, this number has almost halved, but in 2018 there were still 5.3 million adults in the UK, or 10.0% of the adult UK population, in this situation. Office for National Statistics (2019)
There are variations within this. London tends to have the highest levels of access geographically. Women tend to have less access than men. Unsurprisingly, older people have less access, and older women even less.
Those with a disability are much less likely to use the internet. The economically inactive are least likely to use the internet, particularly those who are on long term sick leave or disabled. Internet access at home increases as income increases. Those who live alone are less likely to have an internet connection at home.
The divide extends to mobile devices. A report for the Prince's Trust found that, while 90 per cent of young people in the UK have access to a smartphone, those not in education, employment or training (the so-called NEET group) and those with a deprived background have access to a smaller range of devices and in fewer locations. Often they don't have internet at home, and have to rely on others' wi-fi to connect.
COVID-19 and the digital divide at Leeds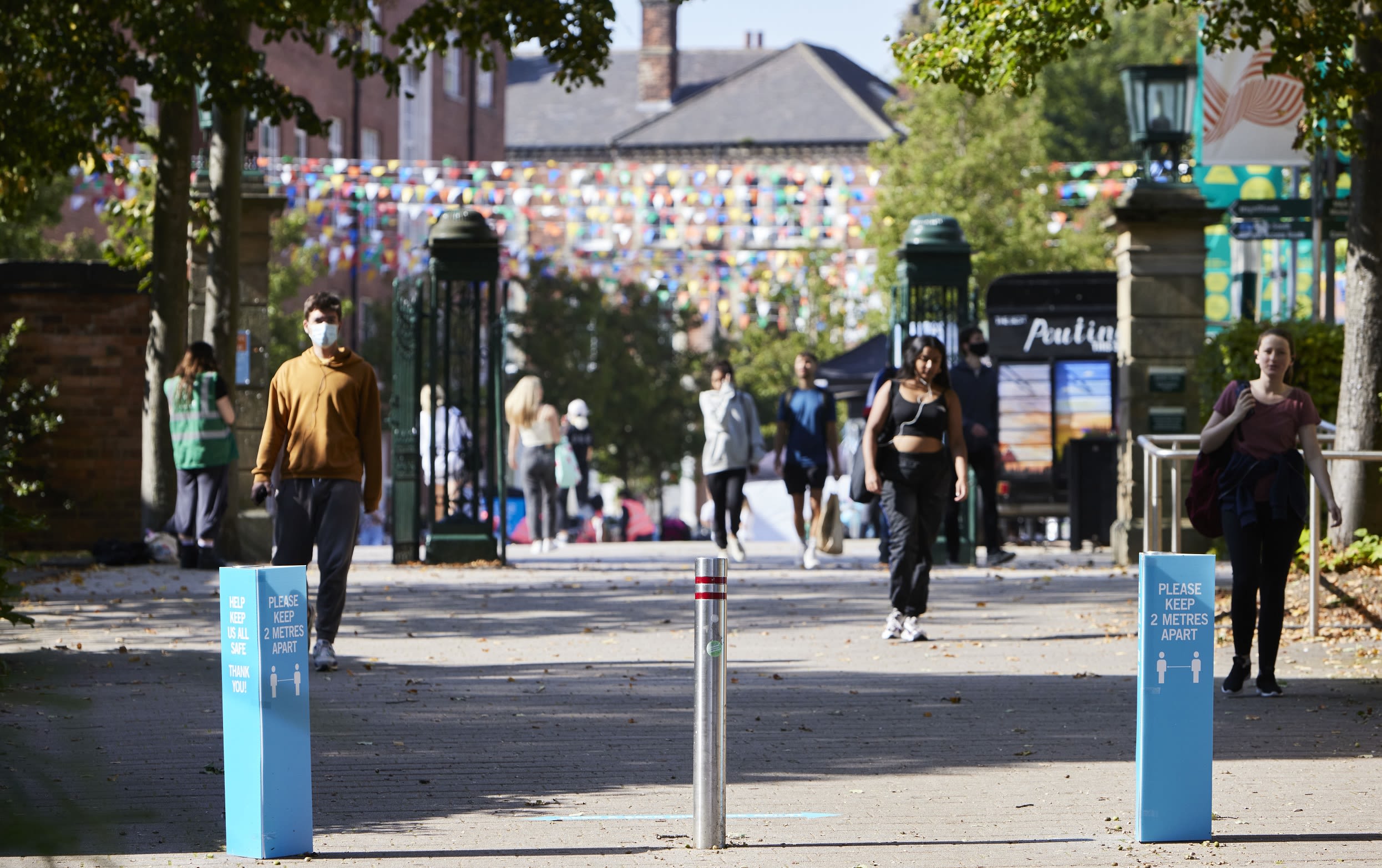 Nine months after the UK went into its first lockdown, almost 90 per cent of students at the University of Leeds were learning fully online. Only 6 per cent had expected to be doing so when they first registered at the University.
What did this mean for their learning?
Clearly they needed a digital device, and wi-fi or data to access all their learning resources and activities. But the University wanted to dig deeper. We wanted to uncover the extent of any digital divide among Leeds students.
Have some groups of students been disadvantaged by the move to online teaching as a result of COVID-19?
Over 4,000 Leeds students completed a national survey on their digital experience, developed by Jisc. Here are some of the issues they encountered, many of which are echoed across UK universities:
2 out of every 3 students said their wi-fi connection was poor
1 in 8 said they had no suitable computer or device
1 in 7 had no safe, private place to work
Female students, non-white students and students from less well-off backgrounds were more likely to experience these issues
Those learning at home were also more likely to experience these access and space issues.
Students who lived at home and didn't have access to student accommodation or campus space were more likely to come from poorer backgrounds. We didn't look into why, but there are a number of likely reasons.
It's possible they went home during lockdown to save money; maybe they had lost a part time job due to COVID-19, especially with hospitality venues closing. It could be they didn't have their own bedroom when they went home; perhaps they had always shared or a sibling had taken their room after they went to university.
Other adults in the house may have been working at home, or combining home working with home schooling younger siblings. All this put pressure on access to wi-fi, if they had wi-fi in the first place.
The survey also asked: 'To help you to learn effectively online, what one thing should we do?'
These two responses were typical:
"Understand that personal circumstances (wi-fi, devices) can make online learning difficult."
"Appreciate the extra difficulty and stress that it takes to learn online, where it's not always an ideal location to concentrate and study."
The university is working to improve the situation for students experiencing these issues in a number of ways:
loaning laptops to students who need them
providing dongles for those having issues with wi-fi
planning to improve wi-fi in university student accommodation
providing a 'wi-fi help line' for students
giving students in private accommodation advice about approaching landlords to improve wi-fi.
Moving to a digital university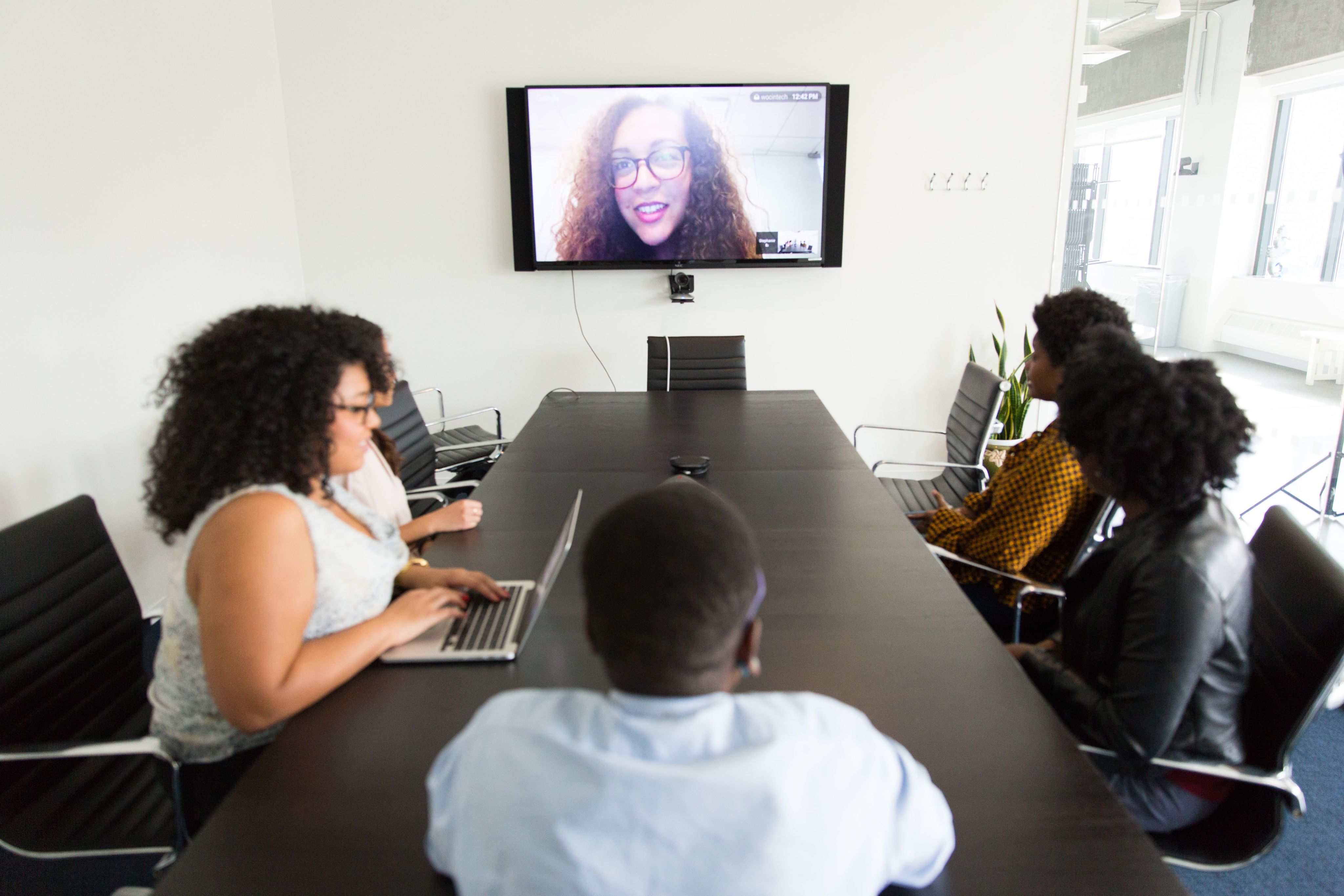 Image: Christina Wocinctechchat on Unsplash
Image: Christina Wocinctechchat on Unsplash
These initiatives have undoubtedly helped current students who have found themselves unexpectedly having to rely so much on digital technology.
But what about those students who actively want to study online, who can't attend an on-campus course? Those whose only choice is the online option?
What can we do to improve their access? How can we use digital technology to become more inclusive and ensure learners from the whole community have the opportunity to participate in lifelong learning?
We need a greater understanding of digital literacy, accessibility and poverty.
Digital transformation is at the heart of the University of Leeds' strategy for the next ten years.
We plan to invest in digital tools and content that enhance students' education – and support students and staff to make the best use of these. But we also want to reach beyond our own campus and expand our portfolio of accessible online education for lifelong learning, collaborating with global partners as appropriate.
As a university we want to better reflect the community we aim to serve: that means ensuring that all students, whichever part of the community they are from, are served equally well.
We need a greater understanding of digital literacy, digital accessibility and digital poverty – locally, nationally, and globally. This will inform the use of digital technology to widen participation and to ensure equity of experience.
The University of Leeds is a member of the Lifelong Education Commission and is committed to providing accessible education for all – informed by research.
If you can't see it, you can't change it. Our research has uncovered a global digital divide, one that's more severe in countries that have high levels of inequality. But our research has also shown that the digital divide for students occurs in the UK, and at our own University.
It's important that we continue research to dig out and highlight issues of inequality. Only then can we work to eradicate it and so the University – and its students – can make a real difference in the world.