Woman of Steel
Alumni interview: Jodie Cunningham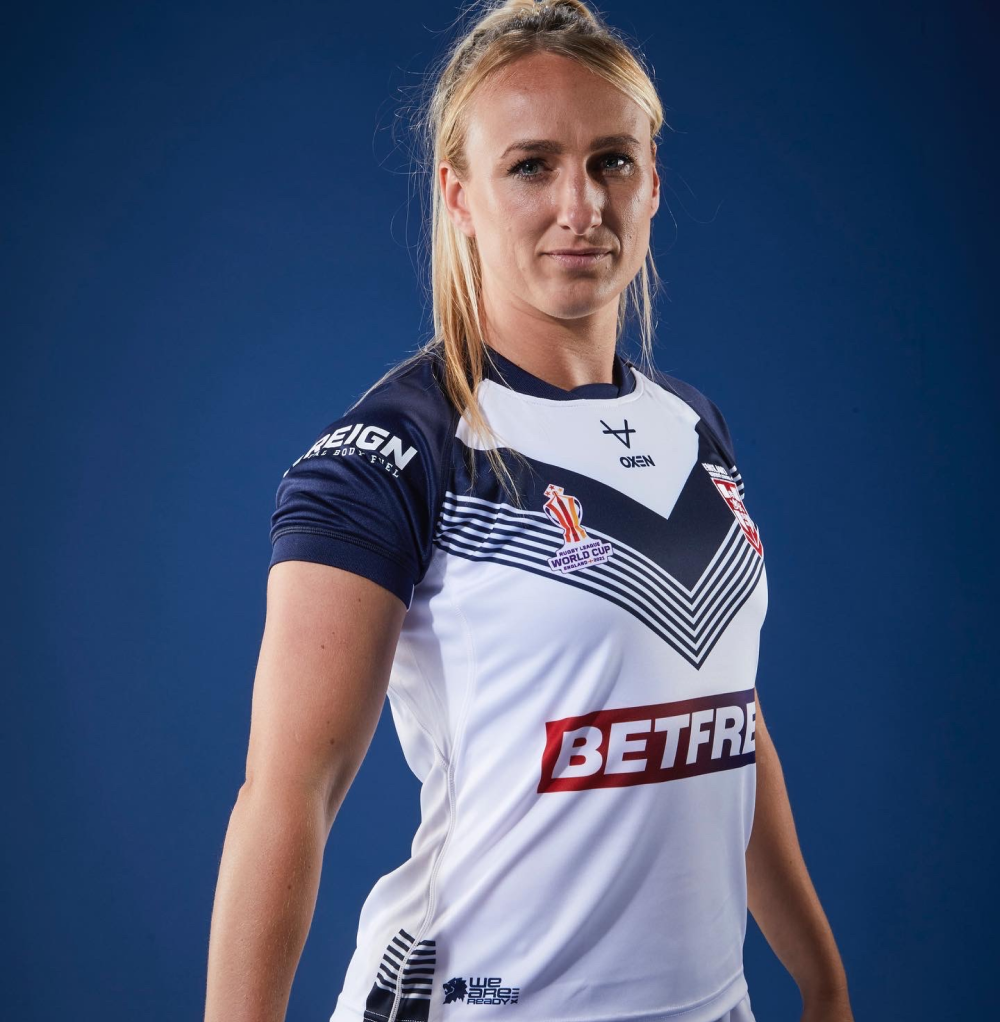 Rugby league international Jodie Cunningham (Medical Sciences 2013) led St Helens to the first treble in the history of Women's Super League. Talking on the eve of the 2022 Rugby League World Cup - where England eventually lost to New Zealand in the semi-final - she explains the role that Leeds played in her elite sport journey.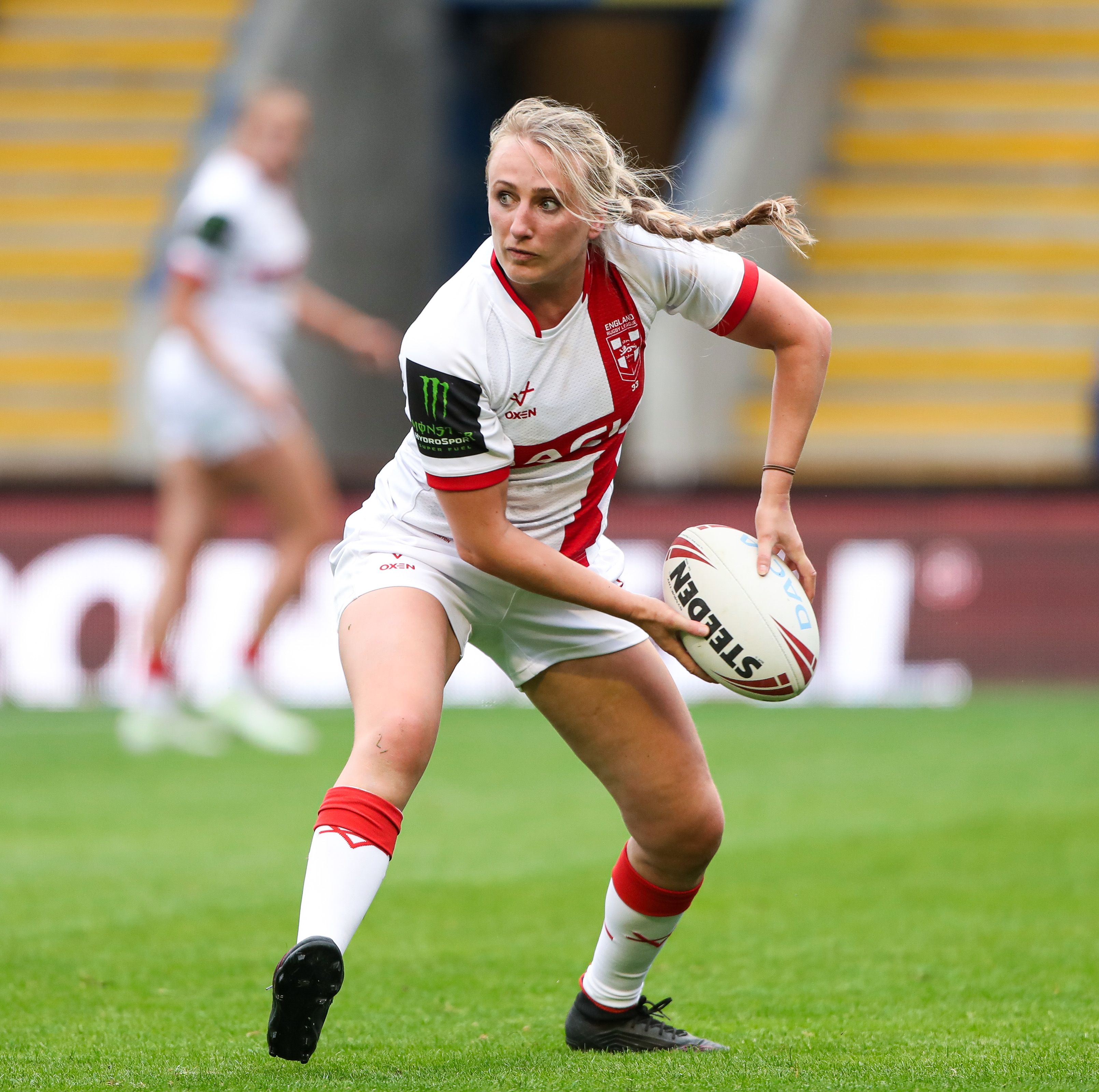 How did you start playing rugby league?

I started at secondary school. A national schools competition for girls started up and my friend managed to convince lots of us to give it a go. We went on to be national champions, and I fell in love with the sport.
What is it about rugby?
I love the physicality. It's empowering to go out on the field as a young girl and now as an adult, and it gave me so much confidence.
What role did Leeds play in your sporting journey?
The University didn't have a rugby league team back then, but I played with the union side – having not watched a game of union in my life – and I loved it. I think it made me a better rugby league player. At the end of my third year, I was selected for the Rugby League World Cup in England.
I actually took the England girls on an Otley Run for some team bonding recently. We had an amazing time and it brought back a lot of great memories.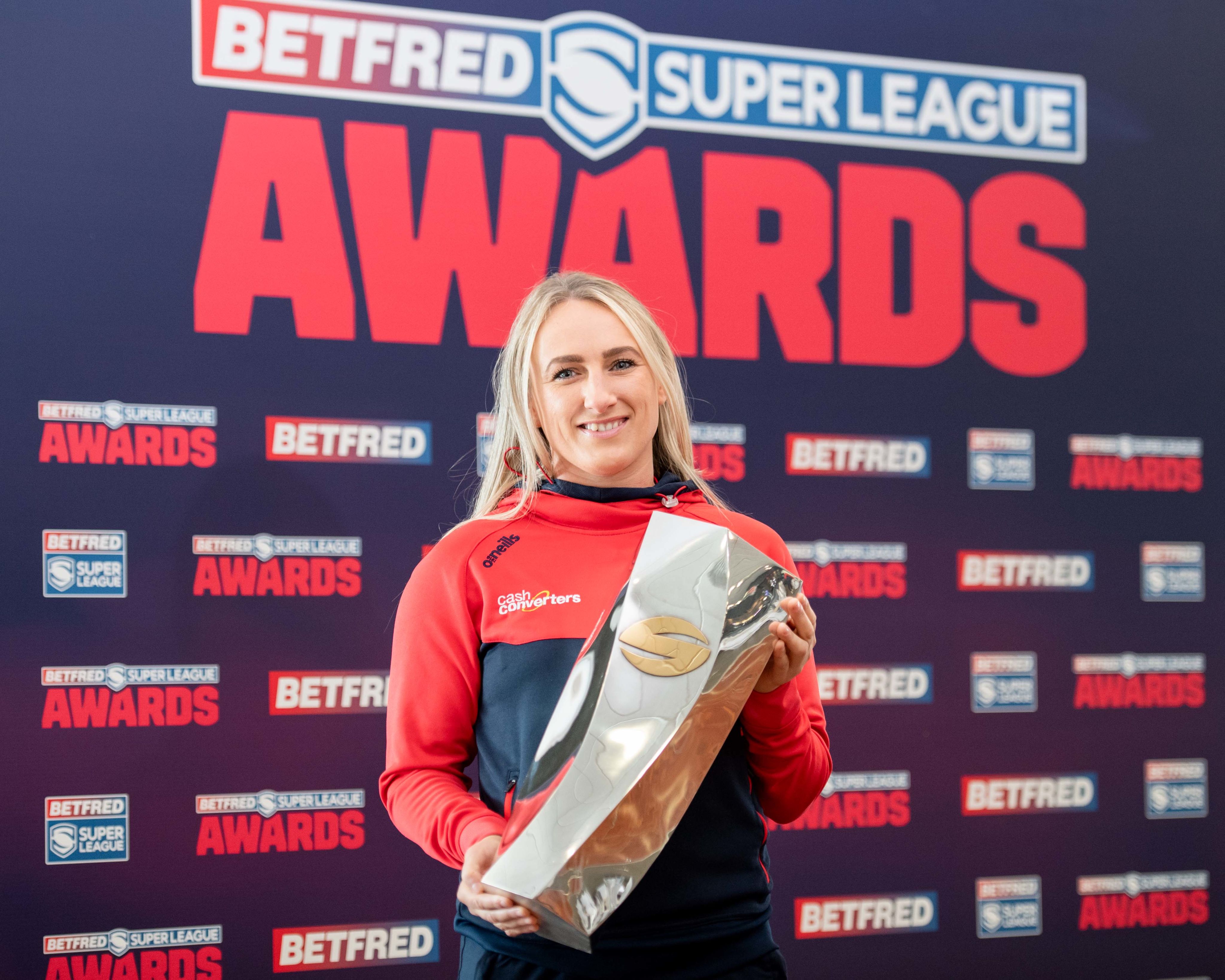 Did you go to Headingley Stadium much when you were in Leeds?
I lived on St Michael's Lane, really close by. I'd go and watch all the Leeds Rhinos games – although as a Saints player now, and a Warrington fan growing up, I can't say I ever fully committed to supporting them.
Tell us about that first World Cup in 2013.
To represent your country is the proudest moment of your life. It was an incredible experience. We lost to Australia and it was a huge wake up call. We knew there was a lot of work to do in terms of domestic rugby league, and it gave me the hunger to do more – and to one day lift the World Cup, which I'll hopefully do in the 2022 tournament. Our opening game is in Headingley so it's going to be really special.
How did it feel to be named Woman of Steel in 2022, awarded to the player of the year in the Women's Super League?
It was a lovely accolade to receive. It's something I'd always wanted to achieve before retiring, and it was really special to do it in such a successful year; the team went unbeaten, lifting three trophies.
And what are your plans for the future?
I am so passionate about getting more girls involved in the sport, and I am now the national women and girls development manager, a new role in the governing body for rugby league.
And of course, I want to win the World Cup.