That's Amazing, Mum!
How a cross-university team created a STEM-focused tale
of jelly benches and bouncing boots
Left to right: Cath Nichols, Alexa Ruppertsberg, Shauni Sanderson, Andy Guy
Left to right: Cath Nichols, Alexa Ruppertsberg, Shauni Sanderson, Andy Guy
The complex world of materials science might not seem like an obvious topic for a children's picture book. But in a bid to engage children across the city in the work of the Bragg Centre for Materials Research, an inter-departmental team has successfully translated science into story form.
Partially inspired by the Marcus Rashford book club, Dr Alexa Ruppertsberg (Head of Public Engagement with Research) proposed the idea of a children's picture book for seven to eight-year-olds to celebrate the opening of the Bragg Centre. The book would be created by a team at the University and distributed for free to children in the city, particularly those who might otherwise lack access to books.
First I had to comprehend the examples in my own brain, and then I had to think – how can we simplify this for children, and which ones do we choose?
For author Dr Cath Nicholls, (Creative Writing tutor, Lifelong Learning Centre), the selected team were united in their aim from the start: "we wanted children to feel a sense of wonder and curiosity about the world," she says. But with such a highly technical subject, they had their work cut out.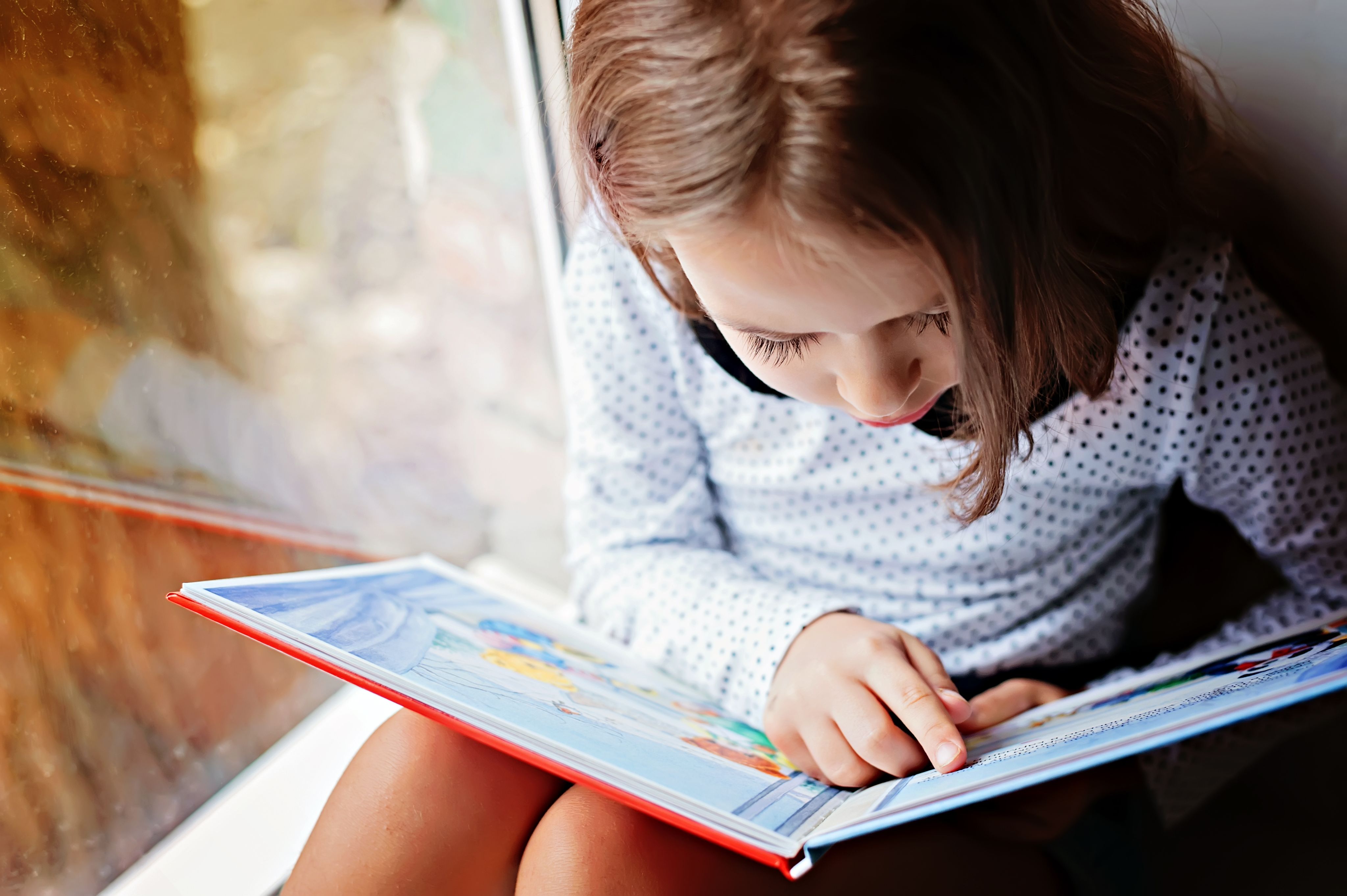 Working closely with research scientists Dr Paul Beales (Associate Professor, Chemistry), Dr Sean Collins (University Academic Fellow, Bragg Centre for Materials Research) and illustrator Andy Guy (Digital Creative Officer), Cath needed to select examples that would translate well, then weave them into a narrative that would appeal to primary-age children.
"Scientists have a very high level of understanding of what they're doing," she says. "First I had to comprehend the examples in my own brain, and then I had to think – how can we simplify this for children, and which ones do we choose?"
The book needed an everyday story that would be accessible for a child but would also lead the reader into the very close-up, magnified world of materials sciences – ultimately showing how atoms and molecules interact.
Cath hit on the idea of patterns – something even very young children can grasp. And so the story starts off looking at larger patterns as the child moves through Leeds – paving stones, brickwork, bumps on the pedestrian crossing, before moving onto the molecules that make up the everyday materials in the young narrator's world.
Building a recognisable, inclusive story world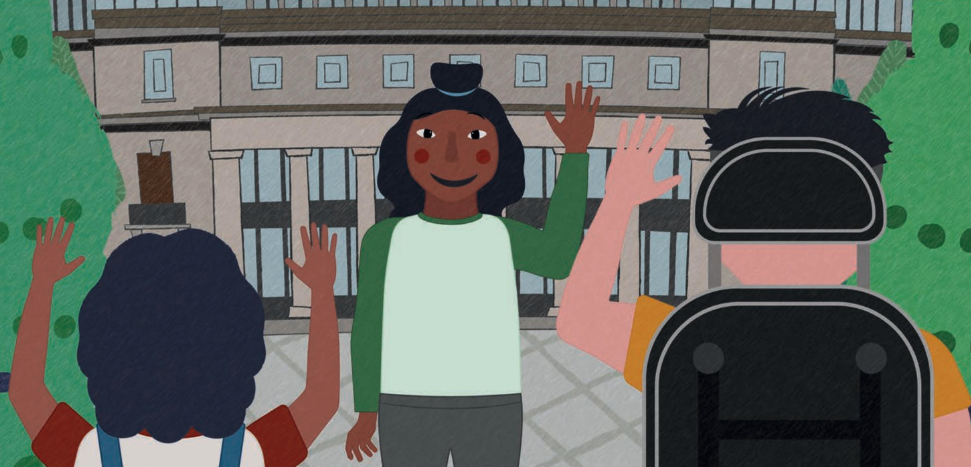 Cath wanted to make the details specific to the city, including a few notable Leeds landmarks, so children could experience the excitement of seeing their immediate world reflected back at them.
Illustrator Andy worked hard to ensure these details were as close to reality as possible – right down to the materials used in the benches outside the Bragg building itself — wood and concrete, although the narrator and her dad imagine it being made of jelly!
It was also important to the team that the book was as diverse and inclusive as possible.
With the narrator's dad being a wheelchair user, like Cath herself, she took the opportunity to get a power wheelchair into the book: "In picture books there's a low representation of people with disabilities, and the most common representation is of a manual wheelchair. So the idea of using a power wheelchair came from me. Going up that hill from Leeds to the University, you really benefit from having one!"
Working together
The collaboration between Paul, Sean, Cath and Andy, supported by both Alexa and Shauni Sanderson (Public Engagement Officer) worked smoothly, despite Andy only just having joined the University – in fact it was one his first projects.
"I liked starting from a blank page," he says. "My background is in film and TV production, where you're collaborating with people but there are a lot more limitations. I really enjoyed the freedom and the challenge. Neither Cath nor I have a science background, so it was a constant stream of talking to Paul and Sean and then adjusting. I was learning all the time."
The first in a series?
The team started work on 'That's Amazing, Mum!' in October, with the finished book being sent to print in April, so copies could be distributed at the University's Be Curious festival in May.
The book has also been distributed to food banks, charities, and participating schools across the city. A digital edition is available to rent via Leeds Libraries.
"The fact that it was all planned and delivered in six months was great," says Alexa. "We definitely want to do it again. Over time we'd like to make a little library across the different disciplines."
Cath adds: "You might think writing a book by committee would be awful, but it was lovely. Everybody was open to what other people were saying, everyone listened. It's one of the happiest projects I've worked on."