Tackling anti-microbial resistance
Leeds' role in the international fight to stop the rise of superbugs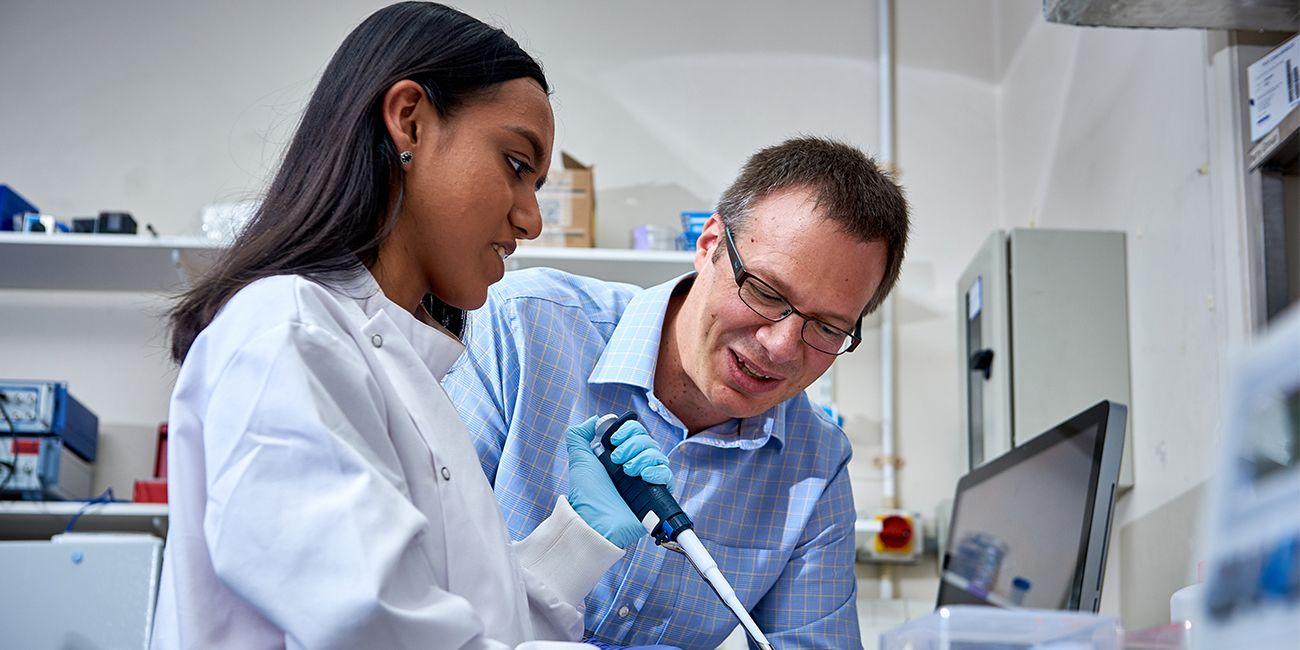 Through overuse, antibiotics are becoming ineffective – a process that could "…undo a century of medical progress", according to the World Health Organisation. Discover the role the University is playing in the international fight to stop the rise of superbugs.
---
Tackling drug resistance is about changing human behaviour.
At the University of Leeds, in addition to teams working on the genomics of pathogens and the analysis of their biomolecular structure, there are researchers using behavioural approaches such as nudge tactics, ideas from advertising, and community engagement.
It shows the breadth and depth of research that global health experts say is necessary if the world is to tackle the threat of antimicrobial resistance.
The emergence of drug resistant bacteria is a natural evolutionary process where microorganisms evolve and change. That process is being accelerated by inappropriate antibiotic use. At the same time as superbugs have been on the rise, drug development has failed to come up with alternatives to the present generation of antibiotics.
Dr Rebecca King is an Associate Professor in the Faculty of Medicine helping to coordinate an interdisciplinary approach to the problem.
She said: "The challenge of antimicrobial resistance is so great it will only be solved by a range of tactics and approaches being applied to the problem.
"Various expert panels, including the review carried out by Lord Jim O'Neill for the UK, have recommended that research needs to be focused on a range of key themes from raising public awareness of the problem, to a better understanding of the development of superbugs, to devising strategies to stop inappropriate prescribing –to name just a few.
"The research at Leeds follows that broad approach."
Many of our research projects around antimicrobial resistance involve sharing knowledge with partners and collaborators worldwide.
Outsmarting the superbugs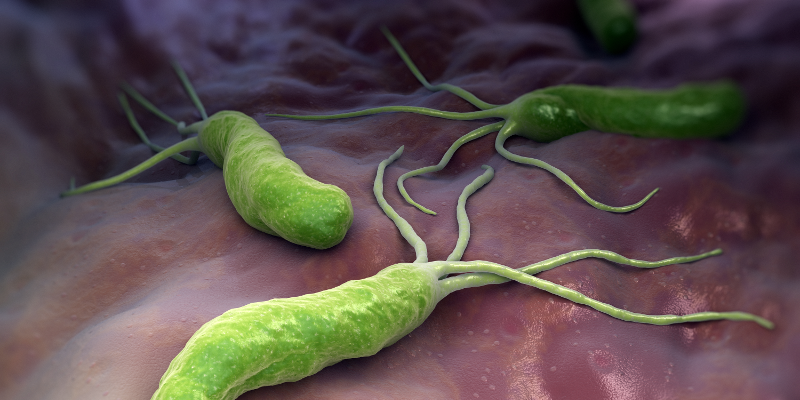 Helicobacter pylori, a bacterial pathogen carried by 4.4 billion people worldwide.
Helicobacter pylori, a bacterial pathogen carried by 4.4 billion people worldwide.
There is research at Leeds into the fundamental biology of pathogens.
Investigations led by Dr Alex O'Neill, Associate Professor in the School of Molecular and Cellular Biology and Astbury Centre for Structural Molecular Biology at Leeds, are unravelling the biomolecular mysteries that lead to microbial resistance - as well as identifying compounds that might form the basis of new drugs.
In a recently published paper, the team revealed that some Staphylococcus aureus bacteria carry an antibiotic resistance gene but the gene is deactivated or 'silenced' by a genetic mutation.
That means swabs taken from patients infected with the bacteria would indicate it could be treated with antibiotics. But as soon as the bacteria is exposed to antibiotics, the silencing of the resistance gene is reversed – with the bacteria rapidly becoming resistant.
Dr O'Neill said: "Our findings highlight the fact that antibiotic resistance can sometimes effectively be hidden: in other words, it looks like you're dealing with an infection that should be treatable with a given antibiotic, but that may not be the case."
That research is revealing how current testing systems in hospitals may be missing the true scale of microbial resistance.
Dr O'Neill has also been involved in a 'cold case review' of compounds that were considered in the mid Twentieth Century as a basis for new antibiotics for treating bacterial infections, but which were discarded. He believes with modern techniques and a fresh perspective, compounds that were previously discounted might now be promising candidates for development into drugs.
In a separate project, Leeds scientists have uncovered a novel antibiotic-free approach to tackle a pathogen known as Helicobacter pylori, regarded by the World Health Organisation as a priority pathogen because of the threat it poses to human health, and the urgent need for new treatments.
H. pylori is a bacteria that is carried by about 4.4 billion worldwide. The majority of infections show no symptoms but if it is left untreated, the pathogen can cause chronic inflammation of the stomach lining, ulcers and is associated with gastric cancer.
Treatment options include antibiotics but their use raises the chance of the emergence of drug-resistant strains.
The team at Leeds, in partnership with colleagues in Germany, are investigating an alternative approach that is antibiotic free. It would involve ingesting a food-grade nanoparticle that binds to the bacteria, preventing it from attaching itself to the stomach wall.
Professor Francisco Goycoolea, from the School of Food and Nutrition, was one of the co-investigators on the project. He said: "Helicobacter pylori is a globally-spread pathogen. It is estimated up to 70 percent worldwide host this pathogen. The pathogens hide under the gastric mucus layer where antibiotics do not penetrate effectively.
"This leads to recurrent infections and gives rise to resistant strains."
Prevention is better than cure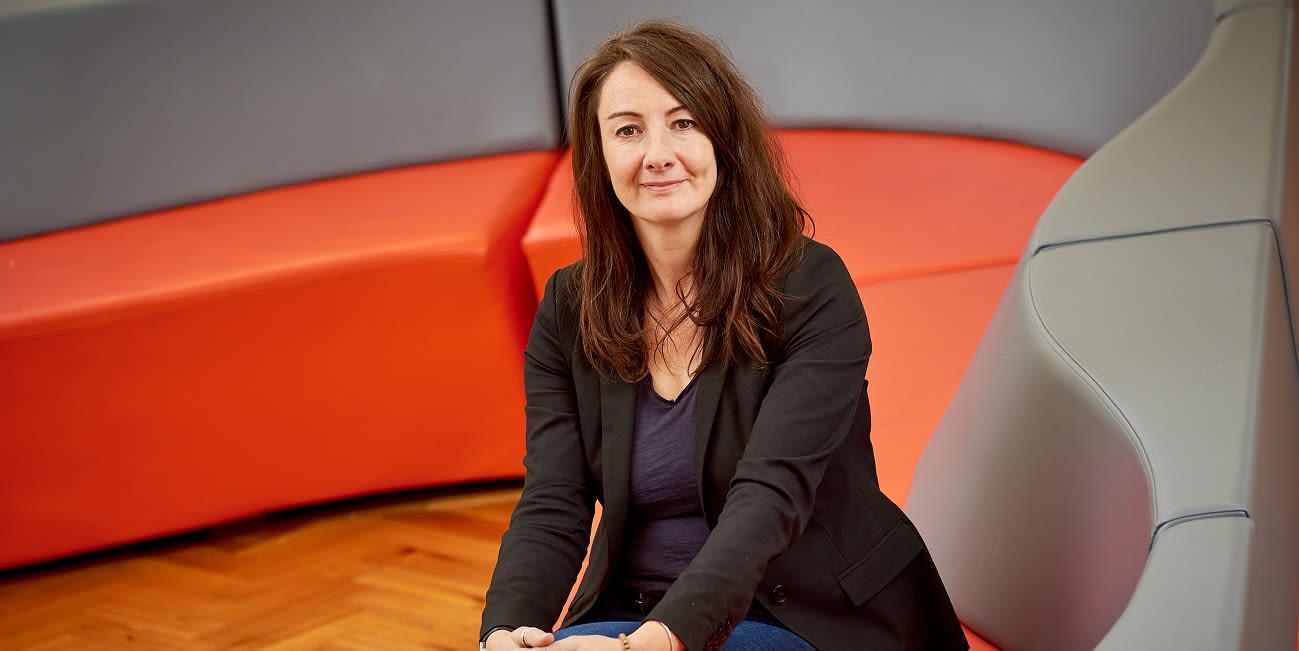 In the UK, as elsewhere, there is a need to prevent people picking up bacterial infections. The rational is simple: stop people becoming ill and the demand for antibiotics is reduced.
Dr Catherine Stones is a graphic design academic in the School of Design. Her expertise is in improving the way health messages are communicated to the general public.
She led a project called 'Lifting the Lid on Bacteria' that looked at ways primary pupils could be encouraged to wash their hands after using the toilet. The project involved co-designing with 80 children at three schools, staff and visitors at Eureka! Museum, microbiologists, medical historian Dr Jamie Stark from the School of Philosophy, Religion and History of Science at Leeds, and a collaborator at the Glasgow School of Art
Although schools try and encourage hand hygiene, research shows that less than half of children actually do it.
Dr Stones said: "When children pick up an infection, it causes absenteeism. These infections go into the home and other people in the family are at risk of becoming ill."
"Effective hand washing surprisingly is not adhered to by adults. It is reported that only around one-third of men and two-thirds of women in the UK wash their hands with soap after using the toilet. So with children, let's try and get them to develop this essential hygiene routine from the outset."
It is reported that only around one-third of men and two-thirds of women in the UK wash their hands with soap after using the toilet.
The project, funded by the Arts and Humanities Research Council, investigated whether novel ways of messaging, and bettered targeted messages, could alter children's behaviour. The researchers took an idea from the advertising industry: the concept of ambient advertising, where messages are targeted at people from surprising places, and applied it to the cubicle walls, doors and washing devices.
The children themselves were involved in designing the key messages and generated ideas and drawings for the graphics.
As part of the project, large vinyl stickers were also put inside the cubicles and around the washbasins. The designs turned the toilet areas into a 'persuasive space'.
Dr Stones added: "The key motivational moment is in the cubicle. That is where the child is for the longest. The graphics in the cubicle featured images and messages around the ideas of germs could be on your hands that you can't see, and they could make you sick."
To evaluate the impact of the project, children in one school had their hands swabbed before and after the messages were placed inside the toilet. The upshot was that there were statistically significant fewer instances of very dirty hands. Across two schools involved in the project and Eureka! Museum, the use of soap went up by between 40 and 60 per cent. 135 interviews were conducted with children to check comprehension of key messages and to gauge overall reception, with positive results.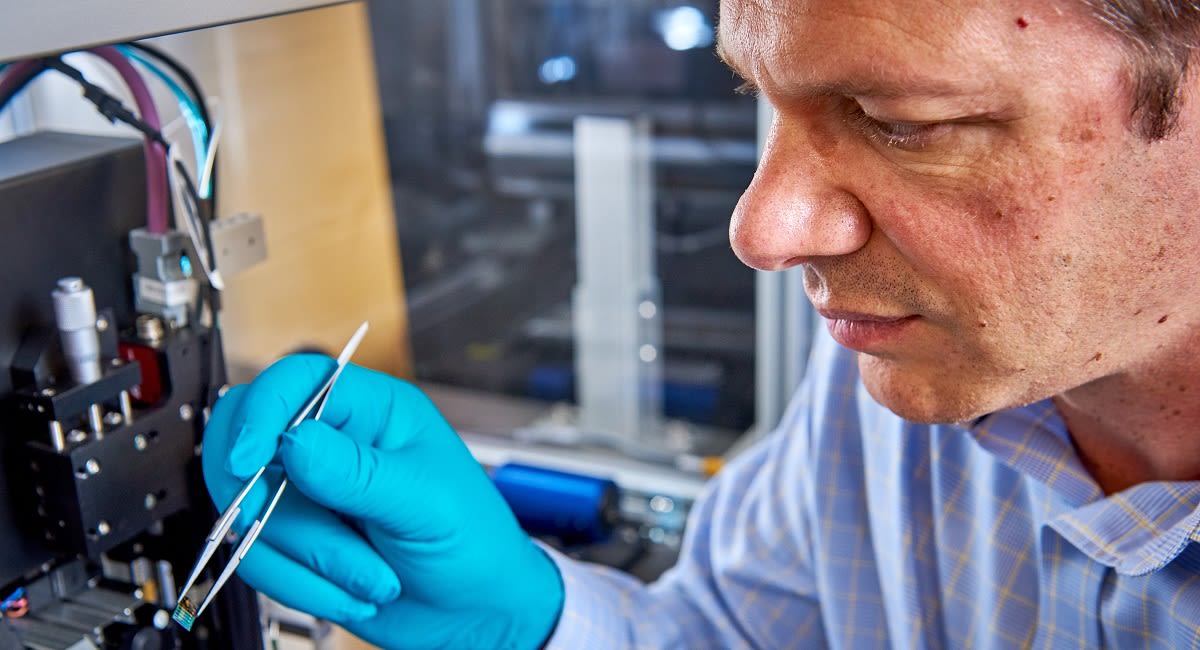 Professor Christoph Wälti
Professor Christoph Wälti
One of the difficulties facing primary care doctors is they are often making decisions on whether someone has a bacterial or viral infection based on a patient's symptoms and not a definitive laboratory test.
A team of research scientists and engineers are developing a testing machine that could be used in GP surgeries and clinics and would tell healthcare workers if the infection is bacterial or viral, and in cases where it is viral the doctor would know antibiotics would be ineffective.
Professor Christoph Walti, from the School of Electronic and Electrical Engineering, is leading the research. His team has developed a small silicon chip, the size of a microscope slide, which is able to analyse a blood sample for the biomarkers that a patient is suffering from a bacterial infection.
He said: "This is a device that hopefully can be used in clinics and surgeries and will help GPs make the best clinical decision. We are in a pre-clinical trial phase at the moment, and the aim is to have the device develop in the next five years."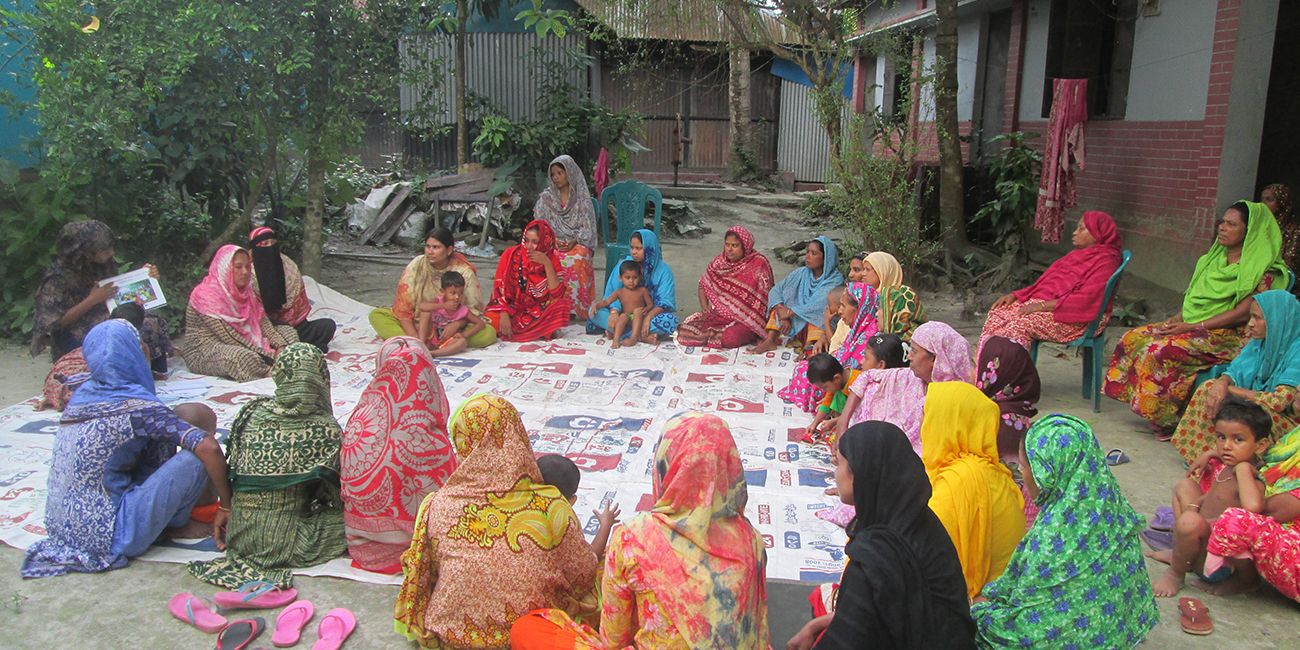 In many parts of the world, there is little understanding of what antibiotics are and how misuse can affect human health.
The University has been involved in research in rural Bangladesh into antibiotic use. This included a survey of 1,300 adults. Just under a quarter said they did not get their antibiotics from a certified health provider. One fifth said they had not completed the course of treatment. Nearly a quarter of farmers who had cattle said they bought feedstock that contained antibiotics.
Over use of antibiotics in livestock increases the risk of superbugs developing which can also infect humans.
Work by researchers at the University of Leeds in partnership with colleagues at ARK Foundation, Bangladesh, and Malaria Consortium, UK aims to go beyond raising awareness on antibiotic resistance and engage with communities to identify drivers of antibiotic misuse in community settings as well as community-led solutions to addressing these drivers. The Community Dialogue Approach is one of a range of projects on community engagement and AMR.
A team of researchers investigated the way community dialogues could be used to engage communities on the topic of antibiotic use.
Dr. Rebecca King said: "There is enormous potential in these types of approaches. Whilst drug discovery, the development of diagnostic tools, and better understanding of antimicrobial resistance in the environment are critical, it is also vitally important to engage communities in multiple ways to identify the drivers of AMR and to generate community-led solutions to addressing those drivers."
Reducing over prescribing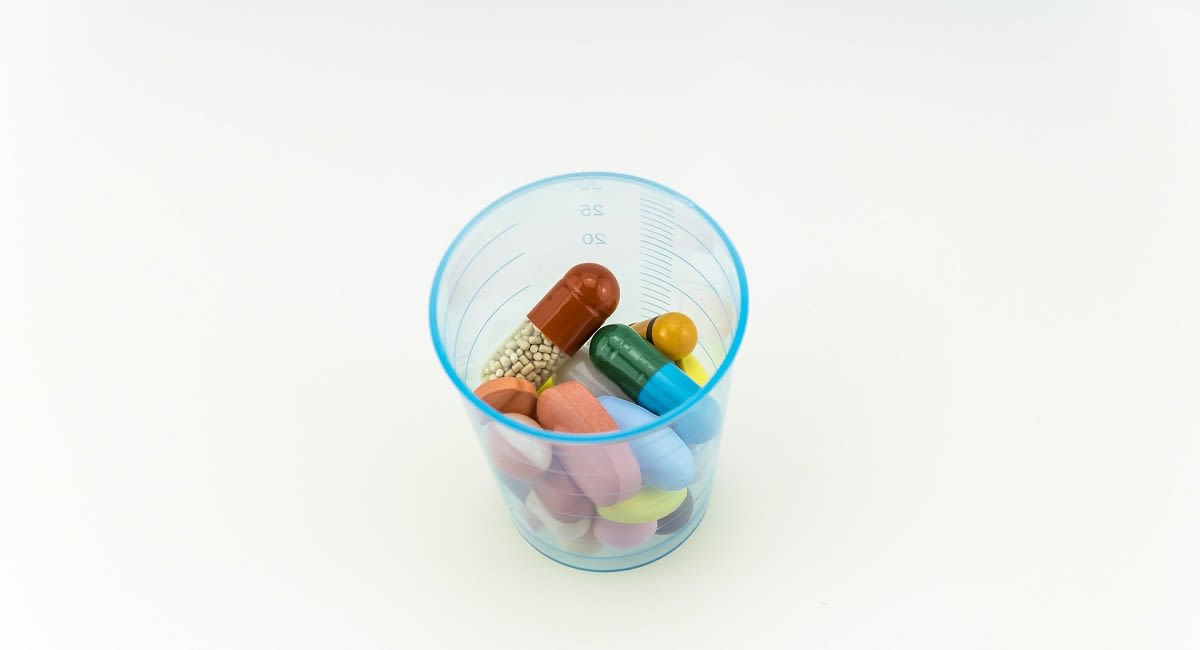 Scientists have argued that one of the big drivers of antimicrobial resistance has been the increase is the prescribing of antibiotics.
John Walley, Professor of International Public Health, and his colleagues are investigating ways doctors can be encouraged to reduce prescribing. In low-to-middle income countries, many antibiotics are given to children ill with fever, coughs, colds, sore throats or ear infections.
Commonly upper respiratory tract infections are caused by viruses, not bacteria. In those cases, antibiotics are completely ineffective and can have side effects. But doctors feel under pressure from the children's parents to give an antibiotic.
The researchers tested the effectiveness of a programme of training and professional review they developed with Chinese health officials for use in their primary care system in China.
Professor Walley said: "These are difficult decisions for the doctor. They may have a very ill child in front of them and they do not have a battery of tests to rely on. They are having to make a clinical judgement about the risks involved in not giving antibiotics."
Six months after the intervention was introduced, the prescribing of antibiotics for children with respiratory tract infections dropped from 84 percent to 37 percent. The researchers revisited the project after 18 months to see if it was still having an effect. They found the reduced prescribing rate was being sustained.
Professor Walley said: "The intervention demonstrated the effectiveness of a technique that trains doctors about better prescribing and how they can explain to parents and grandparents why they are not giving antibiotics.
"Through professional review of prescribing practices, the doctors were able to prescribe more rationally."
The intervention and results has caught the attention of the China Ministry of Health, and at their request Leeds is planning a trial with adults. The team believe the solution could be deployed elsewhere.