Creating a step change in innovation and entrepreneurship
We explore how our involvement in the Massachusetts Institute of Technology's Regional Entrepreneurship Acceleration Programme is propelling Leeds onto the international stage.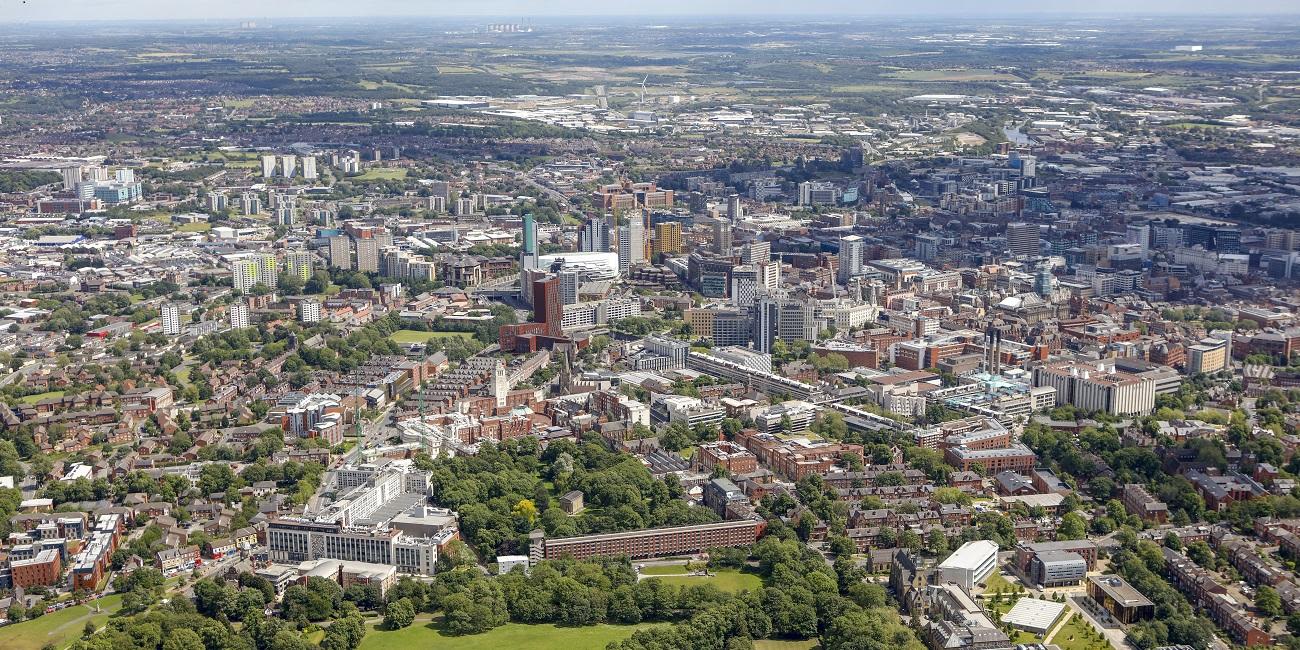 Leeds was chosen to host a delegation of international leaders for the prestigious MIT REAP workshop in January 2020.
Leeds was chosen to host a delegation of international leaders for the prestigious MIT REAP workshop in January 2020.
A vibrant innovative ecosystem needs a research-intensive university to enable a region to innovate and grow.
At Leeds, our commitment to generating inclusive economic growth for the benefit of society is clear. We are ranked ninth in the UK for our research impact and we have a proven track record of research that has real world impact and which inspires new products, services and solutions. 
By matching commercial needs with academic expertise, we are able to help businesses translate ideas into opportunities. Whether it's through collaborative research or consultancy, investing in intellectual property opportunities, nurturing talent or injecting new ideas into companies through our staff and students, our support is key in helping businesses succeed – from spin-outs, start-ups through to multi-national companies. 
Recognising our pivotal role in the success of the regional and national economy, an international delegation of leaders from government, business, universities and finance, as well as entrepreneurs are coming to Leeds to understand more.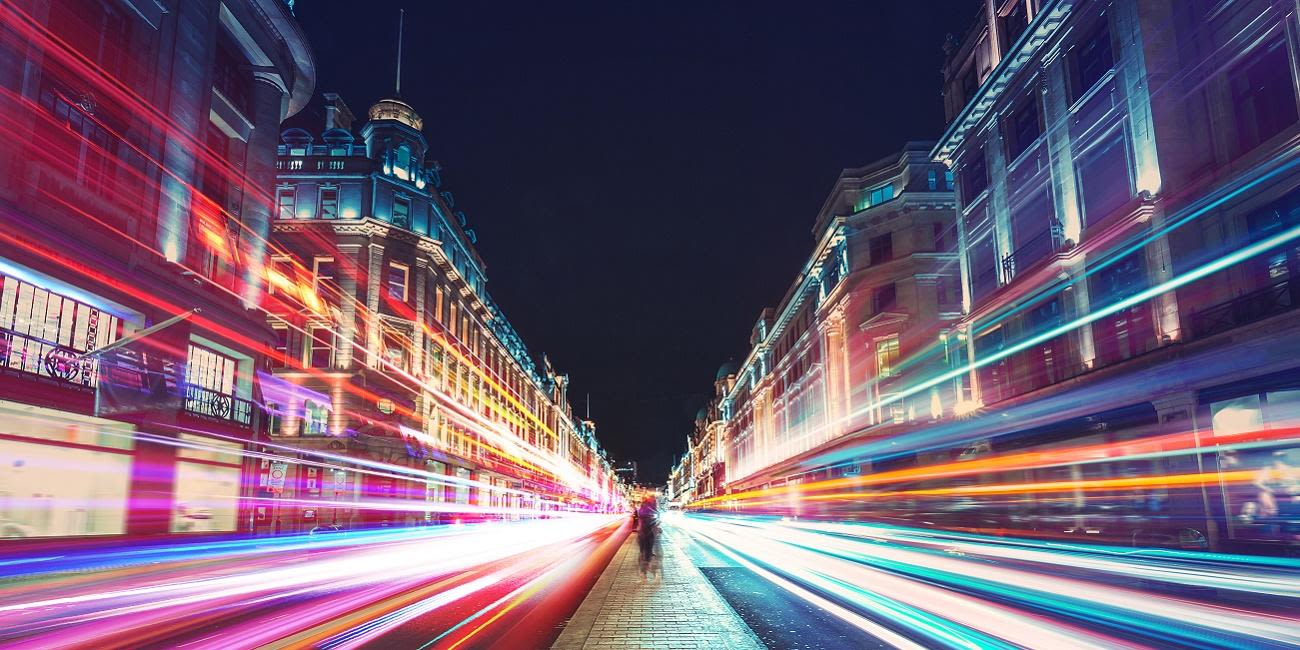 After successfully winning a coveted place on the globally-renowned Massachusetts Institute of Technology's Regional Entrepreneurship Acceleration Programme (MIT REAP), Leeds has been chosen to host MIT's international workshop in January. Run by one of the world's top universities, the prestigious programme provides expert, evidence-based guidance for teams to bring about significant economic and social change in their region. 
"This is an important boost for the UK, to be able to showcase its reputation for innovation and entrepreneurship", said Professor Lisa Roberts, Deputy Vice-Chancellor at the University of Leeds, who leads MIT REAP Leeds.
"MIT identified this region as having significant strengths to support the UK economy. We know that we can collectively create a truly remarkable environment and find new ways to support innovation, enterprise and inclusive growth. This is our chance for Leeds and the city region to share our ideas and shine on an international stage."
A city and region for entrepreneurs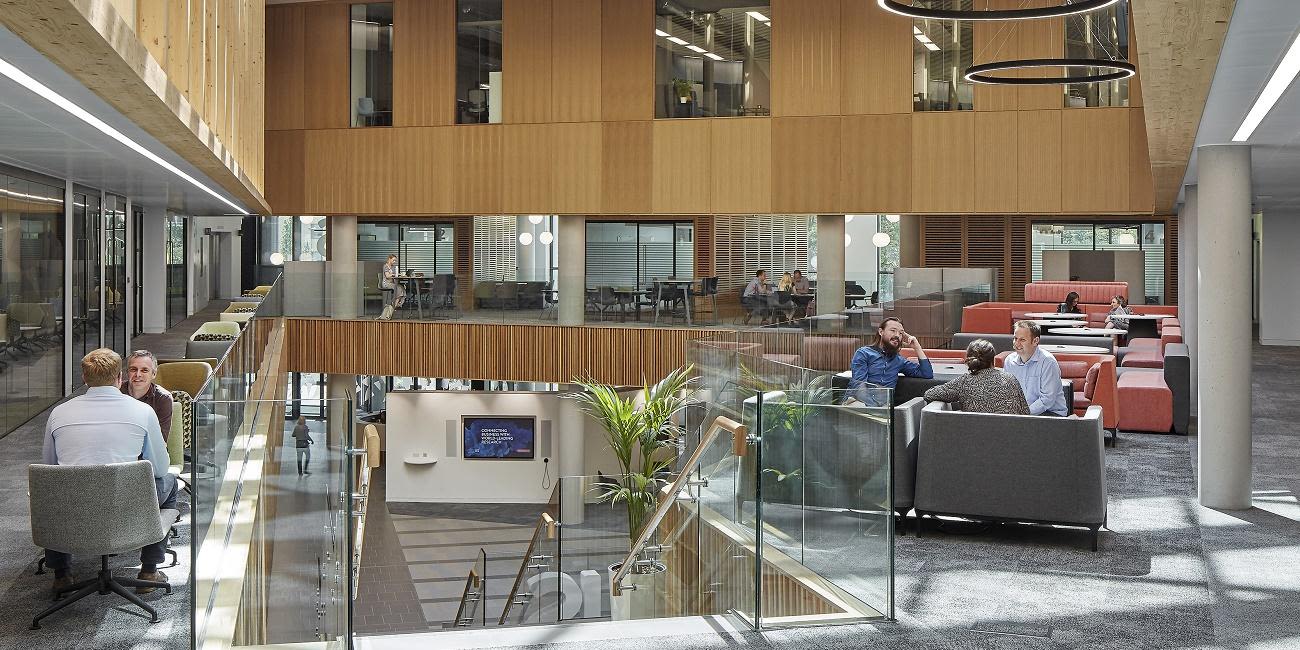 Nexus collaboration space.
Nexus collaboration space.
We are attracting the brightest and best entrepreneurs to establish their businesses here, innovate with us, and tackle the most intractable global societal challenges.
The city and its region offers a strong proposition to budding entrepreneurs. According to research carried out by the Centre for Economics and Business Research, Leeds is one of the most attractive cities in the UK to set up a business, benefitting from a young and dynamic workforce, and an international student community. It's also one of the UK's largest cities and well connected by road, rail and air. 
By taking part in MIT REAP, Leeds is underlining its ambition to make the city and the region synonymous with innovation; to be a place recognised for supporting entrepreneurs to start and grow a business, where those with the most inspiring ideas can solve societal problems.
Initiatives like Nexus, our innovation hub, are instrumental in helping organisations to achieve such an innovation-driven entrepreneurship (IDE), an approach the MIT REAP is championing.
Nexus is home to a thriving community of innovators all benefiting from seamless access to the University's research expertise, and backed by innovative support networks and business advisory services. 
Support includes access to the University's expertise and capabilities to improve innovation and productivity; accessing and developing talent through university internships and placements leadership and training and continued professional development. Nexus also provides businesses with access to specialist service providers, investors, mentors, business advisers and networking opportunities with other entrepreneurs.
Dr Martin Stow, Director of Nexus said: "We're delighted to welcome our global counterparts to Nexus as part of this milestone event for Leeds. I have been truly inspired by the work of MIT, who are the world leader for industry and academia collaboration to innovate and accelerate business growth. This is the culture we are driving at Nexus and we're looking forward to sharing some of our early successes and innovations with our international guests."
Sharing ideas and best practice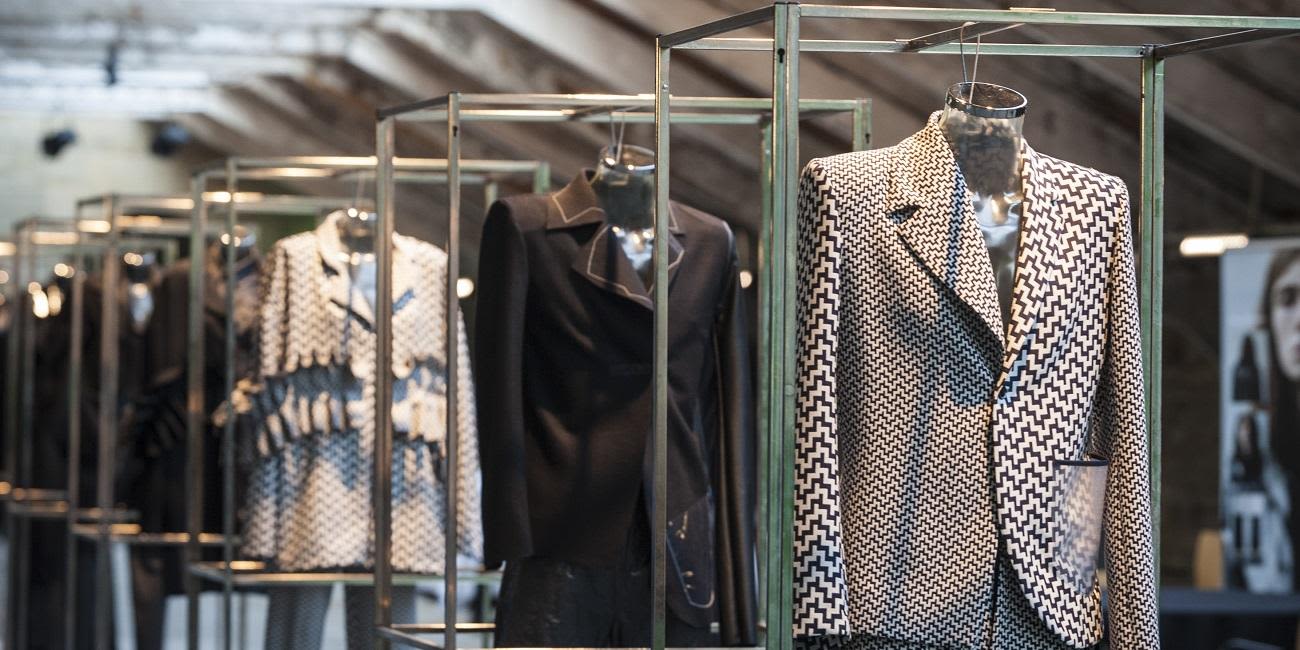 'New Heritage' cloth project, one of the collaborations emerging from Future Fashion Factory.
'New Heritage' cloth project, one of the collaborations emerging from Future Fashion Factory.
As part of the visit, international delegates will go on a series of inspiring innovation-driven ecosystem tours to see how the city and city region champions entrepreneurship. 
One of the tours will focus on creative industries and include a visit to the textile specialist AW Hainsworth, an industry partner in the collaborative research programme Future Fashion Factory, a UKRI-funded Industrial Strategy Challenge Fund award.
Delegates will see how the programme brings together fashion designers, supply chain manufacturers, retailers and researchers to address industry-defined unmet needs. The Yorkshire textile industry produces some of the world's finest quality fabric and supplies many of the best known luxury fashion labels including Prada, Chanel, Erdem and Burberry. Using artificial intelligence, researchers are currently developing new ways to select the right colours and design features for fabrics destined for international markets, and immersive technology experts are digitising the tactile properties of fabrics and garments so that their touch feel can be accurately communicated to customers over the internet.  
Another tour focusing on Healthcare Technologies will provide delegates with insights into the unique and influential health innovation ecosystem in the Leeds and the city region.  The region's reputation for excellence in medtech research and innovation is complemented by leading translational capability and a strong industry base.  Delegates will meet with medical device and digital health entrepreneurs from different backgrounds, many of whom have founded their own companies and commercialised healthcare technologies. They will have the opportunity to hear about the things that inspired and motivated the entrepreneurs, the interventions that have helped them progress and the barriers and challenges they have faced during their entrepreneurial journeys.  
Examples of innovation enablers, who have worked closely with the entrepreneurs will also be available to talk about their experiences of different interventions. These include the Yorkshire and Humber Academic Health Science Network, the National Medical Technologies Innovation and Knowledge Centre led by the University of Leeds and the University of Leeds-led Grow MedTech programme, a consortium of 6 regional universities who are co-developing approaches to de-risking technologies to build the confidence of investors to invest in their further development.   
Other tours include Future Mobility which will demonstrate how Leeds is supporting innovations in transport through immersive technology, modelling and simulators; and Financial Technology where delegates will hear from start-ups and scale-ups who are based in Leeds - one of the main FinTech hubs in the UK.
Watch a one-minute video highlighting some of the strengths showcased in the ecosystem tours:
Sector-leading commercialisation success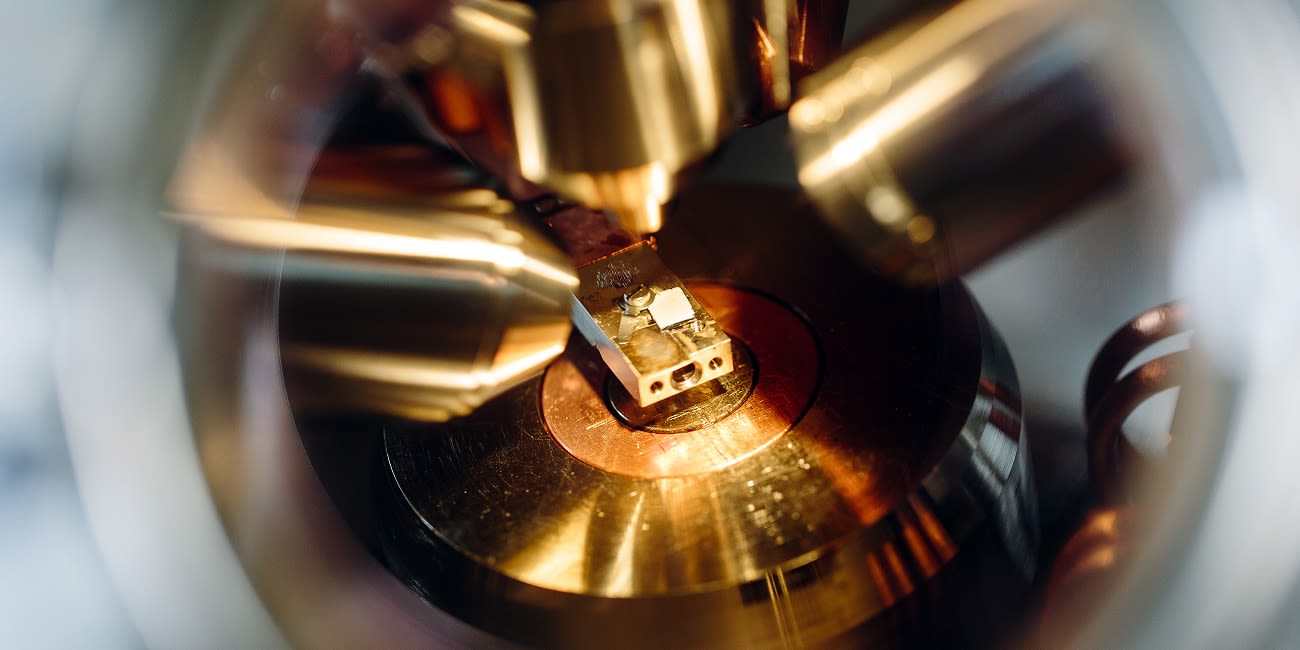 A close-up of one of the facilities in the University's Bragg Centre.
A close-up of one of the facilities in the University's Bragg Centre.
With more than 450 patents in our portfolio, six of our companies listed on the Alternative Investment Market (AIM) and around 1,000 people employed in our spin-outs, the University's commercialisation credentials are among the best in the sector. We offer the expertise and support to transform research into commercial success. Our innovative spin-out companies cover a range of specialisms from carbon capture to dental care, geological consultancy to water conservation.
Tracsis, a transport software company is one of a number of companies to have joined the growing community of spin-outs and start-ups at Nexus. Another new recruit is vet-tech start-up, VET-AI which creates solutions to support pets and their owners, giving them access to affordable and convenient care when their pets need it most. 
Paul Hallett, co-founder of Vet-AI said: "Nexus is the best place to grow a tech business in the region because it bridges the important gap between vision, industry and academic validation with University of Leeds. With Nexus, we are able to take our technology and gain the required support to turn it into a global business."
Supporting the entrepreneurs of tomorrow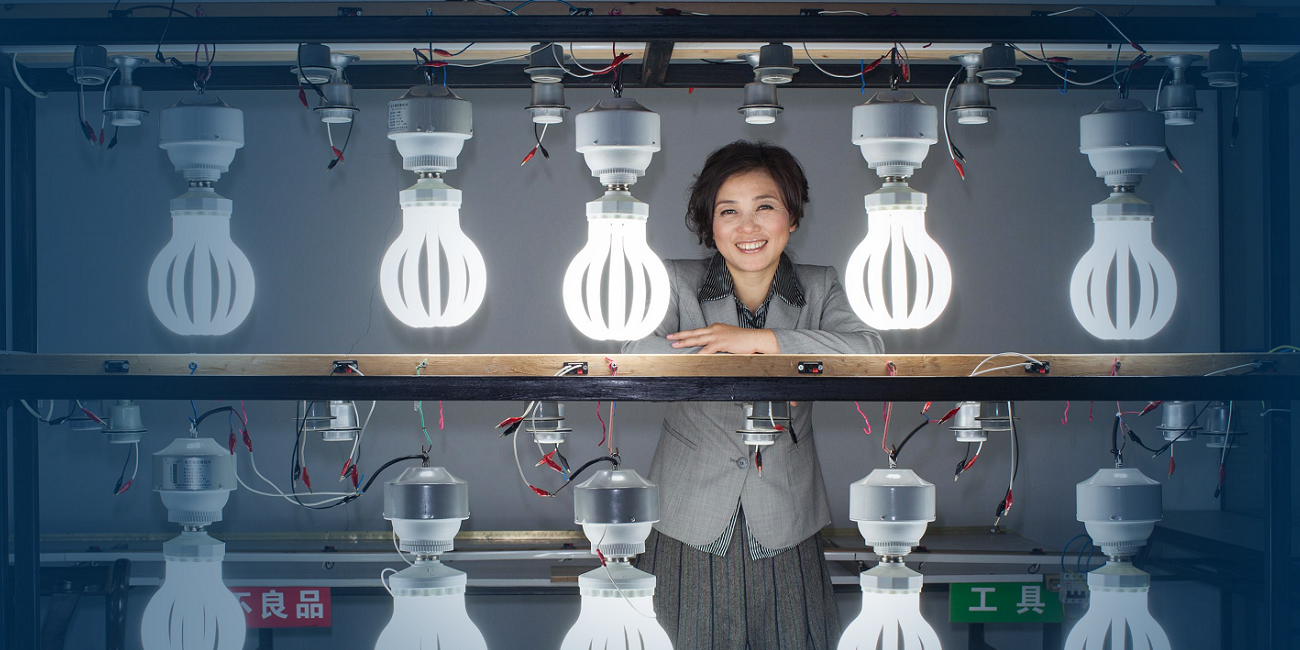 Recognising that many of our students have the creativity and ambition to become entrepreneurs, we offer SPARK, a dedicated start-up service for students and recent graduates. The scheme offers specialist enterprise workshops, on-campus incubator space, enterprise scholarships, funding grants and an annual business plan competition with prizes of up to £3,000 for entrepreneurial students. 
One of the companies to benefit from SPARK is Synap, a training system created by Leeds graduates James Gupta and Omair Vaiyani. They developed a mobile app into a learning platform and secured a partnership with Oxford University Press to offer medical revision content to medical students and doctors. 
On an international level, the University is delivering an online executive course to female entrepreneurs worldwide. Goldman Sachs 10,000 Women is a global initiative that fosters economic growth by providing female entrepreneurs with a business and management education, mentoring and networking, and access to capital. To date, the programme has reached thousands of women from over 56 countries, with graduates from scheme reporting immediate and sustained business growth. 
Professor Lisa Roberts said: "We can be proud of our track record in innovation, but we want to now create a step change in how we support innovation and commercialisation. Our ambition is to play a pivotal role not only in the city and region, but to support Leeds in competing on a global scale. We are attracting the brightest and best entrepreneurs to establish their businesses here, innovate with us, and tackle the most intractable global societal challenges. At the same time, we are supporting our researchers, providing them with the skills to innovate and work with business."
The Leeds team in the MIT REAP programme includes leaders from the University of Leeds and Nexus, KPMG, Arup, Leeds City Council, the Leeds City Region Enterprise Partnership (LEP) and West Yorkshire Combined Authority, Leeds Academic Health Partnership, Monroe K and entrepreneurs Adam Beaumont, David Aspin and Ben Ziff.