Meet parkrun's Chief Operating Officer
Tom Williams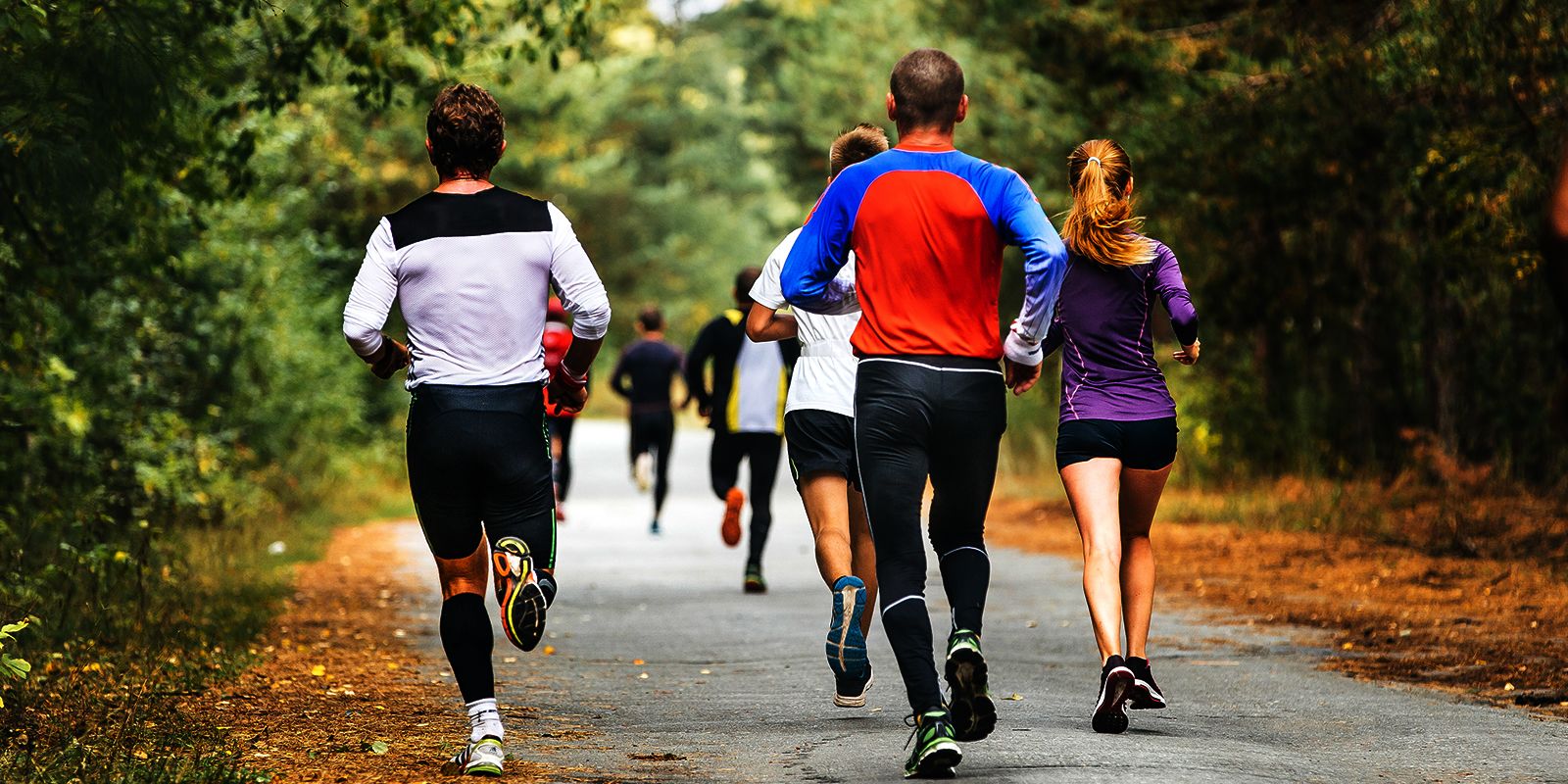 On 9 November we welcomed Tom Williams, Chief Operating Officer (COO) of parkrun, to the Business School to talk to alumni, regional businesses, students, and staff about the challenges of managing an international organisation through a period of significant change.

Here we share some of the insights from the evening, part of the Corporate Wisdom event series, including his experiences of leading a global volunteer workforce and how they are planning for continued success in the future.

In a world of global pandemics, climate crises, and geo-political unrest, managing a global brand has never been more challenging.
Can you tell us more about parkrun?
Parkruns are free, weekly, community events all around the world where people can either run or walk a 5km route. Chances are, if you visit a local park on a Saturday morning, especially in the UK, you'll see hundreds of people taking part. There are also junior parkrun events in the UK, Ireland, and Australia, where children aged 4-14 can walk or run 2km.
Our events are free of charge to participants and delivered locally by volunteers. As a UK-based charity, our income is spread across sponsorship, grant funding, and retail. 
We currently have 49 staff around the world, with events in 2,200 locations across 22 countries, and 8 million registered people, with around 300,000 taking part per week.
What makes parkrun so unique?
It's designed to be a positive, welcoming, and inclusive experience where there is no time limit and no one finishes last. What makes it unique is the team of hundreds of thousands of volunteers around the world who help to make it happen.
We now know that walking and exercise contribute hugely to our mental health and we believe parkrun offers so much more than just a way to keep fit. There are, for example, now over 1,500 GP practices in the UK who will prescribe parkrun to their patients, because of the benefits it brings.
How did you come to work for parkrun?
In 2007, I was a lecturer in Sport and Exercise Science at the University of Leeds and decided to help start the local Woodhouse Moor parkrun. At the time it was only the 4th parkrun in the world and the 1st outside London. 
In 2011, I decided to leave my role at the University to work full-time for parkrun. Initially, I worked purely as a volunteer. I just felt so passionate about what parkrun was trying to achieve that I just knew I needed to be a part of it. In time I became a full-time employee and today I'm COO and responsible for global development strategy and all operational processes across existing parkrun territories.
Looking back on 2011 it seems like such a huge risk to take, but I've never looked back. It was one of the best and most defining decisions of my life.
How important are your team of volunteers?
We couldn't do what we've done without our volunteers and their passion is really inspiring. Our volunteers help organise our events, from setting up the route and giving the briefing at the start – to collecting the tokens and scanning the barcodes at the finish – and much more! 
What we realised quite early on is that people derive a huge amount of joy and value from volunteering. And that the opportunities we were offering for volunteering and the benefits that it brings were just as valuable as the opportunity for taking part and getting exercise.
In fact, we now look to engineer additional volunteer roles into our event delivery model rather than removing them through automation.
What's next for parkrun?
Our focus is on being a global organisation. We already have parkruns all across the world, but currently most of our events are in the UK, Ireland and South Africa. Our focus is on how we can structure ourselves to become truly global. 
Vital to that growth is simplifying and centralising our processes such that we can deliver many more thousands of events per week, across increasingly diverse communities, whilst ensuring the quality of the parkrunner experience and our ability to keep parkrun free forever.
What is the secret behind parkrun's growth?
We've never been afraid to take risks. If we had stopped to think and consider some of the obstacles we were going to face then we never would have grown the way we have. You have to balance risks, but you have to be brave and say "let's just do this and see what happens".
Central to this ethos was that we initially disconnected our growth from our costs. If we'd been overly concerned with our bottom line then we never would have taken the chances we did to expand. 
What is the highlight from your time at parkrun?
A few years ago, we launched prison parkruns. This took an unbelievable amount of work and effort from everybody involved but has been an amazing success. 
We have a great working relationship with HM Prison Service and they saw early on the benefit that these events could bring and have been really supportive in making this happen.  
We believe that people deserve a second chance and an opportunity for rehabilitation. Our events help build community, as well as give people – both participants and volunteers – real confidence and a sense of purpose. 
Since the first prison-based event in 2017, 37 more parkruns have now been established on custodial estates in the UK, Australia, and Ireland, with around 7,000 people completing the 5km and almost 2,000 volunteers.
What do you wish you'd done differently?
I wouldn't do a single thing differently. We have made some decisions that weren't right in hindsight, but which I think were probably the right decision at the time, based on the information we had. 
What we've always done well is believe in our intuition and believe in the courage of our convictions. We don't second guess ourselves. 
Keep an eye out for future events and view the photos from the evening here.