Leeds International Piano Competition 2021
The Leeds International Piano Competition - one of the foremost classical music competitions in the world – has begun. Sixteen cities around the world – including New York, Berlin and Seoul - will host the virtual first round, with 62 pianists from 28 countries competing.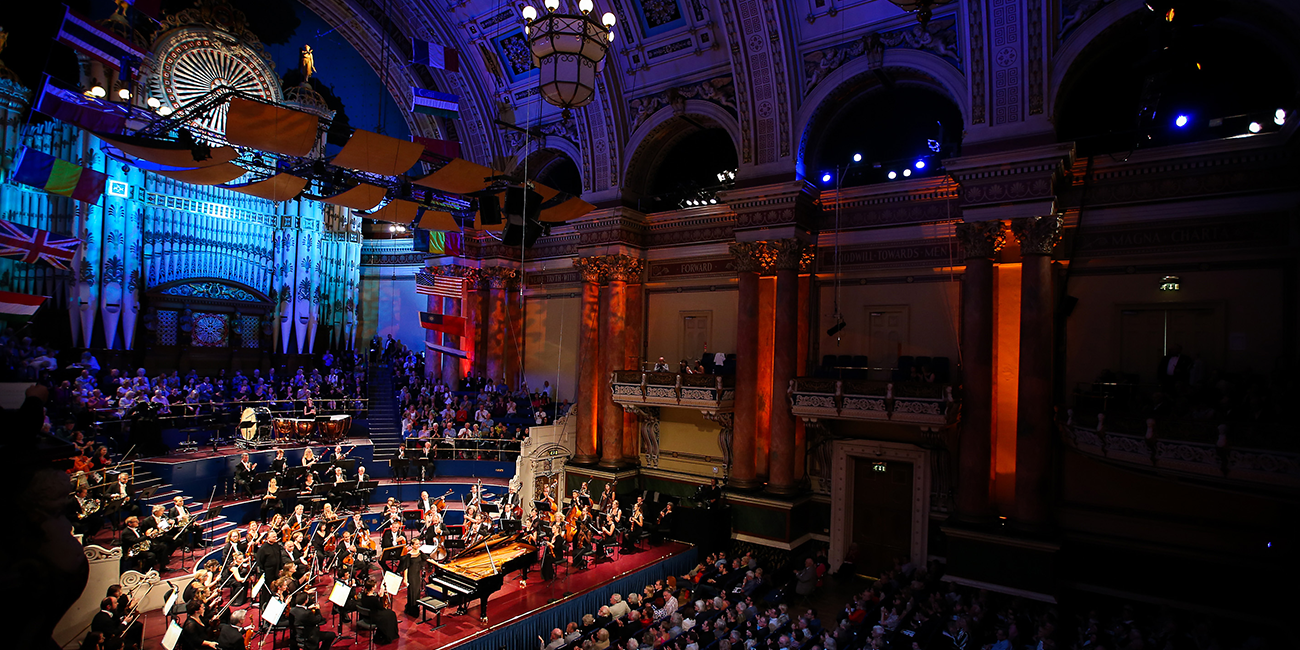 Final of the Leeds International Piano Competition at Leeds Town Hall.
Final of the Leeds International Piano Competition at Leeds Town Hall.
The jury will observe the competitors remotely, with audiences able to enjoy performances this summer.
Restrictions imposed by the coronavirus pandemic, including a ban on international travel, have seen the competition creatively adapt its approach to early performances and increase its worldwide reach. Twenty-four pianists will then be invited to Leeds for the final stages of the competition from 8–18 September, when their performances will be shared live and online via medici.tv, the world's premier source for streaming classical music.
International collaboration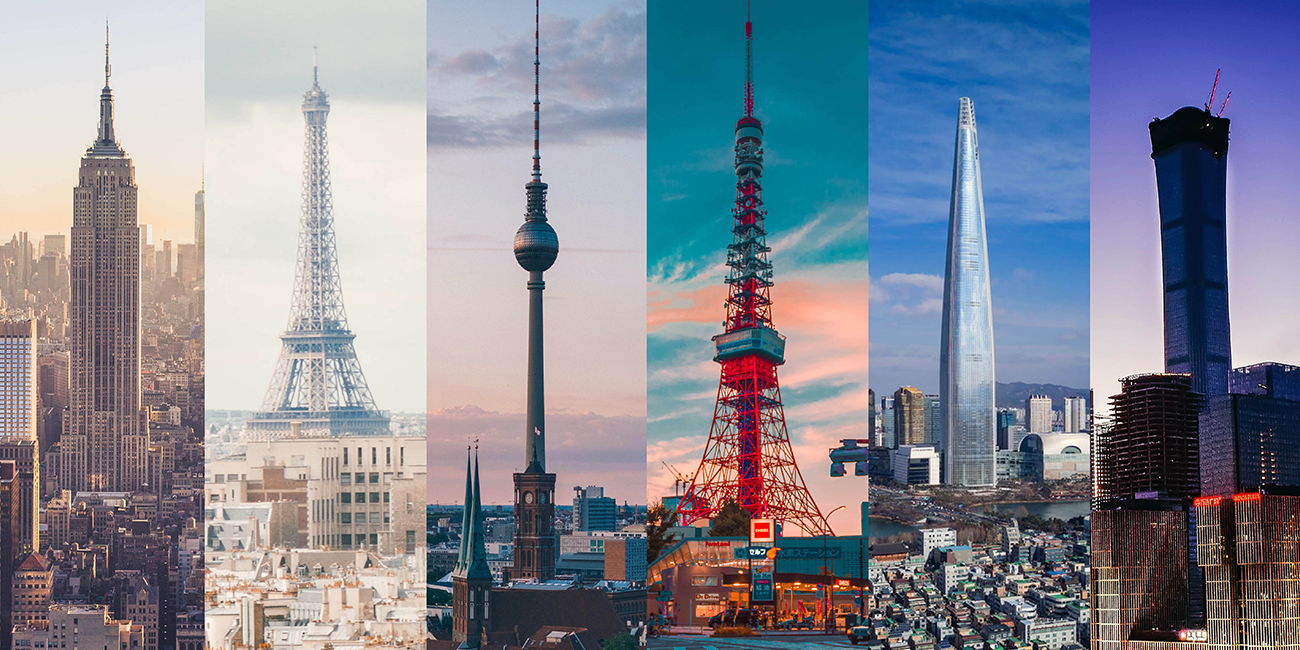 The University is hugely proud of its partnership with "The Leeds" - as it is fondly known - and has played a vital role in the globally-renowned competition since it began in 1963.
Professor Frank Finlay, Dean of Cultural Engagement at the University, said: 
"At a time of great uncertainty and challenge, including for the arts and live performance, it is wonderful to have this model of excellence as a focus for what can be achieved and for our hopes for the future. We have worked closely with the Competition to create and renew partnerships with universities and other cultural organisations around the world to ensure that the event forges ahead.
"As a global university, international collaboration is at the heart of our work - and of our new University strategy Universal Values, Global Change - and we are excited by the opportunities presented to us by this prestigious, world-class competition."
More competitors than ever before applied to take part in this year's competition. The pre-selection jury was chaired by Artistic Director of The Leeds, Adam Gatehouse. 
He said: 
"In a year which has been so dark and difficult for performing artists everywhere, we are thrilled to provide a beacon of hope to this important group of young aspiring pianists, and enable The Leeds to go ahead as planned for its 20th edition in 2021.
"We have bent over backwards to ensure that all 62 competitors for this First Round can perform in the best possible conditions, in wonderful halls and on Steinway Model D pianos, and without having to travel more than is absolutely necessary or permitted. In this way they can give of their best as they would in a live situation.
"We are also delighted to spearhead a new way of approaching this International First Round, dramatically expanding our reach and presence globally, reducing our carbon footprint, and enabling our international Jury to view and judge remotely."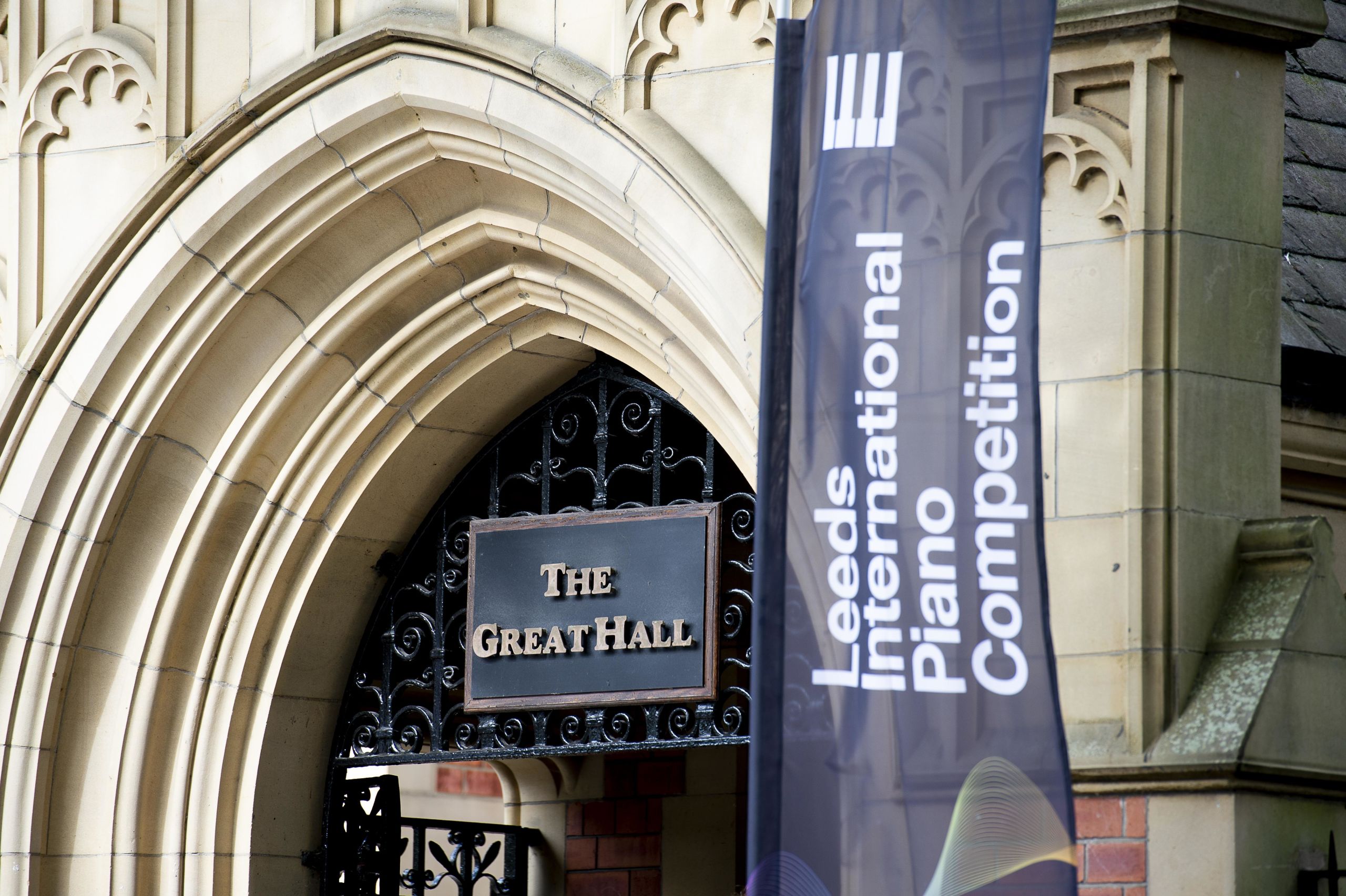 This expanded reach into cities across the world is echoed by a renewed focus to expand regionally and nationally, and to emphasise access and inclusion. This year, more people than ever - including Leeds students - can benefit from the competition.
Five new, paid internships are on offer, providing hugely valuable opportunities to students in core roles across the competition - in digital communications, project management, campaigns, administration, and learning and engagement. Five shorter-term paid intern roles include work with digital media liaison, production and marketing.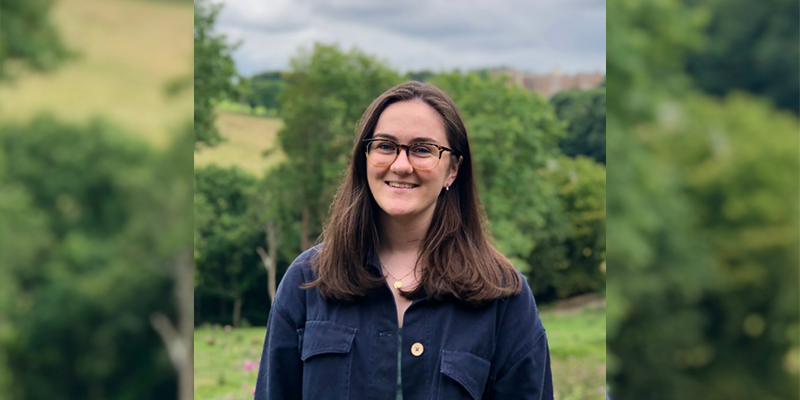 Lydia Hutton, an undergraduate student on the Music and Music Psychology MArts course, has recently begun her role as Marketing Assistant for the competition.  She said:
"Having the opportunity to become part of the team here at The Leeds has been such a wonderful experience. Being able to gain practical experience in such a professional and prestigious organisation has enabled me to develop my skills within marketing, communications and so much more, that will no doubt aid me in my future career within the field!"
Opportunities for students to volunteer at the Competition this September will be advertised in the summer term and will include roles in artistic production, event management, backstage liaison, impact evaluation and community engagement.
Leeds Piano Trail: Growing Stronger Together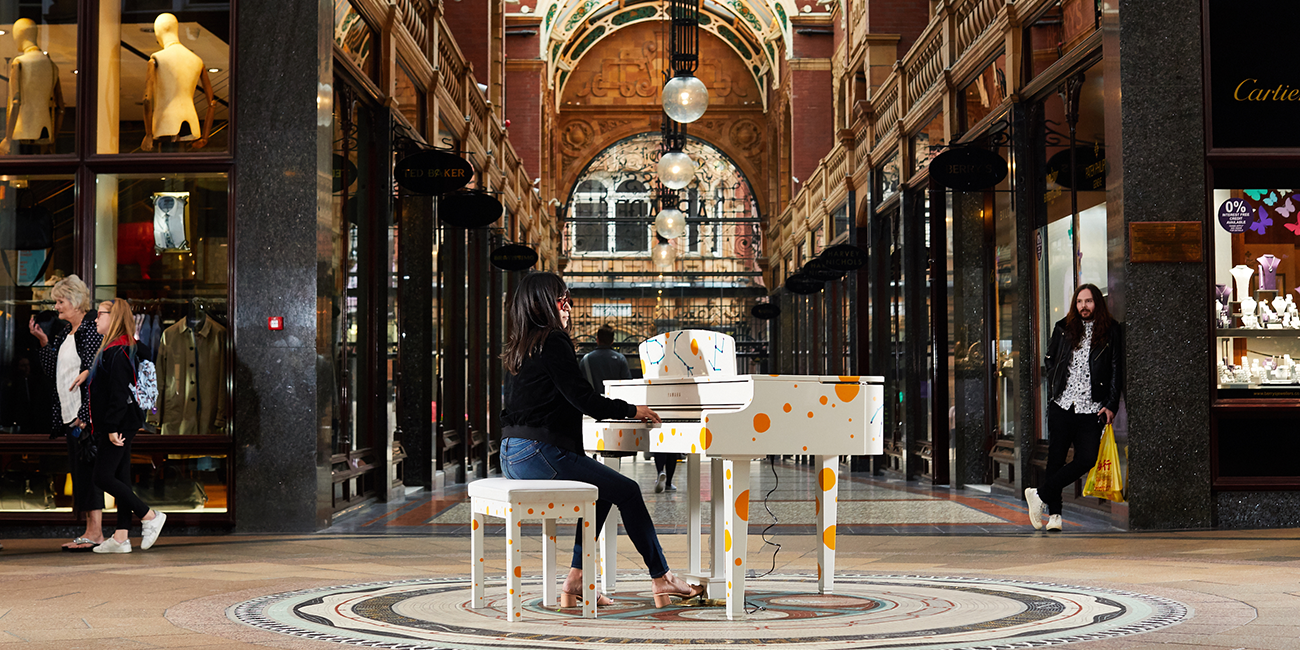 The Leeds Piano Trail - now a fixture in the cultural life of the city - will this year feature pianos transformed into artworks by five community groups in Leeds and five local artists.
The ten pianos will all be playable and positioned around the city so that they are accessible to members of the public. 
The Leeds will be working with LeedsBID for the second time, following the success of their partnership to bring the Leeds Piano Trail to life in 2018.   The community groups taking part are Citizens Advice Leeds, Leeds Mind, Getaway Girls, Leeds Allotment Federation and Age UK. 
The pianos will be accompanied by sculptures - some of them interactive - produced from recycled pianos by artists' collective Pianodrome, based in Edinburgh. 
Exploring the theme of 'Growing Stronger Together', the pianos and scultures will be dotted around the city in public spaces for people of all ages to get involved and enjoy a programme of events from 4 September.
Professor Finlay added: "The arts will play an important role in society as we recover from the pandemic. The trail is a wonderful opportunity not only to support and employ artists but also to link up communities, re-animate public spaces and create a lasting legacy. The city of Leeds is a significant centre for the arts with an increasingly bright future ahead, including Leeds 2023 – a year-long festival of culture." 
The trail will be accompanied by a vibrant programme of piano-related events, including live and online performances and activities in collaboration with the nominated community groups. For the 2018 competition, more than 300,000 people attended events and engaged with the trail.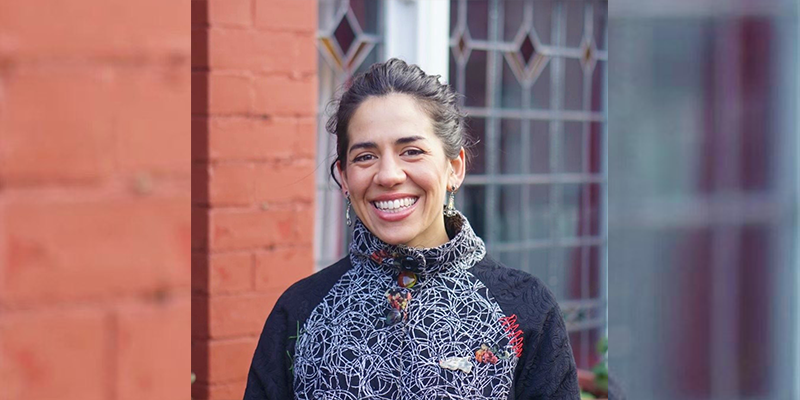 Rosie Vohra is one of the local artists taking part. A member of Assembly House Studios and a co-founder of the Precious Art Collective in Leeds, her work celebrates the transient nature of found imagery. 
She said:
"Each step of this project is going to reveal such exciting possibilities. From receiving the piano, to responding to one of the incredible sculptures, to working with a Leeds-based community group in designing their own piano, and finally to the installation. It is a wonderfully collaborative venture!"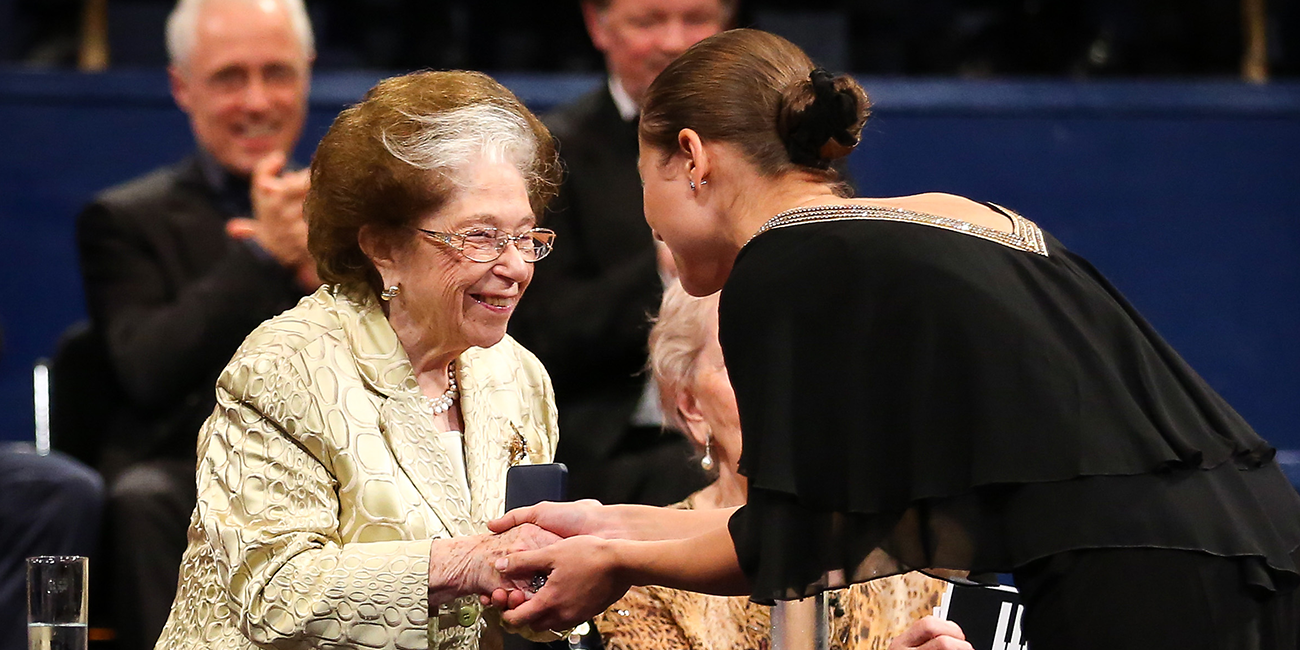 This is the first time the competition will take place without its co-founder and President Emeritus, Dame Fanny Waterman, who passed away in December. Dame Fanny started the Leeds in 1963 and remained its Chair and Artistic Director until her retirement in 2015, aged 95.
Professor Simone Buitendijk, University Vice-Chancellor and piano competition trustee said:  
"We were very sad to hear of the death of Dame Fanny Waterman, a long-standing friend and honorary graduate of the University.   
The reputation and reach of the Leeds International Piano Competition are testament to her vision, drive and single-minded pursuit of excellence, and we salute her remarkable achievement.
"Her wonderful archive is a fitting legacy that will inspire people for years to come."
Dame Fanny generously donated her archive to the University Library's Special Collections in 2018. It includes correspondence and unique manuscripts from composer Benjamin Britten, photograph albums and visitor books, as well as minutes from the very first meeting of the committee and recordings of performances. It offers fascinating insights into the development of the cultural life of Leeds over a period of half a century.
For more information about this year's competition, please visit the Leeds International Piano Competition website.