Knowledge Equity Network
Imagine a world in which human knowledge is shared more equitably, unhindered by barriers of cost, time or national borders.
Just think what could be achieved by marshalling the latest ground-breaking research and offering research-led, challenge-focused education at scale, as part of a global effort to meet – and solve – the biggest challenges facing our planet.
This change is desperately needed and long overdue. Now is the time for action, not just words.
Join Us
We are keen to engage with senior leaders from Higher Education Institutions, with policy makers, funders and publishers who share this vision for fair and equitable access to knowledge.
If you want to hear more about the Knowledge Equity Network and to join this exciting initiative, please contact:
Knowledge Equity at Leeds
As a values-driven institution, the University of Leeds is committed to making a difference in the world by increasing access to knowledge and by working collaboratively to tackle inequalities, benefit society and drive change. The Knowledge Equity Network will drive this important work.
Our planet faces unprecedented challenges including climate change, economic instability, inequality, poverty, and forced population displacements that threaten the health and wellbeing of the population.
Higher Education is at the forefront of addressing these profound problems. To do so effectively, we need to build a collaborative community across institutions, individuals and nations.

We need to act intentionally to change the way we share knowledge and make the most meaningful impact. Sharing our research outputs, educational resources and related practices openly is now a necessity to accelerate our response to the Sustainable Development Goals, and to create a fairer and better world.
In order to realise this aspiration, we will adopt open and collaborative practices of knowledge creation and dissemination with our staff, our students, and the local and global communities that we serve.
We will foster a new culture where equity, diversity, inclusiveness, collaboration and openness are paramount, in partnership with a wide range of institutions, organisations and individuals across the world.
We cannot do this on our own. We can only achieve the maximum positive impact in this global movement for knowledge equity by working with you, in a collaborative partnership of engaged individuals and institutions.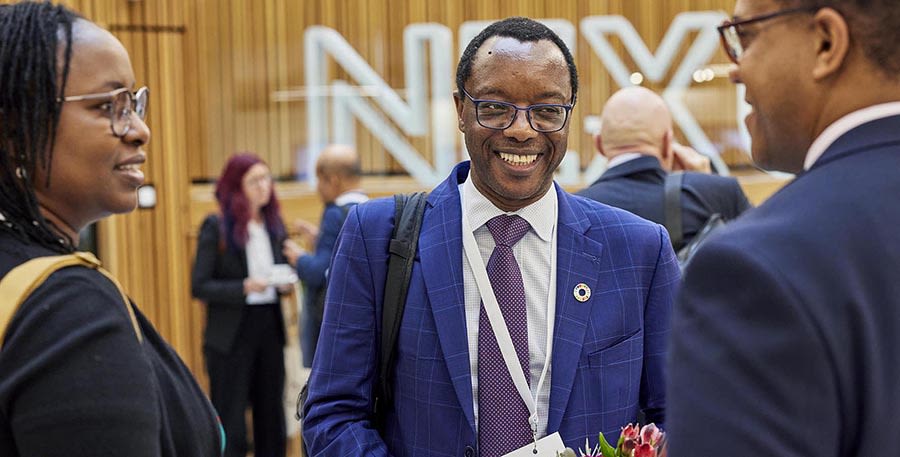 A Global Declaration on Knowledge Equity
This Declaration sets the intention for achieving knowledge equity through the collaboration of a diverse network spanning virtual and physical spaces.
The University will facilitate a mutually agreeable process of engagement with our partners and key signatories of the Declaration. Together, we will engage in the open exchange of best practices and strategies to achieve the goals of the Declaration.
The Knowledge Equity Network will set up regular opportunities to convene through forums and discussions to advance and monitor progress, working towards openness as a global community.
The Knowledge Equity Network will mainstream openness accessibly and inclusively amongst learners, educators, researchers, institutions and organisations that are equally committed to the fundamental principle of knowledge equity.
Through the development and enactment of a global Declaration on Knowledge Equity, we will capture our collective commitment and aspirations to reduce inequalities through increased access to knowledge.