Spotlight: Jayanti Bhattacharya
(MA Advertising and Marketing, 2002)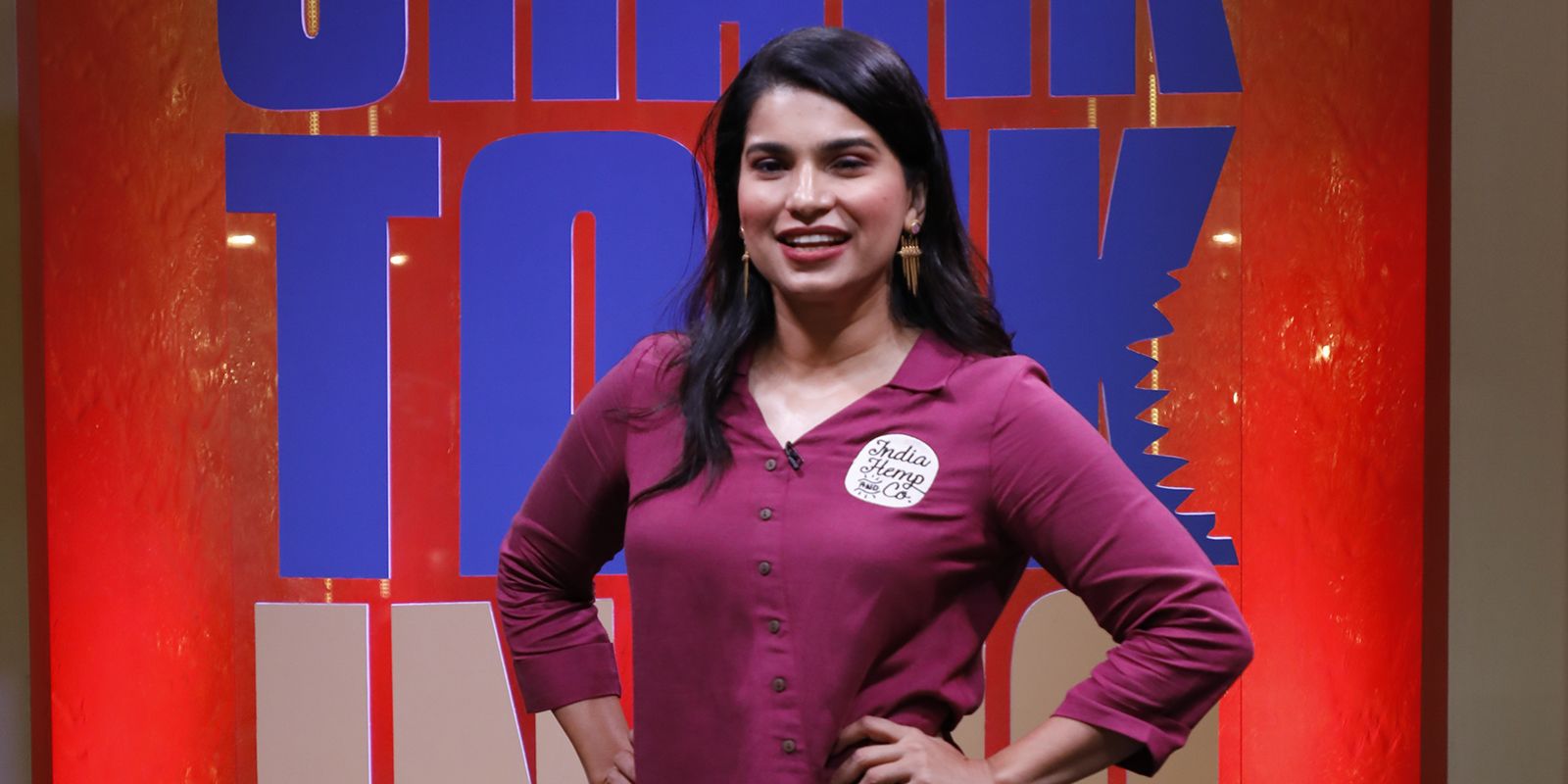 Jayanti Bhattacharya is the co-founder of India Hemp and Co. – a leading sustainable hemp company with offices in Bangalore and Barcelona. Jayanti created the company with the purpose of building a greener and more sustainable world.
The company was awarded the Hemp Nutraceutical Company of the year 2021-2022 and was the first hemp company worldwide to be aired on Shark Tank.
Can you tell us about your career so far?
I started my career in 2002 with Ogilvy and Mather in India, the year I graduated from Leeds. This was the most exciting part of my corporate life as I worked on the Hutchison Essar (Vodafone) account. Hutch was launching their service in India and the creativity behind the brand was inspiring.
I then went on to work as a communications writer with Education Testing Service, France and then in 2006, I moved to Goa and ran a restaurant for a year – this was definitely the toughest job I had!
After that I worked as a corporate communications consultant for a tech and bio enzyme company and in 2012, I co-founded my first business TLB – The Leather Boutique - a premium leather store in Bangalore.
Then most recently in December 2019 I co-founded India Hemp and Co. - India's first sustainable hemp company to make nutritional, sustainable, hemp-based food products. We are currently incubated at IIM Bangalore, India's leading institute of management education and research.
What were the highs and lows along the way?
I believe that people thrive when inspired. I landed the best job I could right after graduation and that helped keep the bar high. With every job came a unique set of challenges, but with every job, I also developed a unique set of skills.
Retail with The Leather Boutique was challenging as the hours would get very long and work was demanding.
With my current company India Hemp and Co. I am very thankful to be incubated at IIMB. Being a part of an accelerator programme really helps early-stage companies stay on track and grow in the right direction.
What advice do you have for students and alumni wishing to set up their own enterprise?
Entrepreneurship is addictive and unpredictable, and with the right mindset and a 'stomach of steel', there's not much that can throw you off. But entrepreneurship is tough and it's not for everyone. You need to be able to ride the highs and lows with equal stability.
Say 'yes' to things that come your way – it's amazing how the world can open up.
What are your best memories of your time at Leeds?
I remember the people I met and the lifelong friendships that formed along the way. I am in touch with all of my friends from Leeds and the Business School, many of whom have visited me in India.
How has your experience at the Business School helped you in your work?
A master's in Advertising and Marketing from Leeds definitely gave me an edge and helped me begin my career with the right company. Leeds was a melting pot of cultures and it really helped me to learn to work with and collaborate with people from different backgrounds.
I was the Business School student representative for my programme and it was a role I took very seriously, and was an opportunity that helped shape my personality and build my confidence.
What are your ambitions for the future?
Our company India Hemp and Co. has grown from strength to strength and today it is one of the top three hemp companies in India, according to Forbes.
We were lucky to be on Shark Tank India Season One – which gave us a huge platform to reach more people and educate them on the benefits of hemp.
As a sustainable company, we consciously work towards the UN's Sustainable Development Goals. We are actively looking for an investment as we ready ourselves to get into the medicinal side of hemp.