Forecasting a safer future
Helping predict weather and protect people
in some of the most vulnerable places on Earth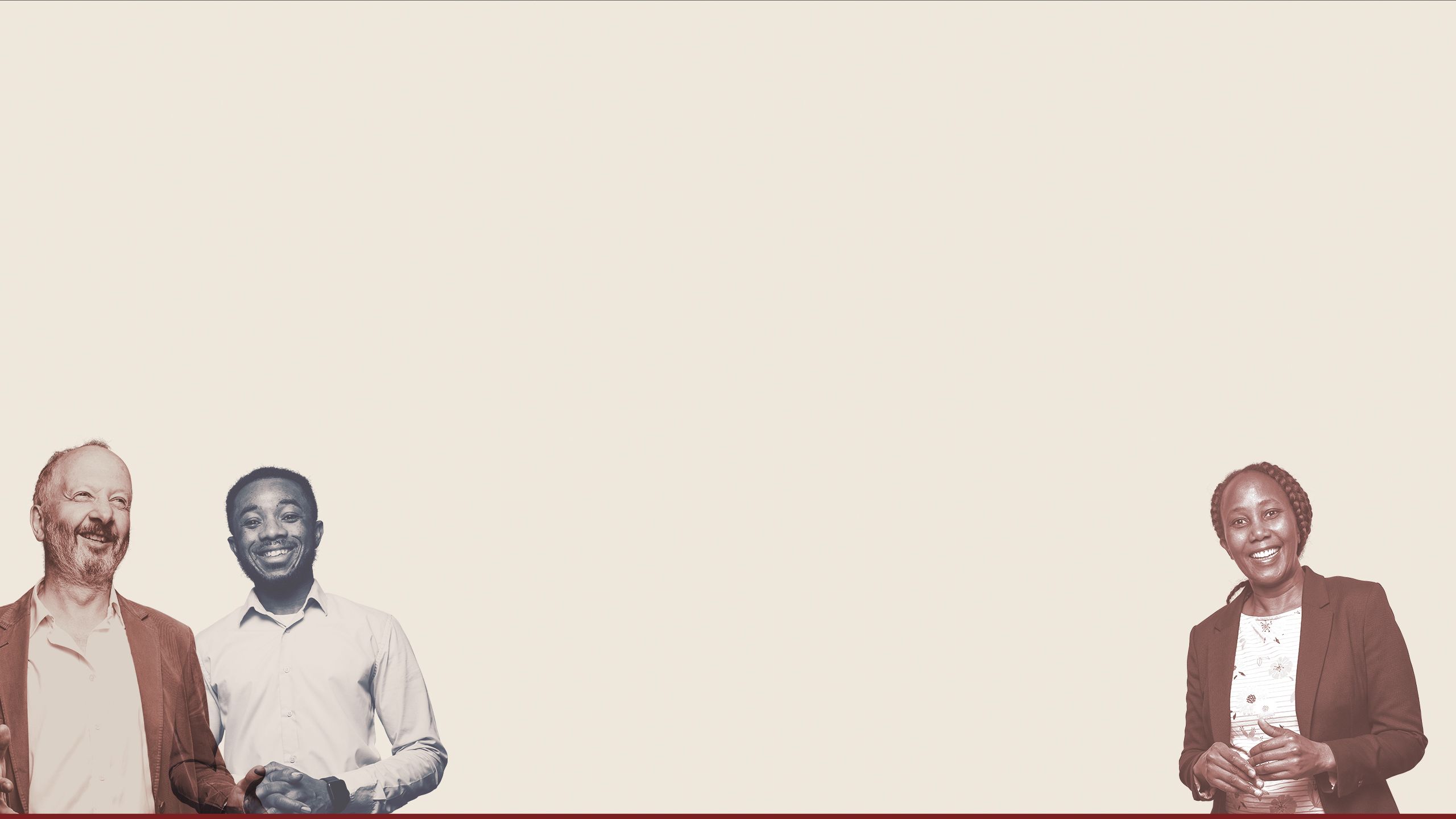 Left to right: Doug Parker, Michael Baidu and Hellen Msemo
Left to right: Doug Parker, Michael Baidu and Hellen Msemo
Accurately predicting the weather in many parts of the world remains a difficult proposition – often at the expense of lives, livestock and livelihoods. Professor Doug Parker and his fellow meteorologists at Leeds won't rest until everywhere has the advantage of early warnings.
A typhoon makes landfall. Unable to move to shelter in time, hundreds are left dead, many thousands more homeless. Elsewhere, flooding wreaks havoc, destroying crops in hours.
It's an all-too familiar story in tropical nations vulnerable to extreme weather. According to the World Meteorological Organization (WMO), 79 per cent of worldwide disasters between 1970 and 2019 involved weather, water and climate-related hazards.
But what if we could do more to predict tropical weather? To help communities steel themselves and mitigate humanitarian catastrophes?
These are the kind of questions that drive Doug.
As a professor at Leeds, he plays a key role in efforts to improve weather forecasting, develop climate predictions and provide greater protection to the millions living in regions most exposed to high-impact weather.
The answers Doug and his peers are coming up with are saving lives all over the planet.
Developing more accurate, reliable methods of weather forecasting can – and does – save lives.
"Tropical weather processes are very different," Doug explained.
"In the tropics, the sun has a greater influence than the Earth's rotation. But science has historically been funded and conducted in the Northern Hemisphere, so forecasting models weren't geared towards that."
It's not just a matter of predictions, though. In Africa, the geographical focus of most of Doug's work, almost half the population has no access to a weather forecast – making it impossible for people to make potentially lifesaving decisions.
That's a dangerous problem in a continent where there have been 1,695 weather, water and climate-related disasters over the last 50 years, involving 731,747 deaths and economic losses of $38.5bn.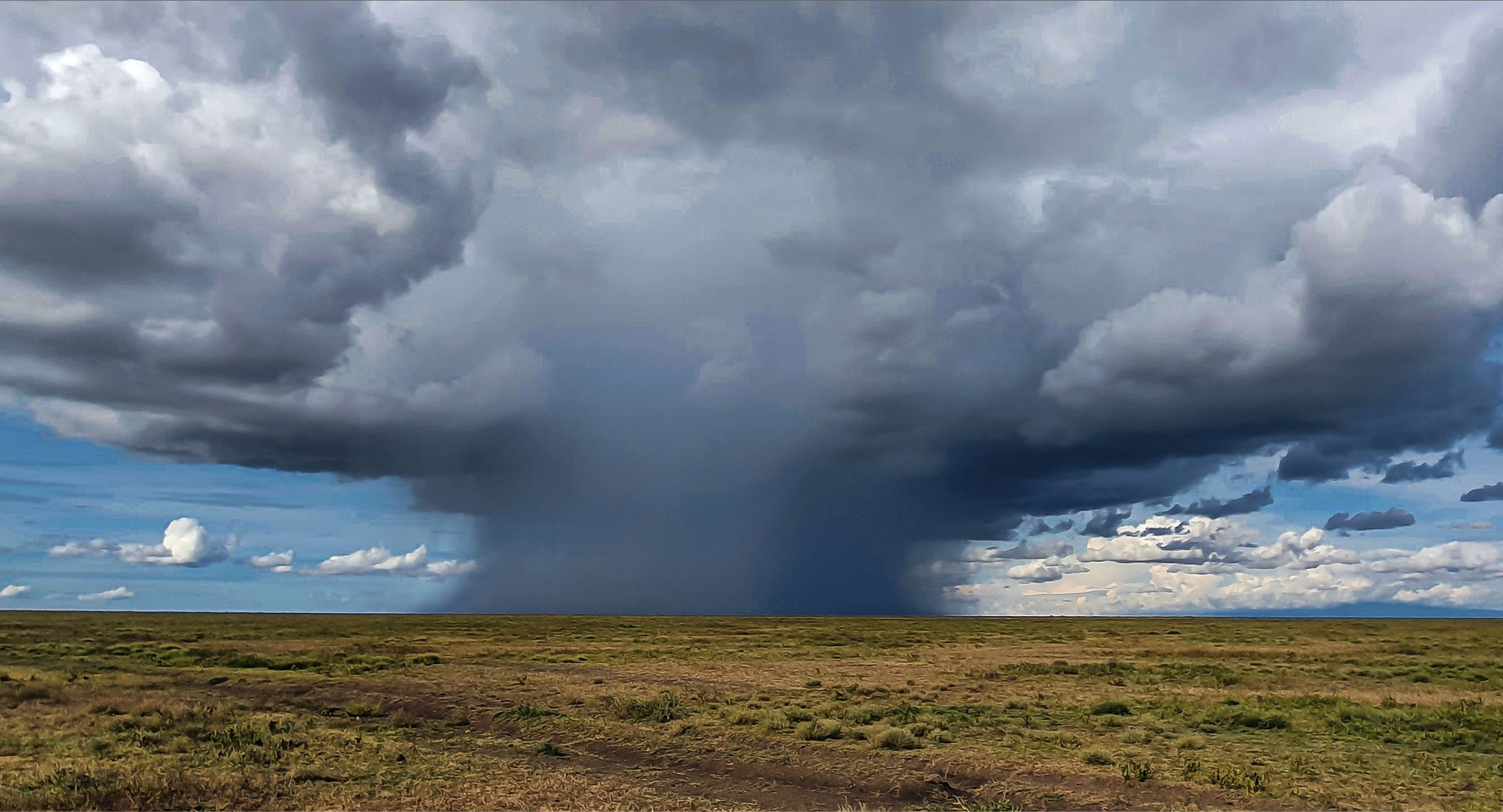 Doug and his peers are working hard to improve the situation.
The Institute for Climate and Atmospheric Science has become one of the largest research centres in the world. In 2016, the University established the Priestley International Centre for Climate to bring varied expertise together. And Leeds is home to the renowned National Centre for Atmospheric Science, where Doug is employed.
But while Leeds may be his base, Doug makes regular visits to Africa.
His first project there was in 1998, and his first field campaign followed two years later. "There was barely any internet and we didn't have mobile phones, so we were doing things by fax or phone, reading hard copies in hotel rooms," he recalled.
But now, with the internet allowing us to use satellite solutions more widely and giving people greater access, I think we're on the verge of a revolution in weather forecasting Africa.
Together with fellow Leeds Professor Alan Blyth, Doug led the Global Challenges Research Fund's African SWIFT (Science for Weather Information and Forecasting Techniques) project from 2017 to 2022.
SWIFT seeks to transform African weather forecasting capabilities, help develop capacity for training, and translate results to the wider developing world. It's all about collaboration.
"There are 18 partners, including the Met Office, universities across Africa and bodies like the WMO," Doug explained.
SWIFT conducts multidisciplinary 'testbeds', intensive sessions that foster relationships between forecasters and researchers, allowing them to solve problems in a positive environment.
One of those solutions is something called 'nowcasting'. The idea is to use statistics and computational tools to produce short-term forecasts and immediate warnings of heavy rainstorms.
On more than one occasion, it's taken Doug flying towards the eye of a storm.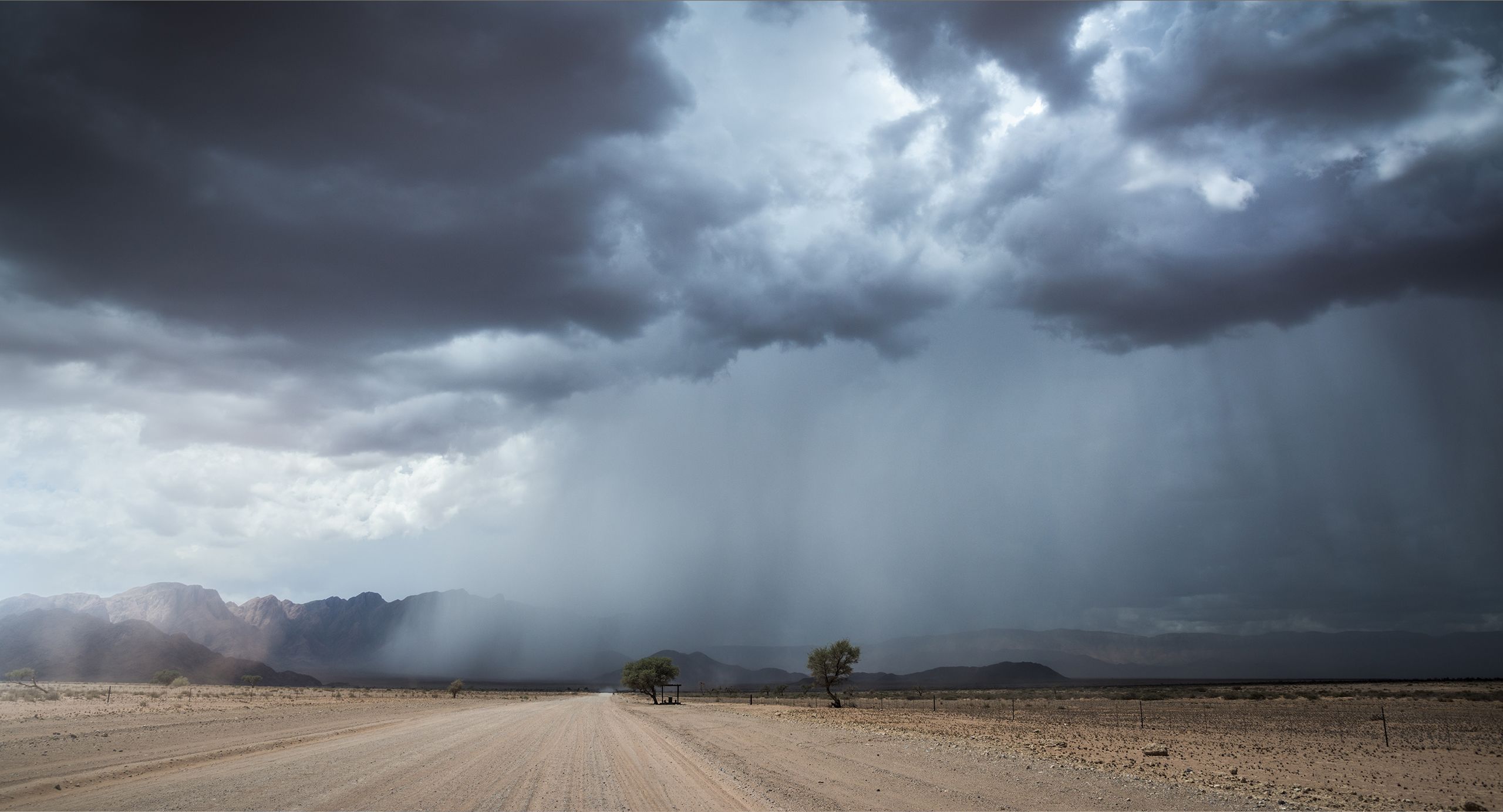 Research flights on a converted jet plane operated by the Facility for Airborne Atmospheric Measurement let experts like Doug monitor weather events, clouds and air quality.
"I've flown in it across Africa, observing storms and cyclones as they develop," he said. "You have to guide the pilot to where you need to be – it's thrilling. It's helped us make detailed studies of clouds forming over patterns of land cover –forests, farmland, grassland and deserts – which can have a big impact on rainfall."
Back down on terra firma, the nowcasting alerts are created. Data is sent from satellites monitoring atmospheric changes to researchers in just 15 minutes. Alerts can then inform the public of storms that may be nearby or approaching.
Away from SWIFT, there's a global span to the meteorology projects at Leeds, from forest fire research in the Amazon to training for weather forecasters in Southeast Asia and the Caribbean.
It's helped the University win the prestigious Queen's Anniversary Prize – the highest accolade in higher education – for the third time last year.
"It was awarded for the teamwork, the partnerships and the difference we're making for real people," Doug said.
And what a difference. Research has delivered storm alerts to more than two million people in Senegal, helped Kenya tackle locust outbreaks, and warned of flooding in Budalangi.
Also in Kenya, alerts warned of imminent landslides and mudslides in 2019 – allowing for timely evacuation.
Products from SWIFT are used in the WMO's Highway Project around Lake Victoria, where, on average, 1,000 fishing workers drown there every year due to accidents caused by strong winds and waves.
By introducing an early warning system, Highway has reduced these annual deaths by 30 per cent – saving more than 300 lives.
Systems co-developed by research teams from Leeds are also used to help services in Sub-Saharan Africa prepare for heat that can affect pregnant women, and to warn of weather that can spark meningitis outbreaks.
"Developing more accurate, reliable methods of forecasting can – and does – save real lives," Doug said.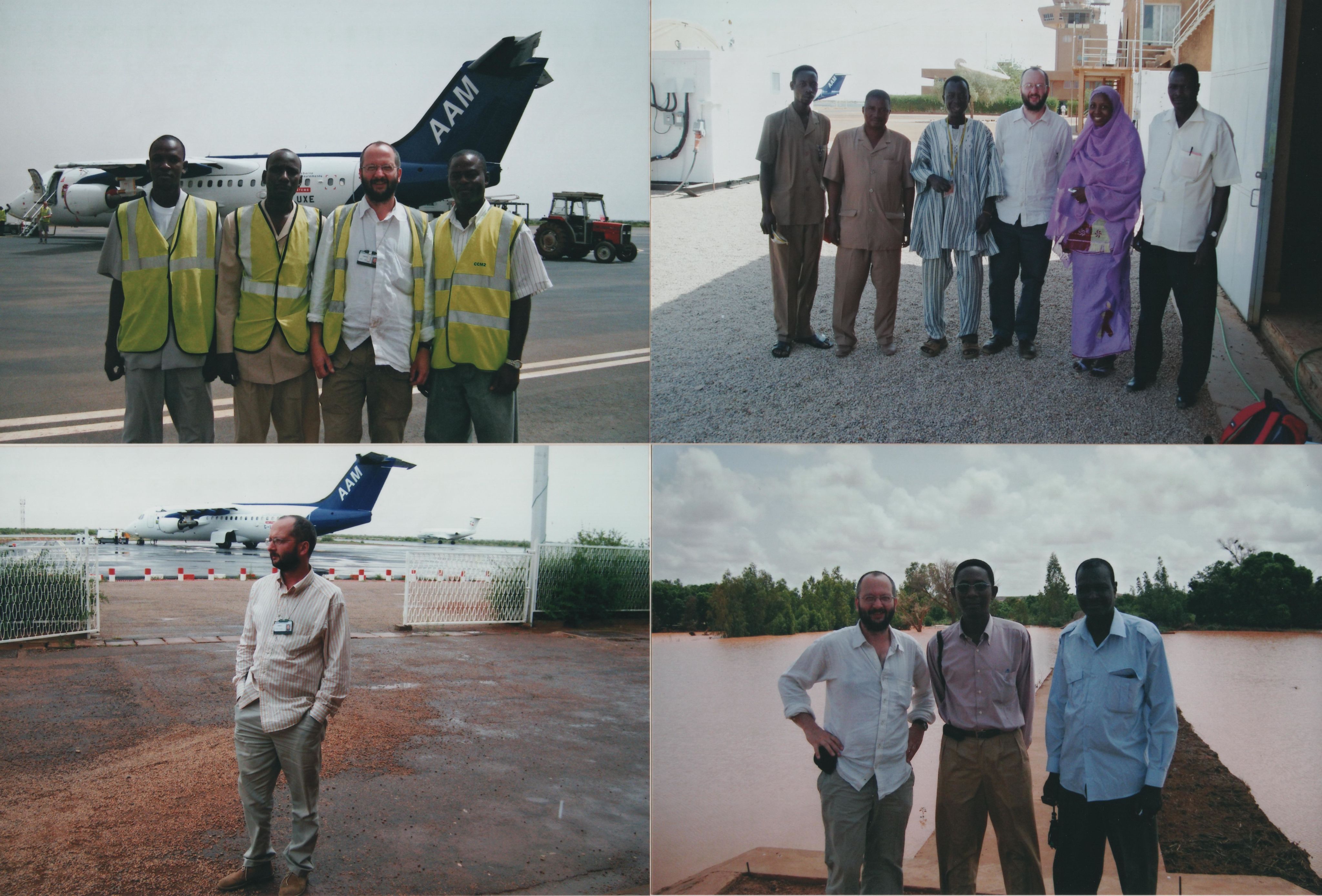 The climate change challenge
The spectre looms large, like an elephant in the room.
Climate change will mean more extreme weather events across the tropics," Doug explained. "Demand for meteorologists' services will only increase."
To this end, the University helped set up a new Meteorology and Climate Science programme at Ghana's Kwame Nkrumah University of Science and Technology. The programme now has more than 360 undergraduates, plus an MSc programme attracting international students and postgraduate researchers.
One of the graduates of that programme, Michael Baidu, is now a PhD research student in Leeds, helping to complete a circle of collaboration in which African scientists are working at the highest international levels.
"I think the work we do at the University and the papers we publish do help – but you've got to make sure you leave a trace behind and empower the local communities," Doug said.
"In practice that means you have to understand both the value of weather forecasts, and the costs of creating them. Meeting those costs is our biggest challenge right now."
And Leeds PhD student Hellen Msemo, originally working in the Tanzanian weather service, has been addressing some of these questions in her research, assessing the value of weather forecasts in her home country.
With more bright minds to follow in his Doug's footsteps, the future of forecasting looks promising.
But Doug's career is far from finished. Expect him to be on a few more flights chasing storms yet.
About Doug
Doug Parker is Professor of Meteorology at the University of Leeds.
His research group investigates the dynamics of weather systems such as cumulonimbus storms, cyclones and monsoons in the Earth's changing climate, conducting studies to develop new models of weather patterns to explain their role and impacts.
His work formed a significant part of the Queen's Anniversary Prize awarded to Leeds in 2021; Doug also won the University of Leeds Vice-Chancellor's Impact Award in 2015, among other accolades.
About Hellen
Hellen is a meteorologist with the Tanzania Meteorological Society and has 12 years' experience in fostering weather and climate prediction.
She has managed the observation and exchange of data at national, regional and international levels and co-ordinated collaboration in cross-agency projects, contributing to the establishment of multiple early warning systems.
Hellen holds an MSc in Meteorology from the University of Nairobi, as well as a BSc in Environmental Sciences and Management from Sokoine University of Agriculture in Tanzania.
About Michael
Michael is a SWIFT-funded student in the Faculty of Environment at Leeds, working on a PhD titled 'The understanding and prediction of high impact weather systems over West Africa'.
Having previously trained as a meteorologist with the Ghana Meteorological Agency in his home country, Michael now works to improve understanding of the weather systems affecting West Africa and further develop nowcasting techniques.
He obtained a postgraduate diploma in Earth System Physics from the Abdus Salam International Center for Theoretical Physics in Italy and holds both an MPhil and a BSc in Meteorology and Climate Science from Kwame Nkrumah University in Kumasi, Ghana.