Driving change 
Volunteering at Leeds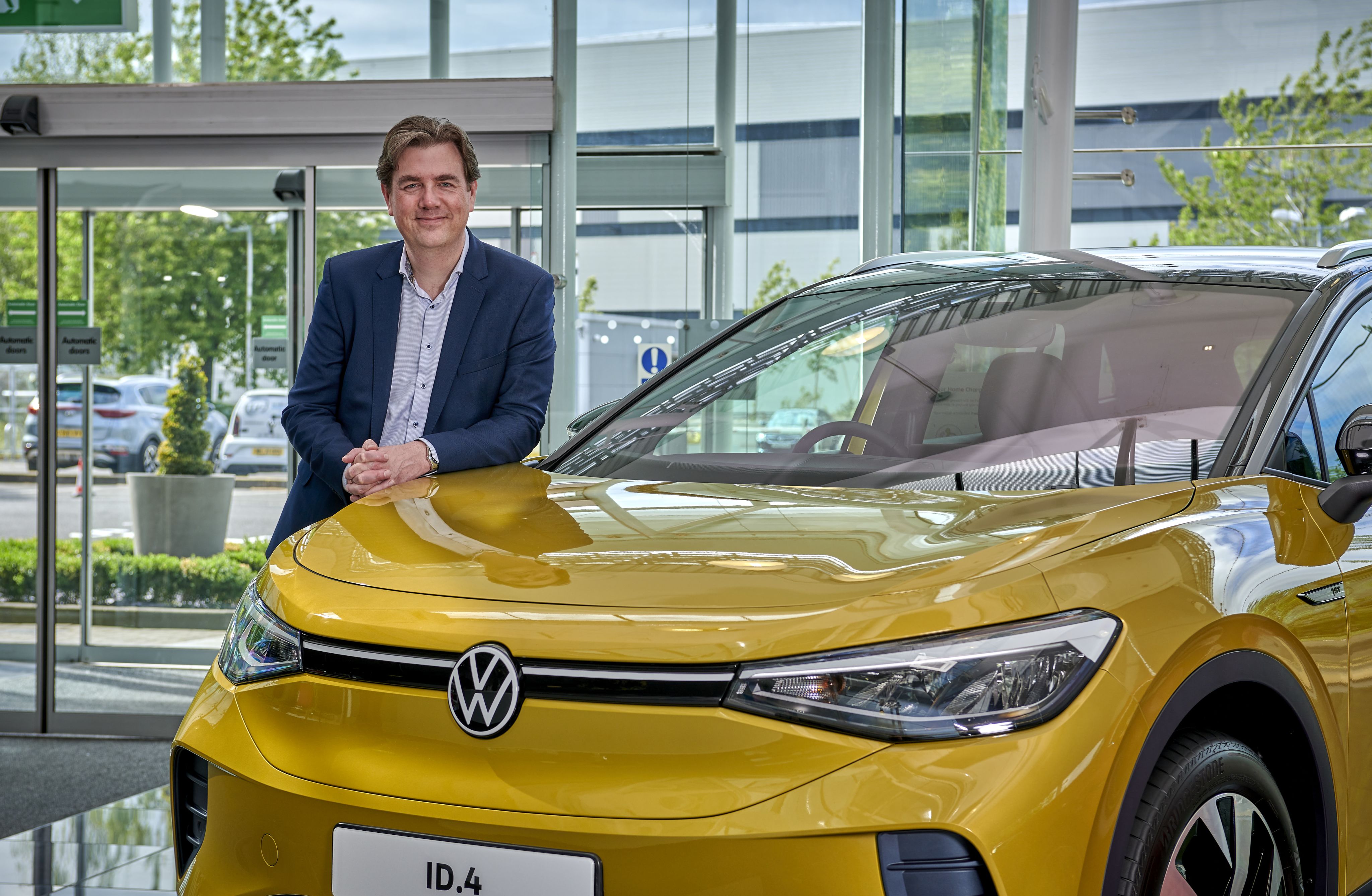 As head of Volkswagen Group UK's operations, Alex Smith is one of the most influential figures in an industry facing seismic change. But he acknowledges the role chance played in his remarkable career journey.  
"Leeds was one of five universities on my UCCA form," says Alex Smith (Geography 1995). "But the School of Geography had a good reputation, and we had family in the area."  
Cricket was a big factor too: "Yorkshire were just signing their first overseas players, so I enjoyed afternoons at Headingley watching Sachin Tendulkar and Richie Richardson."  
In between, the course proved a real eye-opener: "It had a real breadth and quality. I did two semesters of Canadian studies and discovered an interest in history – something I'd given up at 13. The variety of electives enabled you to join the dots between different pieces of information – and that's something which remains very useful to me."  
His career began almost by chance. "I looked at graduate schemes in pharma and supermarkets, but the School of Geography was working with Ford on location planning for their dealer network and that appealed to me. Plus, Ford were offering £500-a-year more!"  
It proved a sound choice: "Their training was great. They gave me lots of responsibility early on, in a variety of jobs where I could really learn and gain a wealth of experience."  
We are going to see more transformation in the next ten years than we have had in the last century.
Alex progressed with Daewoo and Kia before joining Volkswagen in 2007, becoming Director of the Volkswagen Passenger Cars brand seven years later. After a spell leading Nissan's British operations, he returned to Volkswagen as the Group Managing Director just months before Covid-19 struck. "It's been a strange time to run a business," he reflects. "But we've proved we can adapt and use skills we never knew we had."  
Alex is an evangelist for an industry facing unprecedented change: "We are going to see more transformation in the next ten years than we have had in the last century," he says. From 2030 no new petrol or diesel-only cars will be sold in the UK; five years later only new zero-emission vehicles can be sold. The Volkswagen Group is in the vanguard of that change, investing in new models and the charging network needed to make that possible.  
"In terms of energy preservation, battery-electric vehicles are the most efficient. The world is capable of producing green electricity, while the distribution network, the pylons, are already there.  
"The driving experience is outstanding too," he adds, warming to his theme. When he talks about "instant torque from standstill" and "the lovely low hum" of a "refined driving experience", Alex is almost back as the wide-eyed child first turned on to motoring by an I-Spy book.  
He admits that much more investment, on a national scale, is urgently needed to make electric vehicles viable for all. "We need rapid charge points on the motorway and solutions for people who can't charge their cars at home."  
With that challenge comes opportunity – and as a Leeds volunteer, Alex delivered a Masterclass event for Business School students, talking about his own career and the myriad opportunities available to graduates. "Some see our industry as a bit of an industrial hangover," he says. "I have the opposite view. We're investing in electrification, digitalisation, software, the retail network – and in the longer term, autonomy.  
"These are characteristics of a fast- moving, progressive industry with an infinite variety of roles, from computer science and artificial intelligence to colour experts and interior designers. And to fill them we need people of all disciplines and backgrounds."  
Including, of course, geographers. "Truthfully, I had no idea what I wanted to do after University. If the School hadn't been working with Ford I might never have gone into this industry.  
"But for me geography is about seeing what's in front of you, assessing the situation, predicting the future and taking decisions. These are skills I've used all my working life."
Volunteer at Leeds
Draw on your knowledge and experience to help students succeed.

Volunteering can mean lots of things depending on the time and expertise you'd like to share.
Discover more about how you, like Alex, could volunteer at Leeds and support those following in your footsteps. 
Below, alum Natasha Babar-Evans talks about the support she gives as a volunteer.